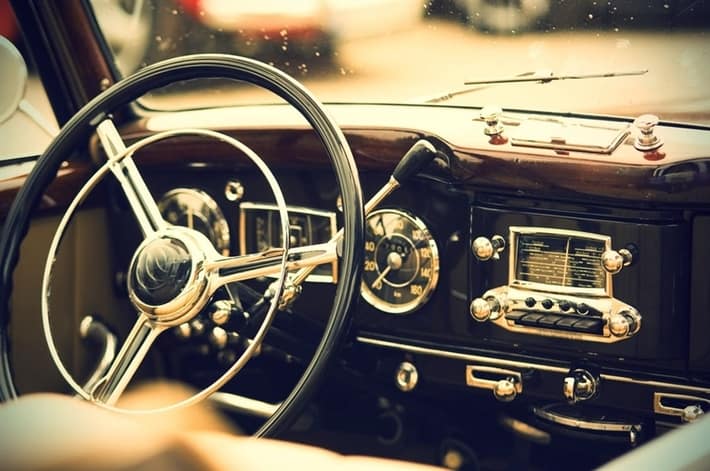 Vehicle producers have been manufacturing advanced safety features to make sure that customers reach their destinations safely. You already may know about seat belts, airbag traction control and anti-lock brake systems that are available in standard cars. There are also new safety features out there that can easily keep you safe. In this article, we will cover several features in cars that you probably didn't even know existed!
Brake Shift Interlock
The brake shift interlock is a device found in the automatic gearbox version of the car. It prevents the vehicle from moving into gear without using the brakes. It helps the car not roll away when the gear selector stops working unintentionally.
Gearbox Locked in Park Mode
The gearbox can be locked in park mode and used if the brake light goes out. The red brake light is the basic safety feature of the car. It assists the driver to know if the car is going to come to a standstill. The gearbox prevents a parked car from moving especially when the brake light switches or the fuse is not working. Vehicles such as the Nissan Pathfinder and Altima use the gear box locked in park mode as a safety feature. You can use an override button to unlock the park mode and drive the car to the nearest center.
Mercedes Pre-Safe
Pre-safe sound is a device produced by Mercedes which prevents you from hearing sound during collision. In case the car gets T-boned, the pre-safe sound produces pressure in the cabin which prevents your ears from getting damaged. This device is featured in the new Mercedes-Benz E- Class. This technology is made to develop sound that protects your ears in the scenario of a car crash.
The pre-safe sound detects significant results when an imminent accident occurs. The stereo sends a short interference signal that makes a loud sound tone before the collision occurs. The sound causes your ears to contract and helps to mute against the loud sound pressure of the crash. The airbag expands at the same time the sound pressure is released.
Ford F-150 Wheel Blocker Ford
This device is found in new F-150 Ford vehicle models. Brand new Ford cars have high-strength steel bars in front and behind the wheel. The wheel blocker helps to strengthen the wheels of the car in the event of small overlapping accidents. The wheels are meant to protect the passengers in this event.
Side airbags
Safety equipment is one thing you must keep an eye on, if you are buying a new or used car. Pay particular attention to older cars because most of them don't seem to have all the latest safety features such as side airbags. In fact, it wasn't until the late 2000s that side airbags became a common feature in cars. Generally, there are two types of side airbags: those that protect the head also known as side-curtain airbags and those that protect the chest (just known as side airbags or torso airbags). Both have a proven ability to reduce driver injury and death, but the head-protecting airbags are the most important. The National Highway Traffic and Safety administration estimates 7,000 to 10,000 lives would be saved per year if all cars had head-protecting airbags. The agency also says that about 60% of those killed in side-impact accidents suffer from brain injuries. That's why side airbags are such a good idea to help keep you safe in the car.
Electronic stability/ skid-control system (ESC)
works by use of intelligent sensors to figure what the car is doing and what the driver wants it to do. Then it can automatically apply brakes to relevant wheels and bring the car under control. This enables the car to move where the driver is trying to point it. ESC helps the driver to accomplish what he wouldn't be able to without it such as by correcting over steering, stabilizing the car during turbulent maneuvers and improving traction on slippery banks. ESC programs are varied in how they respond to loss of direction although they all have similar hardware. Note that the effectiveness of your car's ESC system depends on the traction between the car and the road. So a car with old, worn out tires may not be as effective as a newer car with new tires that is able to get good traction with the road.
Telescoping steering wheel/ Adjustable pedals
Having a good driving position is crucial but an often-underestimated factor in car safety. A car with telescoping steering wheels allows you to adjust the wheel. Adjustable pedals are great for drivers, especially shorter ones because they allow them to find a comfortable position and make it easy to be further from the airbag. The good thing is that this feature has become commonplace in most new cars.  Older drivers should pay the most attention to this feature. By adjusting the wheel to be either closer or further from the dashboard helps drivers of all sizes to find an optimal fit.
Thick steering wheel: This is a feature that is developed mainly for people with arthritic hands, stiff fingers or diminished fine motor skills. This helps to reduce the grip strength needed to reduce pain associated with turning or twisting motions of the steering wheel. Avoid vehicles that have crowded touchscreens that can create distractions.
GPS Navigation system
Global Positioning Satellite or GPS systems are essentially made for navigation. Its use has been evolving and increasing over the years. Installing a GPS navigation system in your car that can pinpoint your exact location and give you step by step directions via spoken voice, video screens or both can help reach your destination. GPS systems can help you to find your way out of a bad neighborhood or find a shortcut to beat the rush hour traffic. It doesn't matter how lost you are, GPS will get you home safely. It is so convenient to use because it saves all frequently used addresses.
Center console with a power outlet
Open the center console of any new car and be sure to find a power outlet through the cigarette lighter. This power outlet can help you power your cellphone while keeping out of sight. It is good to know that your phone battery will be charged when you need to make an emergency phone call.
Driver drowsiness detection
Vehicles are becoming high-tech and now many are so advanced that they can even tell when a driver is dozing off. This feature has been available for some years now. It basically detects signs that the driver is about to fall asleep and alerts them to stay awake or suggest that they take a break. These systems monitor activities such as steering patterns, like when the vehicle is veering off the road. It also monitors the driver's eye/face movements. The system will make loud beeping noises to either startle the driver to wake up or better still to stop the car and take a break.
http://www.autoguide.com/auto-news/2016/11/top-5-safety-features-you-probably-didn-t-know-existed.html
https://www.thoughtco.com/top-features-your-next-car-should-have-533130
https://www.autotrader.com/car-shopping/buying-a-used-car-are-side-airbags-really-that-important-245218