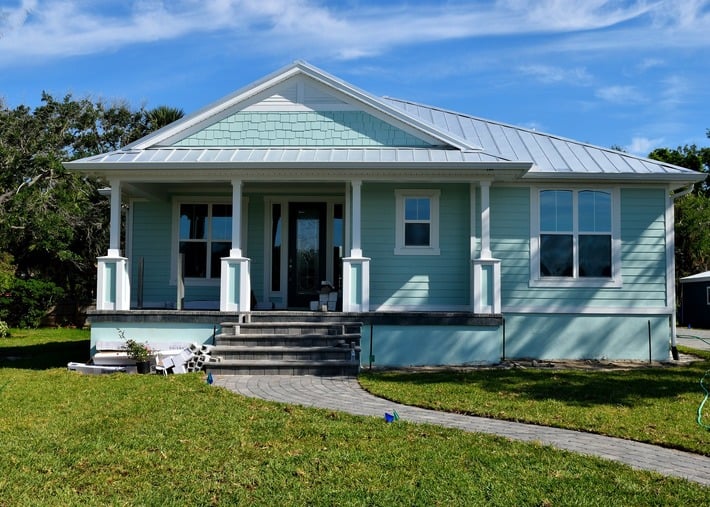 For many businesses, a surveillance system is used to monitor employees, and ensure safety and security of their assets. With such benefits, installing surveillance systems in households became just as popular and brings the same peace of mind. Picking the best home surveillance system involves: preparing, planning and purchasing.
Once you have decided on a home surveillance system, you should know how title loans can be the best emergency cash for a surveillance system. In fact, title loans can help you cover the initial costs but let's determine how much funding you will need.
With hundreds of security cameras to choose from, how can you find the best home surveillance system? First things first: bargain bin security cameras are not the best choice
If you are looking to protect your home from burglaries or other home invasions, a camera plugged onto the wall in the corner of your home may not guarantee 100 percent security.
Simple security cameras are only becoming more abundant and finding the right one may be a click away. However, these should be used sparingly for monitoring a room or two.
For a more advanced surveillance system, one must prepare and plan before purchasing the best security for their home.
Prepare: What kind of surveillance system does your home need?
Identifying why you want security in your home should be the first thing to determine. Here's a few questions that you should ask yourself before finding the best home surveillance system.
Property Management: do you want to keep vandalism at bay?
Security from Stealing: do you want to keep your property safe from thieves?
Home Safe Home: do you want to make sure your family is safe at all times?
Nosy Neighbors: do you want to monitor visitors?
If you have answered yes to some of these questions, then you can now pinpoint the type of cameras for your surveillance system based on what security you need:
Outdoor Cameras: to ensure no one enters your home without you knowing.
Indoor Cameras: monitoring family, friends or visitors may be your end goal of a safer household.
Hidden Cameras: discreet, private and keeps a close eye on those who don't yet have your full trust in your home, by themselves.
With preparation out of the way, we can now get familiar with what kind of surveillance systems out there, as well as all the technical terms that come with them.
Plan: Types of Security Cameras, the who's, what's and how's
Now for the nitty gritty in security cameras. Although there a variety to choose from, there are two types of cameras to keep in mind when it comes to planning a surveillance system: IP and Analog.
IP Cameras, otherwise known as network cameras, are the most advanced security cameras on the market. Many companies and local businesses use them for their clearer image quality and cheaper installation process.
Analog Cameras, aka old fashioned, are the bulky security cameras of the surveillance system industry that use composite wires in place of IP's ethernet cables. On a side-by-side, analogs have a less impressive image quality to that of IP, but have seen upgrades in that department with HD.
When it comes to household surveillance, IP cameras are the preferred equipment for the job. With more features that come standard, such as:
Downloadable Systems
Better Image Quality
Faster Installation
IP cameras have more pros than their older brother.
On the other hand, IP cameras are not perfect either. Using ethernet cables for network cameras means that if the network just happens to go down, the cameras could also come down with it. Like most "wireless" cameras, some IP cameras use internet software, so safety precautions for passwords and server information are also important.
With that in mind, there are several features and qualities that you may consider for your cameras, which are also dependent on what kind of security you want:
Distance: depending on the area you'd like to cover outdoors or indoors; lens size will determine what you'll see. Smaller lenses tend to have a wider view while larger lenses have a narrower view.
Night Vision: most security cameras come equipped with night/day lighting features. Depending on what is being monitored outdoors, ensure that the camera is lighting or focusing on the right area, as the rest of the area may be darkened in the process.
Manual Zoom Lens: being able to control and adjust a camera's lens may maximize your surveillance system's potential. With wide and narrow views at the touch of your fingertips, these security camera features can cover every corner of your property.
After determining what your cameras will have or do, and how they will be part of your surveillance system, it's time to think money.
Purchase: finding the best deal on your home surveillance system
After preparing and planning your surveillance system, it's time to finally factor in the costs that may come with the whole security package:
Installation
Warranty
Camera equipment
Hard drives, software protection
Upgrades
In an oversaturated security market, companies everywhere will be looking to persuade their deals and offers for household surveillance systems. But with all the preparation and planning you had put ahead of time, searching for what you need has only been made easier.
More likely than not, you will come across the latest in security camera technology, but it's never too late to research the pros and cons. For more in-depth information on what could be right for your home, always be sure to ask the installation technician or security company beforehand.
Prevention is always best when it comes to security If you ever need quick cash, for a quick fix, call us and see how much you can get with title loans from LoanMart.
If the cost of security is far from your reach, title loans may be the best fast money that you could use for your home surveillance system. LoanMart offers streamlined title loans in three steps, and we may help you secure title loans whenever you're ready3.