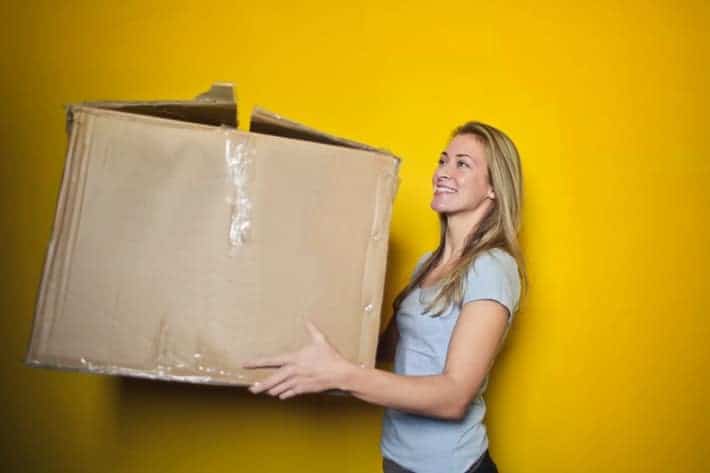 Moving is certainly not a cheap venture for most people. There are all kinds of costs to be considered, and some people may have a difficult time affording excess expenses. Fortunately, there are plenty of ways to cut moving costs down.
The Average Cost of a Move
On average, a local move with 7,500 pounds of belongings is about $1,250. The average long-distance move (over 1,000 miles), costs around $4,890.
The cost for your move may differ, but there are ways for you to calculate moving costs.
Keeping the Cost of Moving Down
Even though moving can be rather costly, there are still numerous ways for you to cut moving costs down. Some of these ways include:
Do Your Own Packing – You could hire professionals to do all your packing for you, but it certainly would not be cheap. By doing all your own packing, you can eliminate unnecessary expenses on your move.
Get Free Moving Supplies and Boxes – Packing supplies like boxes, bubble wrap, packing paper, and other items can drive up the cost of moving if you are not careful. Luckily, it is not too difficult to find these things for free by going to large chain stores, liquor stores, recycling drop-off points, schools, office buildings, etc.
Get Your Friends and Family to Help – Is the idea of hiring movers just a bit too pricey for you? You may still be able to get some extra help if you talk your friends and family into lending you a hand. If you are lucky enough, the most you might have to pay them is a few pizzas – much cheaper than a professional moving service.
Rent a Moving Truck – Renting a moving truck from a reputable company, loading it, and driving it yourself can slash the costs of moving by a tremendous amount. A 26-foot truck can potentially hold up to four bedrooms' worth of items and can be very affordable—depending on the rental company.
Rent a Portable Moving Container – This is a great way to avoid spending the money required to hire professional movers. The cost varies depending on how long you need the container, as well as how big it is. You just load up the container and the moving company will come over and take care of the rest. From there, you unload it at your new home, and have it picked up by the company when you are done.
Get Rid of What You Do Not Need – Getting rid of excess belongings can save you a huge amount of time, hassle, and money. You will have less items to stuff into a truck and fit into your new home. If you have belongings you are not using and have no intention of using any time soon, sell them to declutter and save money.
Find Moving Discounts – Finding discounts can also help you keep money in your wallet. For example, if you have a AAA membership, you could be eligible for special storage and moving discounts. Members of the military could qualify for discounts on moving companies, truck rentals, and other things. There are all kinds of discounts, so make sure to look far and wide.
Choose a Cheaper Moving Date – When you choose to move is important. You can save a truck ton of money by going with the right time of year, and even the right day of the week. Moving on a weekend will almost always cost more, as moving services are typically more in demand then. The same case goes for the spring and summer. Those are peak moving seasons, so that will most likely also end up costing you more. By moving on a week day in the off season, you may be able to keep a lot of money in the bank.
Figure Out if Any Moving Expenses are Tax Deductible – Believe it or not, there are some instances where your moving related expenses can actually be considered tax deductible. For example, if the reason you are moving is related to your job, there are plenty of expenses that you could deduct from your taxes. Unfortunately, meals are not one of them. However, donating things to charity before or after the move can be considered one.
Get Quotes from Multiple Professional Movers – Do NOT go with the first moving service that you reach out to. For all you know, there is a way better deal available to you with the next service on the list. Before you go ahead and hire someone, make sure you have compared multiple quotes first.
Let LoanMart Help Cover the Cost!
If you are planning to move soon and are having a little bit of difficulty covering the various costs, fear not! Come to LoanMart to apply for a quick and convenient title loan! If you have a vehicle with a paid off, or close to being paid off, title in your name, you could use the equity to receive funds in as little as one business day1, 3. Best of all, you get to keep your vehicle while making convenient monthly payments!
To get in contact with LoanMart, you can: