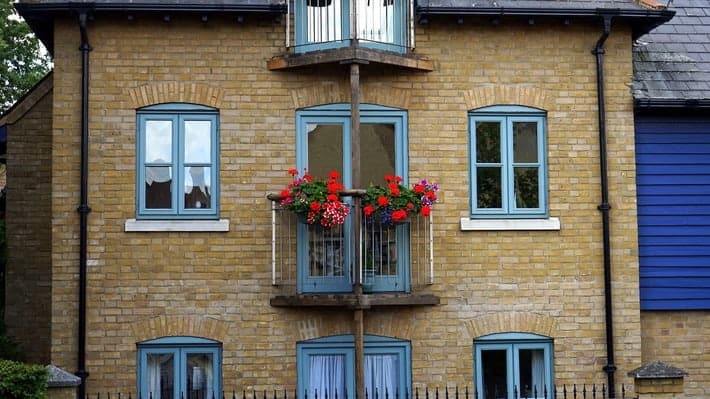 If you are a homeowner, chances are that at some point you will have to replace your existing windows. Replacing a window can be quite expensive, and when a home needs new windows throughout, that cost will be even larger. The average cost for new windows ranges from $3,000 to $20,000.
If you find yourself having to cover the cost of new windows, and don't have the money upfront, you may be wondering how to get some extra money. Here is more information on the cost associated with getting new windows and where to get the money to pay for them.
The Different Factors That Impact the Cost When Getting New Windows
Before figuring out how to get money for new windows, it may be helpful to understand the different factors that will impact the cost. Here are a few factors to consider when trying to figure out how much money you will need to get new windows:
The Materials: There are all kinds of windows out there: vinyl, wood, fiberglass, aluminum, energy efficient options, and composite. The type of window you choose will make a difference with how much a window replacement will cost you.
In addition to the actual window frame, you will have to choose the kind of glass that you want installed on the windows. And depending on how many windows you must replace, multiply the costs that comes with that.
The Labor: If you are not the one installing the windows yourself, there will be definitely be a cost of labor to consider.
The Type of Replacement You are Doing—With window repairs, there are different types of repairs, both small and large. There are a lot of small components that make up a window, and depending on how extensive the repair is, the cost can be high or low for new windows.
The Age of the Home—Generally, homes that are more than seventy years old will need custom parts, architecture match, added insulation, or an upgrade to meet city code standards. All of this could mean doubling or tripling the standard cost of a new window.
The Size/Complexity of the Windows—The larger or more complex a window is, the higher the cost of replacement generally.
The Room—The labor, materials, and complexities will all be different depending on the room in the house. For example, basement windows and second-story windows tend to cost more than living room windows.
Ways to Get Money for New Windows on Your Own
There are a few things that you may be able to do in order to save or get some extra money for window repairs, through options you may already have access to. Here are a few ways you can solve the issue of money yourself:
Consider Doing Some Labor—Even if you aren't the handiest, you can definitely learn how to replace a window. Just make sure you know what you are doing, and that you are safe while doing it. Not having to pay for labor will be a huge money-saver.
Window Replacement Grant—For those who qualify, the government may take on some of the costs associated for window repair if the new windows are energy efficient.
Split Up the Repairs—Unless your windows were all damaged at once, it may be helpful to split up the repairs. This way, you don't have to take on the cost of new windows for the entire house at once.
Call Up Your Homeowner's Insurance Rep—If your windows were damaged due to weather or an unforeseen accident, your homeowner's insurance may cover the entire repair cost—or at least a portion of it.
Ways to Get Money for New Windows Through Other Alternatives
If you are considering looking outward for some window replacement money, there are a few options you can consider:
Home Equity Loan—A home equity loan uses the borrower's home as collateral against it. These loans will depend on the value of your home, so a large amount of funding could be available. The money from a home equity loan could be enough to pay for brand new windows throughout your home.
Personal Loan—Personal loans are a popular type of loan. The funding from personal loans can be used for a variety of different expenses, including home repair.
Credit Card—If it won't leave you in a ton of debt, then using a credit card to finance new windows is another great way to get the money you need right away.
Car Title Loan—A car title loan uses the equity of the borrower's vehicle to make funding available. These loans can make a large amount of funding available in a short amount of time— so they're perfect for emergencies.
At LoanMart, we are a direct loan lender that offers funding opportunities for several expenses, even new windows. If you think a loan is the right option for you, start with us1. We have years of experience in the lending industry, provide top-notch customer service, and can even help borrowers figure out their finances.
Getting new windows can be costly, but there are many ways to pay for it. An option as simple as learning how to be handy can be useful, or if you prefer, obtaining a loan can help offset the stress of replacing more than one window. Whatever route you choose, make sure to think twice, and find an option that fits both your home repair needs and finances.