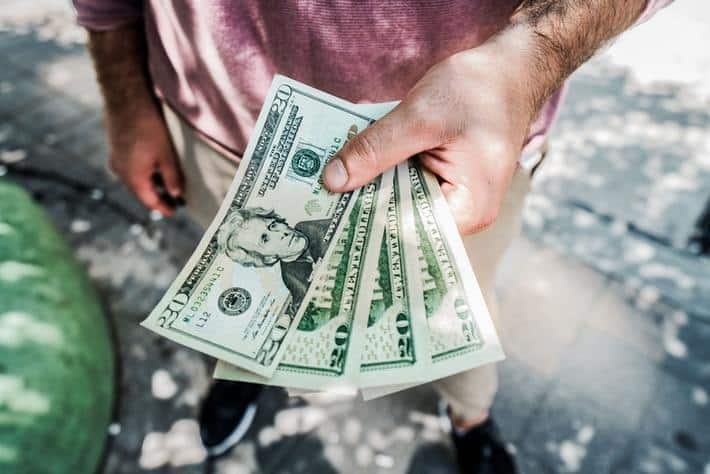 There are a number of things you should do to help pay for your wedding:
Make a budget
Research the cost of all the things you want
Find ways to save more money or earn more money
Don't worry if an unexpected expense derails your savings plan, there are still things you can do to pay for everything, including using title loans to pay for the wedding. With LoanMart, we can help you get the emergency cash, but also extra funding to make your wedding bills a little less stressful. But before you take out a title loans, let's see how you can make the best wedding budget.
How Do I make a budget for a wedding?
The first thing you need to do is decide how much you are willing to spend, in total. There's no hard and fast rule for how to do this. You have to think about:
How much money you're earning
How much you spend on living expenses and other obligations, like loans
Once you've done that you, you'll need to start speaking to vendors. Get quotes for the things you want, like:
The hardest part of making a budget may be getting all the decision-makers for the wedding on the same page. What do you do if, for example:
One person wants a large wedding and the other wants a small one
You can't agree on what kind of food to serve, or how to serve it
Sometimes, one choice will influence others. For example, some venues require that you use their catering service, which makes some decisions easier.
Once you have quotes and have resolved any disputes about things like wedding size, type of food, etc., you'll need to compare the costs of your dream wedding with the reality of how expensive it will be. If you are like most people, the estimated price of your wedding will rapidly exceed your budget. If you're original budget was a hard number, you'll need to cut back on your expectations. If it wasn't a hard number, you'll need to adjust your budget and your expectations to something manageable.
Then, you take the total budget of the wedding and divide it by the number of months you have to get the money together and pay for everything, and that's the amount of money you need to save each month. For example, if your wedding budget is $12,000 and you have twelve months before the final payment is due, you need to save $1,000 each month. You should note, that you need to figure your monthly saving goal for the time you have to be done PAYING for you wedding, not the actual wedding date. Many vendors require a deposit to save your date and then the balance of their fees two weeks before the date of the wedding.
What are ways to save money for my wedding?
The easiest way to save more money for your wedding is to cut back on expenses. You'll need to sit down and look at the things you spend money on frequently. For example, do you buy a cup of coffee every morning? Do you buy lunch out at work every day? If you make your coffee and lunch at home, you'll be accruing savings five days a week, which can add up fast. For example, let's assume you can save $10 a day by doing those two things, that's $50 a week, or $200 a month. If you needed to save $1,000 a month, you've made 20% of your goal, just by making a small change to your routine.
What are ways to earn more money for my wedding?
One of the most obvious ways to earn more money is to get a part-time job. If you work ten hours a week at $10 an hour, you'll probably make about $7 an hour after taxes, that's $280 a month, almost 30% of your $1,000 goal.
You can also do things like, sell things you don't use any more. One person's trash is another person's treasure after all. And, if you made a wedding registry, you'll likely get a bunch of new appliances to replace anything you've gotten rid of.
What if I don't have all the money I need by the due date?
If you had trouble reaching your savings goals for the wedding you have a few options:
Put expenses on a credit card – Be sure to pay them off as quickly as possible though. And make sure you have a solid understanding of your credit card's limit, interest rate, etc. You might even consider signing up for a card that gives you cash back or points on the first month of purchases.
Borrow from friends and family – They may be able to give you a loan at little or no interest.
Paying for your wedding can seem like a daunting task. But if you make a budget and break the cost down to manageable chunks, you'll have a much easier time meeting your goals. Even if you don't quite make it by the wedding date, you can pay part of the cost with a credit card, or ask for cash gifts instead of goods.
When in need of additional funding to pay for a wedding, title loans may be a favorable option. Car title loans from LoanMart can be a great way to get essential funding without all the hassles that can come with traditional lenders1.
One of the best things about car title loans from LoanMart is that they are fast and efficient. You could even receive your car title loan funding as soon as the next business day3!
Check out our application and see how you can use emergency money from a title loan to pay your wedding!