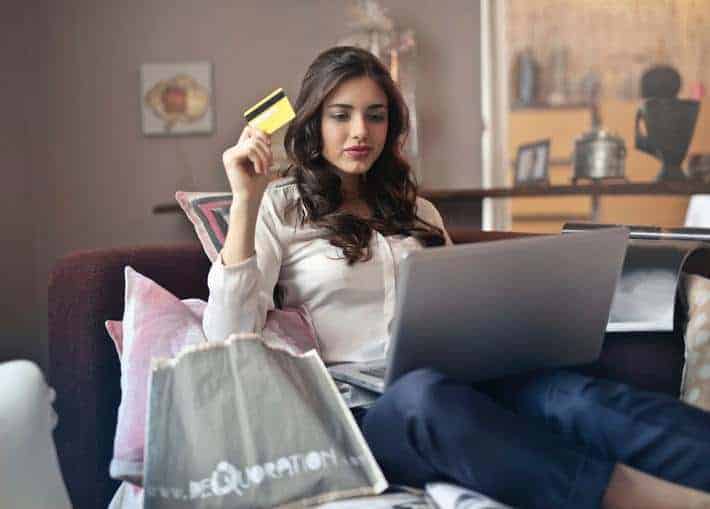 How Can I use Extra Cash to Pay for My Hobby?
From model figures, airplanes or trading cards, hobbies are an obsession, especially in this day in age. Thanks to the internet, finding a specific piece or part of your collection saves a car trip to the local hobby shop.
In fact, hobby shopping online has also given birth to finding your own community that shares your obsession.
But before you take your online hobby shopping trips to the next level, here are three things to consider before paying for your latest obsession.
Budgeting
Planning
Profiting
Budgeting your trips to Hobby Lobby or other stores is a good way to pay for your obsession as it not only relies on limiting your purchases to a total but keeps you from overspending on model figures instead of bills.
Planning is just part of the budget process that lets you look forward on what you are trying to buy, and what you may hold out for later.
Profiting is how you can take your hobby shopping online to the next level. With careful planning and budgeting, you can coordinate and begin selling, trading with other fanatics that may also be desperately searching for those must-have model figures.
Much of the costs of a hobby can be quite jarring, and we suggest you learn more about title loans from LoanMart. Title loans may be able to help you get the fast cash you need to afford your hobby, and maybe even pay for other things revolving on your hobby. But before we can talk about title loans, let's look at hobby costs.
Hobby Costs and Hobby Shopping Online
Hobby shopping online is simple, as most popular sites like Amazon or eBay always give you the best deals on collectibles or supplies that you may need for every obsession.
To fully see how you can get the best out of your hobby shopping online, will use the example hobby of model figures.
Thus, when looking for model figures, here are some tips in getting the best bang for your buck:
Know their worth: For something like model figures, there are niche parts of the market that are categorized in several ways. Gaming model figures for example are different from more life-like model figures of cities. They all have different set prices and guidebooks that could easily be found online. More knowledge of your hobby means more power in your hobby shopping online.
Be wary of collectors: Places like eBay will have users selling off their collections, but many of these owners tend to overprice their obsessions. Rarity of certain model figures would be taken to account, but bids on these model figures is not recommended, especially since fakes are common.
Cheapest may not be the best: If rare model figures are selling for cheap on alternative hobby stores online, they are too good to be true. Believe it or not, certifications and serial numbers for things like model figures do exist and helps ensure that the buyer has a legitimate product on their hands.
Hobby shopping online can be fun, but also scary and intimidating. Making sure you know how much you're spending and how much you're willing to pay is just as much of a factor.
Hobby Shopping Online and Getting Money for Your Obsession
With the knowledge and need for budgeting and planning your hobby, it's time to talk about how selling and earning a little money from your hobby shopping online can make your obsession twice as fun!
Here are some steps in making something like your collection of toys, model figures or other materials of your hobby more than just something to appreciate and enjoy.
Build your passion: With all the saving and spending, your passion will only grow after each month, so be sure to put as much care in what you have.
Make a name for yourself: Facebook and other social media sites have only increased hobby shopping online and have made interests more visible. Build your reputation through your hobby and let your personality fly!
Study your market: Always know the worth of your collection and obsession. Cars, shoes and baseball cards increase in value overtime.
Before you get to this point, how do you look to pay for your hobby? LoanMart may provide an opportunity to pay for your hobby shopping online with title loans1.
At LoanMart, our years of experience in title loans just might help you get the money you need for your hobby shopping online.
Why choose LoanMart? Here's a few reasons why:
Get Money Fast1: Our loan approval process can be simple and if you're approved we will make every effort to get you your money as fast as possible—within as little as the next business day3.
Refinance Existing Title Loans: We may be able to help you refinance a title loan that you have from one of our competitors1. We'll try to help you get a new and improved car title loan with LoanMart instead, so you can get the breathing room you need.
Competitive Rates: At LoanMart we work hard to make sure our rates stay competitive for each customer. We'll also work with you to customize a payment plan that fits your lifestyle1.
Three Day Peace of Mind Guarantee: Not sure about getting an auto title loan? No problem. LoanMart lets you try a loan for 3 days without being locked in. You can return the money if you change your mind during this time—don't worry, we won't take it personally.
Car title loans can be the best way for you to get a little extra money for your obsession. This is because LoanMart car title loans come with a bunch of benefits and advantages, here are just a few1:
High approval rate
Convenient rates
No balloon payments or early installment fees
Click here to get started on your LoanMart car title loan today!