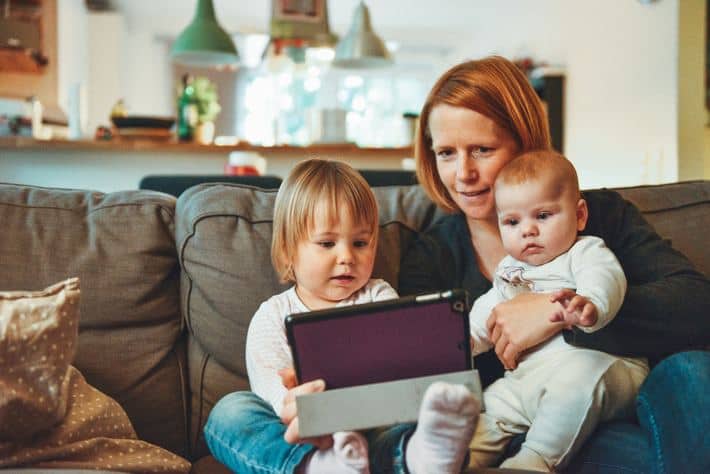 That depends. There are several factors that contribute to the cost of childcare:
The age of your children
The type of childcare
Where you live
How does the age of my children affect the cost of childcare?
The more hands-on care your children need, the more expensive childcare will be. This means that programs or sitters for infants and toddlers are normally the most expensive. Some people have reported paying $2,000 dollars a month for infant care, nearly $25,000 a year, in cities like San Francisco or Boston. In the United States, the average cost for sending your child to a day care facility is $972 per month. Once they are preschool-age, the cost drops to $733 a year.
How much does each type of childcare cost?
While the costs of each type of childcare will vary from place to place, the national averages, per week, look something like:
(Note that the first number is for a single child and the second number is for two children)
Nanny – $477/$488
Day Care Center – $188/$341
Family Day Care – $140/$267
Au Pair – $360/$360
Family Member – Potentially $0
Those costs on their own don't necessarily tell you what you're getting for your money, so it's important to have an in-depth understanding of what each option provides
What are the different types of childcare?
Nanny – A nanny is different from a babysitter in a number of important respects. A babysitter is someone who watches children intermittently and is mostly responsible for direct childcare, feeding and playing with the children, putting them to bed, etc. A nanny is responsible for the mental, emotional, and physical well-being of the children under their care. Normally, in addition to the duties of a babysitter, they do things like dishes, laundry, general meal prep, transporting children to activities. They are involved in the daily lives of the family they work for to a much greater degree.
Day Care Center – A day care center offers one major advantage over most nanny or au pairs, the opportunity to socialize with other children. This may not be as important when children are younger, but will grow in importance as they age. Depending on the center they may have a school-like environment. They also tend to be the most economical option.
Family Day Care – This is similar to a day care center, but is often operated out of a home. They are typically smaller than day care centers and usually have a feel more akin to a home and less of a school.
Au Pair – An au pair is like a live-in nanny. Typically, they are young people from other countries participating in a program that places them with families in need of childcare. In exchange for room, board, and a small wage they provide full-time childcare. Unlike many nannying and babysitting agencies, au pair placement agencies are overseen by the U.S. State Department.
How does where I live affect the cost of childcare?
As with most things, the cost of childcare is more expensive in larger, expensive cities, New York or San Francisco for example. Availability may also impact the cost. If you are living somewhere with only a few childcare options, they may be more expensive.
What are some ways to pay for childcare?
There are a number of ways you can offset the cost of childcare:
Nannyshare – Families that are nannysharing split the cost of hiring one nanny to watch two families' worth of children. The exact details of the arrangement will vary, but essentially, the nanny watches both sets of children at one family or the other's house.
Reducing Expenses – Do you buy lunch at work every day? What about coffee? If you can save $10 each weekday, that's $200 a month, which can be the cost for a full week at a day care center.
Take a Part-Time Job – This may seem counter-intuitive. Won't you need childcare while you are at your part-time job? If you have access to free childcare in the form of a family member or friend, they may be able to watch your child while you work. If you work ten hours at $10 an hour, that's about $70 a week after taxes, almost $300 a month.
Have One Parent Stay at Home – If this is an option, it may be the most economical. If one partner's income is entirely devoted to paying for childcare, it may make more sense for them to stay at home. In addition to your child having access to at least one parent at all times, it may have positive implications on your tax bracket.
There are so many different options when it comes to childcare. Each type of childcare has a different monthly cost and provides a different type of service. If you start learning about them as early as possible, it can make selecting your childcare provider much less stressful.