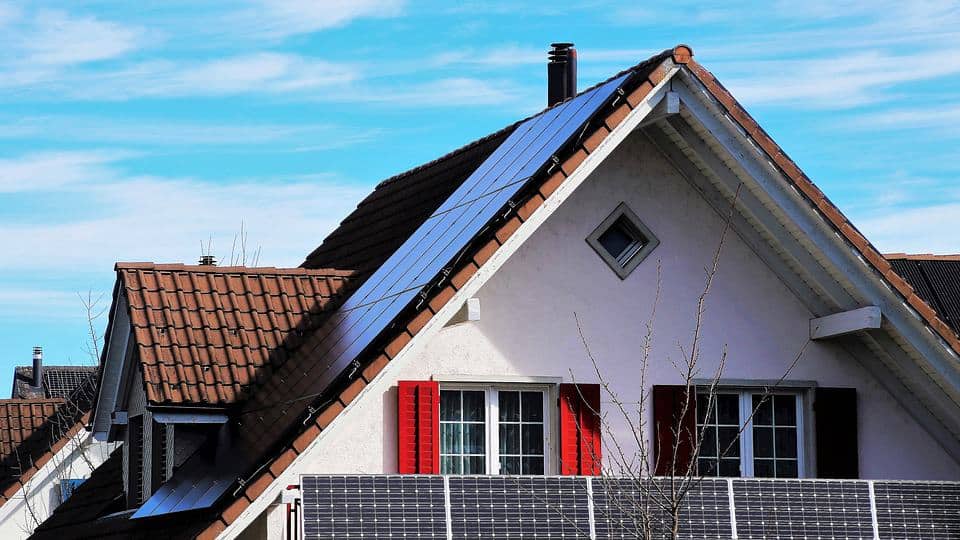 A roof is an important part of any home, it protects the people inside and the house itself. If your roof needs to be replaced, you may be wondering how to pay for a new roof. The average cost of a new roof can range from about $7,000 to $20,000, an amount that most American families don't have saved up.
There are many ways to pay for a new roof, and some of these options may not have crossed your mind. No matter what reason you need a new roof, here are some ways to help pay for it!
Learn About the Factors that Affect the Cost of Paying for a New Roof
There are a few factors to pay attention to when replacing a roof because they will all impact the cost that will come with a brand new one. Here are a few factors to pay attention to:
The Time of Year—Like any other services, there are times of the years where it will be in high demand. Most homeowners get their roofs replaced during the late summer and early fall months, so in order to save on labor costs, try and avoid that time of year for your roof replacement.
The Materials—This will be one of the largest costs associated with a new roof. There are tons of roof material to choose from, and even though some may be cheaper than others, it is important to go with high-grade materials so they will last longer. A durable material will prevent you from having to replace a roof before the standard fifteen to twenty years.
The Labor—Another huge cost associated with getting a new roof is going to be labor. There are all kinds of roof-repair companies and independent workers out there, so it is extremely important to do extensive research and make comparisons before picking one for your home. A lot of companies offer quotes for roof replacement, but keep in mind that construction costs can fluctuate as work progresses.
Disposal of Old Materials—If this is your first time replacing your roof, then you may not even think about this cost. But there will be a cost to dispose of the old materials, so keep that in mind.
The Size of the Home—The larger your home, the more materials will be needed, and this can increase the cost of everything else.
Ways to Pay for a New Roof Through Things You May Already Have Access To
There are a few things that may be within your reach that could help cover the cost of paying for a new roof. Here are a few options to consider:
Check Out Your Insurance—If your roof needs repair due to weather damage or other factors, it will be worthwhile to see if your homeowner's insurance will cover at least a portion of the cost of getting a new roof.
Try doing Some Work Yourself—A good way to cut labor costs it to do some, or all, of the repairs yourself. But this should only be considered if you really know what you are doing and can do it safely.
Ask for a Payment Plan—If you are paying a company or an independent worker to redo your roof, you should ask whether they have a payment plan. Making small payments can make the costs must more manageable.
A Few Ways to Pay for a New Roof Through Other Alternatives
Here are some other ways to find funding when you need to pay for a new roof. Before considering any of these options, it is important to do your research.
FHA Title 1 Loan Program—The federal government has a loan program that could help home owners pay for a new roof. These programs may allow a borrower to obtain up to $20,000 and gives them up to twenty years to pay it off.
Home Equity Loan—A home equity loan makes funding available by using the value of the borrower's home as collateral. These loans can make a large amount of funding available, so a home equity loan may be able to cover the entire cost of the new roof.
Personal Loan—Funding from a personal loan can be used for a variety of reasons, including home repair. There are tons of personal loan lenders out there, and several types of personal loans that can accommodate different credit types.
Car Title Loan—A car title loan uses the borrower's vehicle to make funding available. These loans make funding very quick and easy, and can be a great option for emergencies.
At LoanMart, we are a direct lender that offers lending for all kinds of situations, even for home repair1. We have years of experience in the lending industry, offer exceptional customer service, and can help answer any questions along the way. When you need some extra funding for a new roof, start with us. We can be reached via phone: 1-855-277-4847 or email: customersupport@800loanmart.com.
Replacing an old roof can be expensive. If you find yourself needing to make that repair soon but don't currently have the money to do so, there's no need to panic. There are several ways you can pay for that new roof!