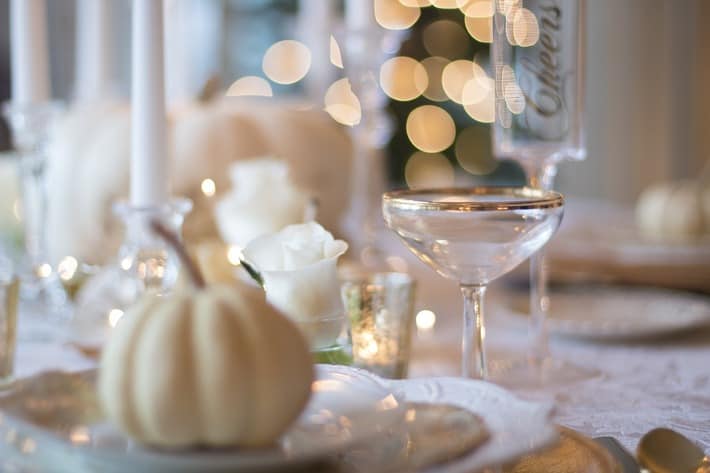 Almost every little girl, (and some boys) has some idea of how she wants to celebrate her special day. Some girls want a rustic wedding, a fairy tale wedding, a quick trip to Vegas. What most girls don't think about is how they plan on paying for the big day.  While there are a few ways to cut corners, there are also some ways to prepare ahead of time to ensure you will get everything you have ever dreamed of when it comes to the big day. Paying for the big day shouldn't slow bleed your funds like a car payment or a home mortgage. By preparing a few things at home and planning, you can make paying for a wedding much less painful.
The Wedding Planner
 There are long term services, such as wedding planning services, that do offer wedding packages that you can pay over time, but they usually come at higher costs, and with no flexibility in venues or meals. They wedding planners might have contracts with popular local venues that come with cutbacks. The venues then make wedding packages with specific locations, and specific meal options that come specifically from their own kitchen, or their restaurant of choice. The venue will still offer tastings and color choices (that they have available and will have on hand to provide). While this may be a good option for someone who doesn't have time to put in the work, it will cost much more but the result will be professional and beautiful. Since you won't have to worry about planning, you can use that time to find the perfect, sleek, elegant dress to match your venue. Paying for a wedding planning service can range from a couple thousand to a quarter of a million dollars. Since the services are a bit more expensive, the planning company will take care of any upfront cost, and you just must pay the planning company and not the venue.
The DIY Bride
It's your big day and you have a Pinterest dedicated to this milestone. You have had the colors, centerpieces and playlist ready since Pinterest first launched. You know how you want it to look, and with your extensive research, you know how to create all your master pieces. You can make any venue look right out of a magazine. A community center or a church reception hall will hardly be recognizable once you put your mind and Pinterest board to good use. Because of your exuberant attitude, you find you don't need to spend more than a few thousand dollars to make your dream come true. You can take real pride in knowing that the venue meets your expectations because you took charge and made everything. Budget wise, you may need anywhere from two to five thousand, maybe eight since you want to splurge on your dream dress. Something lacy, yet comfortable so you can move around and enjoy your party. Since you need a slightly larger sum to get started, you can consider getting short term loans to pay for everything. Consider getting a secured loan, as they will offer many benefits that an unsecured loan will not.
The Rustic Forest Princess
 Leading a green lifestyle might be something you want to reflect on your big day. It is a part of your life, and now your partners, if it wasn't already. Having an outdoor wedding, either in a forest preserve or a barn, allows you the freedom to use nature's beauty as your decorations. You might consider using a finger food menu to keep waste to a minimum. Without needing silverware or plateware, you save on environmental costs. With an outdoor venue, you can have a larger gathering, so your budget will focus more on catering and of course, your dress.
The Savings Queen
 You are the kind of person who loves a good deal. It's not just to save money, but bragging rights. You have coupons for everything, and are a part of a community of "couponers". You exchange coupons via mail and share your tales of savings. You are part of a savings nobility with a skill set to be envied. You don't need help affording your wedding. You don't need help paying for your wedding. Six months before getting married, you got a job at a wedding publication and got major discounts on everything. Everything but the venue. Not too many venues worth having will offer discounts in exchange for exposure. Fortunately, you have a budget for this as well as your dress. There are some things that you must spend money on, because this is a once in a lifetime event. These expenses are worth it, and while you can find a dress on sale for a couple hundred dollars, one that is sleek, but still has ornate decorations that reflect your inner charm, you still must get funds for the venue. A simple VFW or hotel meeting hall will suit your guests and the homemade buffet style menu you came up with for under a hundred dollars. You still might need help paying for a couple hundred dollars, so if you can, again, consider secured loans. They offer competitive interest rates, and are secured.
Enthusiastic Courthouse Couple
 There is no white over the top dress, maybe a nice pantsuit or your nicest cream-colored dress. You don't care, and you shouldn't. You are in love and want forever to begin now.  Kudos to your big day. Court fees for a marriage certificate are laughable, but if you really need help paying for them, or the ring for that matter, ask your parents to help you with your funding. Get some pizza after and call it a night.
No matter what your big day looks like, or how it turns out, there are always ways to fund your dream. Just like with any milestone, it will be a celebration to be celebrated in the way you enjoy most. It is your life, and your accomplishment, so make it yours.