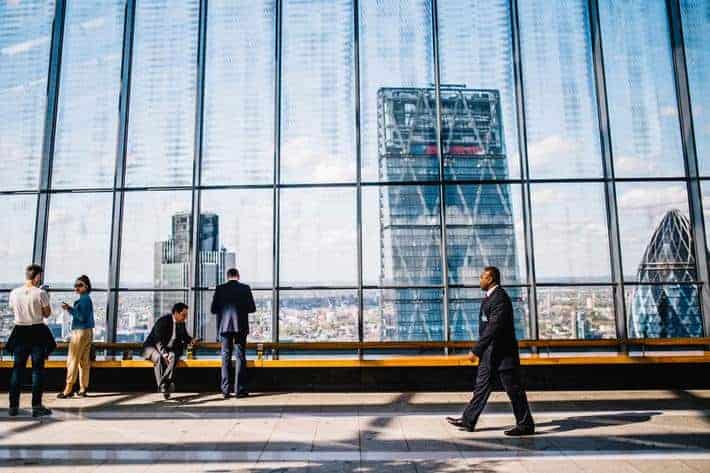 Bloomberg Terminal is one of the most reputable publications when it comes to Wall Street. The Bloomberg Terminal reaches an audience of over 325,000 of "the world's most influential decision makers."
Recently, Amit Vermani, the Chief Risk Officer for LoanMart, was approached for his knowledge on Subprime markets. Confirming in a publication used to inform financial decision makers, that LoanMart's executives are some of the most knowledgeable in their field. This also means the business LoanMart's executives created is one of the utmost reputable in the market.
The subprime market is the industry for borrowers who have less than ideal credit and need to take on a loan for emergency financial situations. Typically, these kinds of loans will either have high interest rates or high levels of rollover.
While LoanMart continues to try to educate their consumers through their website with their resource blogs and news postings, they also watch ongoing trends and make sure they are providing the best product based on the current economic climate. LoanMart also ensures that their borrowers take on loans that work best for their current economic status.
Mr. Vermani has been in the industry long enough to offer expertise on the subprime market. As the Chief Risk Officer, he has been analyzing subprime trends and forecasts for many years. Being able to detect subtle changes before a major change is only a trivial part of his work. The following is the excerpt from the Bloomberg Terminal:
"* Subprime auto lenders typically adjust their underwriting
standards pretty quickly, and most lenders are in the process of
tightening standards. Future offerings/tranches will probably
have lower default rates, Mr. Vermani said
* With credit enhancement higher, borrowing costs are
increasing. "The level of credit enhancement is not
sustainable," Mr. Vermani said
** That cost is either passed on to the customer through higher
interest rates or lenders accept lower margins. Usually it's a
combination of the two
** We will likely see a bucking of the trend of increased
delinquencies in subprime auto ABS pools; tightening of
underwriting standards will help auto lenders keep their funding
costs lower
* If there's a large macro event or shock, such as unemployment
rates rising, there will actually be a much bigger impact to
prime auto bonds rather than subprime. That's because there is
already some level of stress built into the subprime loss
expectation
* When rates rise, it's more difficult for subprime borrowers to
get loans. But that may work in the favor of the auto finance
industry, as customers hold on to existing cars longer; it can
have a positive impact on used car prices: it may drive up their
value" (- Adam Tempkin for Bloomberg)
For more information about upcoming trends, financial resources regarding subprime loans and other options for borrowers with less than ideal credit, visit https://www.800loanmart.com/blog