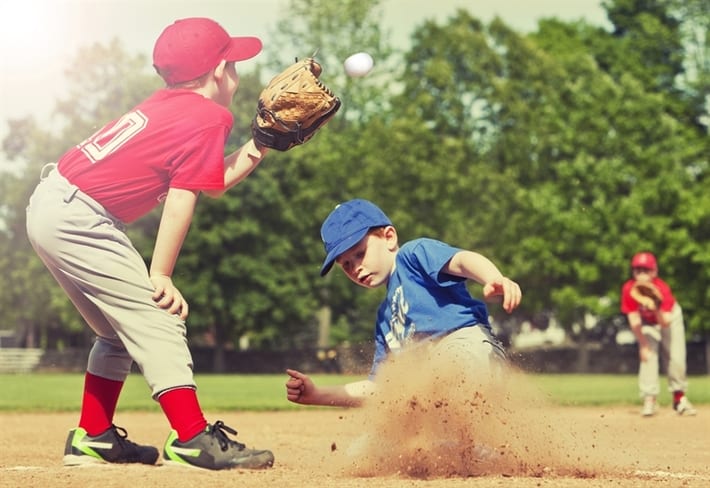 At a baseball game in San Bernardino on August 15, 2015, LoanMart awarded a $2,500 check to Beth Burt, president of the Autism Society Inland Empire (ASIE). The mission of ASIE is to support and educate children and young adults diagnosed with Autism Spectrum Disorder (ASD). It has many programs and events that help autism affected children as well as young adults. With support groups like Awesome Adults and Shy Angels, ASIE is able to support a wide spectrum of age groups.
ASD affects hundreds of Americans every year. According to the Center of Disease Control (2012), 1 in 68 children have been identified with ASD. In the hope that autistic children lead normal lifestyles, many parents spend a fortune on autism trainings and education. However, autism education can be financially straining for many families thus charitable organizations have been founded to assist students undergoing necessary education – ASIE is such organization. Many societies and charitable organizations have been founded to assist autistic students undergo the required education.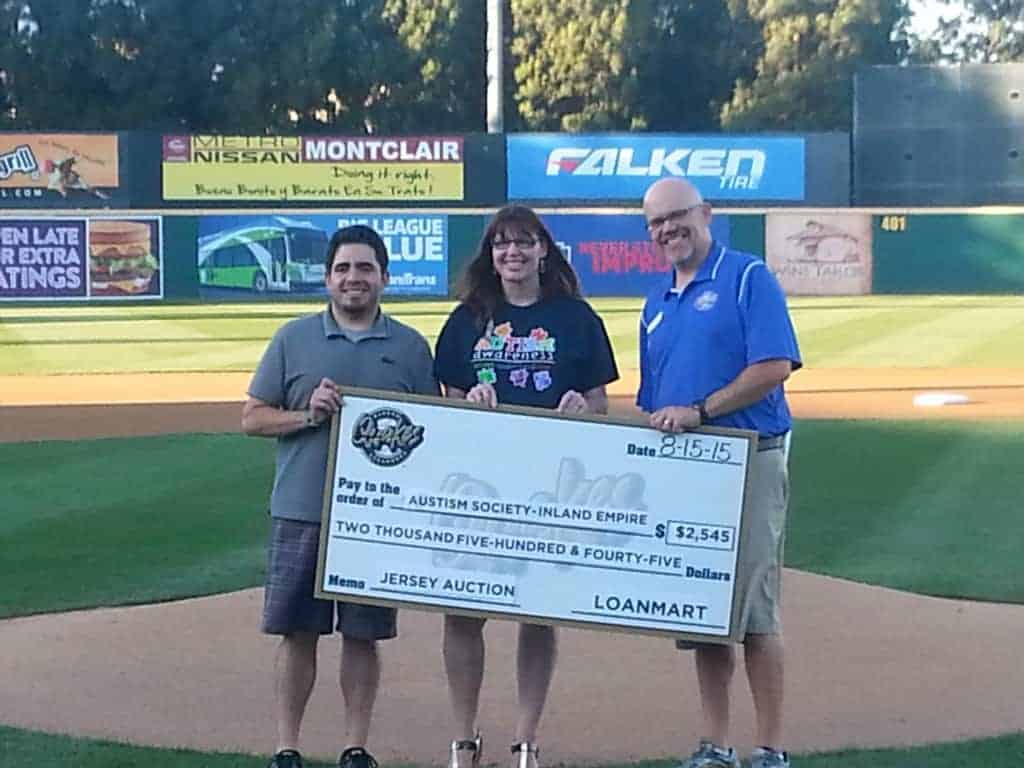 Missak Tokhmanian from LoanMart awarding a check to Beth Burt, president of the Autism Society Inland Empire (ASIE)
LoanMart believes that everyone should have a fair and equal opportunity to prosper in life. Thus our decision to join hands with the Rancho Cucamonga Quakes, California's beloved baseball team. We raised around $2,500 by auctioning the team's jerseys in an effort to do our part for society. Branded with the jigsaw puzzle autism symbols, these jerseys were specially made to spread awareness about autism. Missak Tokhmanian from LoanMart, along with Grant Riddle, the general manager of the team, proudly presented the check to ASIE.
"It felt pretty good when I was presenting the check, knowing that I am making a small difference in the world. Working at LoanMart, a company that is a staunch supporter of noble causes, makes my life complete" said Missak.
About LoanMart:
LoanMart provides loans directly to consumers via a diverse portfolio of financial products, including direct financing on auto title loans. LoanMart is able to fund most loan requests via the value of customer's automobiles and the ability to repay the loan. For more information on how a LoanMart Title Loan works, please visit 800loanmart.com/title-loans-how-it-works.