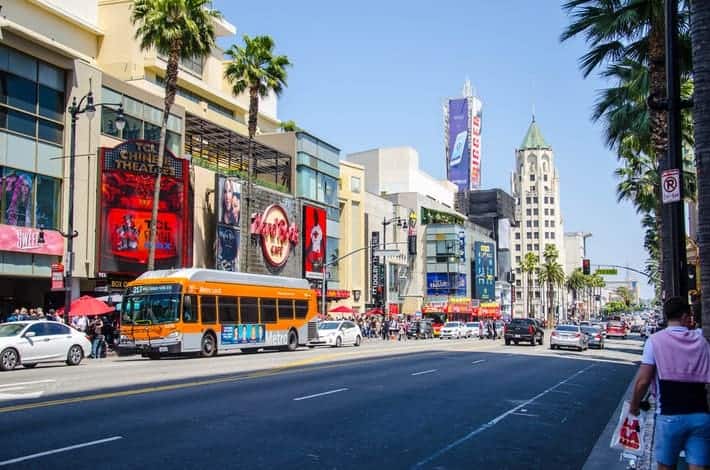 Los Angeles is one of the largest cities in the United States and a vacation destination mainstay in popular culture since the film industry set up roots back in the early 1900's. As many of us are on a budget, a generalized thought process is that you have to pay an arm and a leg in addition to a large amount of money to vacation in the near perfect weather and plethora of activities that Los Angeles is known for. Well, don't fret, because that couldn't be farther from the truth.
Behind all the high-end glitz and glamour, Los Angeles is just like any other place in the United States. There are plenty of fun and exciting things to do for visitors if they're looking for something on the inexpensive side; there's even things to do for free. Below are some of the greatest ways to experience Los Angeles on a budget.
Tours and Tour Guides
If you're in the mindset to explore different areas of Los Angeles all while being guided by an expert, try joining a daily tour group and getting the best bang for your buck. There are plenty to choose from, leave a little footprint in your wallet, and are quick enough to where they won't stale and you'll have plenty of time to explore different areas of the city at your discretion! Here some of the best and most interesting tours in Los Angeles:
Celebrity Homes Tour ($39): While this popular and renowned Hollywood tour is a little on the pricey side, it may give you the opportunity to spot one of your favorite movie stars in their natural habitat: in one of their luxurious mansions! Running at about two and a half hours, this tour will hit all of the hot spots in Beverly Hills, as well as the Hollywood Hills.
Historical Hollywood Walking Tour ($40): While a little more expensive than the Celebrity Homes vehicle tour, your tour guide will instead lead you down Sunset Blvd on a more personal experience. Following suite, you will learn about the early days and settlers of the area before the film industry took over, the early days of Hollywood cinema, and the modern days, all while you get to take in the sights and sounds of the hustle and bustle.
LA Cemetery of the Stars Tour ($21): While maybe a little morbid for some, this two-hour on-foot tour is an interesting experience for those fans of film. Your guide will teach you about many of the movers and shakers in the early days of Hollywood as you tour a beautiful and respectful cemetery.
Los Angeles Hop-On & Off City Sightseeing Tour ($44): Though a bit pricy, this tour is for those that really want to explore areas of the City of Angels at their own pace. The bus tour will let you on and off as you please, with the bus making routes throughout the day. Experience shopping, dining, bars, and everything that Los Angeles has to offer over the course of your two-day pass, if you'd like.
Greenbar Distillery Tour & Tasting ($12): If you're an adult and need to relax a tad, this guided tour of Los Angeles' first distillery (1919) allows you to indulge in six different tastings and the possibility of sampling whatever your poison may be!
Museums
Museums are a great way to explore the city while escaping the heat that Los Angeles is generally known for. Educational experiences can be fun for the whole family and are usually a fairly cheap option on a budget.
Ripley's Strange Sights Museum ($17): Hollywood Blvd's Ripley's Believe It or Not! Strange Sights Museum is a great way to experience everything from the incredible to the strange to the eerie with over 300 exhibits, many of which are celebrity-inspired.
Santa Monica Museum of Flying ($10): Experience the wonder of the world of aeronautics at this museum in Santa Monica. Hop from exhibit to exhibit and learn about the history of planes, their evolution, and their use within the film industry.
The Beach
If you just want to have fun in the sun without all the hassle of having to plan a tour or event for your friends and family, just hit one of the many beaches Los Angeles is known for. From El Matador to Surfrider, and Santa Monica State Beach to Venice Beach, Los Angeles has a plethora of locations for surfers, tanners, muscle-heads, dog owners, and naturists alike. It's all about finding where you fit!
Los Angeles may have the big city vibes and checkbook that many are warned about, but if you look hard enough you won't have to spend too much of your own money to experience one of the greatest cities in the world.