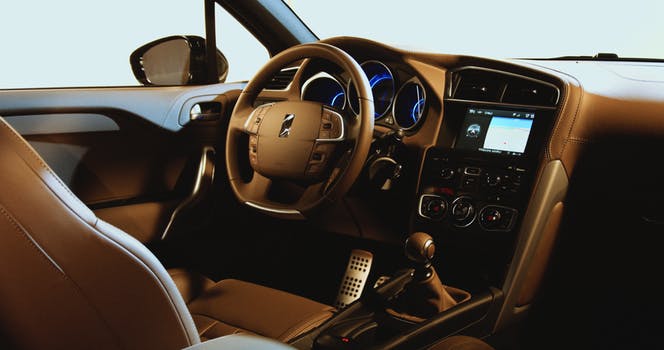 There are so many cool features that cars offer nowadays. Check out these
Luxury in a car might not be necessary. But that doesn't mean they don't serve a purpose!  High end vehicles that have power and comfort will top selling charts time and time again, because they are responsible for valuable comfort and exclusive aspects within the industry. They also help to show what is possible and the directions that carmakers can take to make the finest vehicles.
These features used to be a preserved for high-end models before trickling down to all sorts of cars. While we may have to wait longer for bespoke oak veneers and lambswool carpets to be available in budget car, there has been a steady increase of high end features in basic models.  For example, the Peugeot 3008 SUV has a driver's seat that will provide massages. Many more extravagant features are frequented too.
Luxury cars also share something else in common with their economy cousins; there are those that have significant power while others also have relatively cheap diesel engines. The technologies behind fuel economy and savings are frequently allocated better by carmakers. Here are must have features and the luxury cars they are already available in.
Mercedes S-Class Saloon
Mercedes S-class has some textbook examples of a flagship car model. For decades many cars have tried to beat it, but nothing has come close. Even the famed Audi A8 as well as the BMW 7 series have to compete for the top position. The S-Class has continually generated must have technology that we have come to know and enjoy amongst multiple vehicles. Comfort, prestige and heritage are the words that come to mind when you think of the Mercedes S-Class. This model is best known for its impeccable comfort and refinement. At 70mph, you can't hear the engine or the wind rushing past. You might hear some tiny noise but otherwise it is so quiet that you can whisper to passengers in your car. You can also opt for temperature sensitive functions of seats accompanied by massaging capabilities. There are flat screens for watching TV, accessing internet and a Wi-Fi hotspot to boot. Along with these luxuries comes an incredibly comfortable suspension setup that shelters you from bumps or unevenness in the road.  Only the Rolls-Royce Ghost can match the S-class for comfort.
The BMW 7 Series
The BMW 7 series proves that luxury can be rewarding and comfortable to enjoy. The car offers plenty of entertainment but not while compromising comfort. The aim is clearly to dethrone the Mercedes S-Class from its lofty perch. The BMW 7 series has an incredibly pliant ride, with tactile interior technology. Top-quality materials and a stunning design put this car in a class of its own.
The BMW 7 series is so quiet that you can hear something as little as a pin dropping. The car has an incredibly soft ride, vivid design in the cabin and aesthetic materials that are incredibly comfort oriented. You can choose to have a standard rear bench seat but those that want full first-class experience may opt for two individual seats that have full massaging functions.  The BMW 7 series is one of the most quiet and accomplished motorway cars you can buy today. It gives the Mercedes S-class series a good run for its money.
Range Rover SUV
This car has been the preserve of wealthy owners especially members of the British royal family. But the latest generation has a wider appeal given its improved features and conformability. The Range Rover has one of the very quietest interior in the business.
It also has high seats to give you a panoramic view of the road. The seats are extremely comfortable and there is a massage function in addition to heating and cooling capabilities. Screens can be fitted to the headrests to give you a comfortable ride.
You can specify the smart dual view system that allows the driver and front-seat passenger to see two different things on one screen. The driver can focus on the sat navigation while the passenger watches a movie. The Ranger Rover also has a smart drive pack that has driver condition monitor to raise the alarm if the driver is showing signs of fatigue. It also has a blind-spot which automatically limits the speed.
Audi A8 saloon
The Audi A8 takes luxury to a whole new level. This flagship Audi model has gone the whole way with a beautiful interior that has temperature-controlled seats is double glazed.
Bentley Bentayga
If you are looking for a comfortable interior within a five-seat SUV then this is the vehicle that you should get. You can select multiple variations of the trim and upholstery that suits your taste. A wealthy family that wants something spacious or luxurious will find lots of comfort in a Bentayga. It has the ambience and spaciousness of flying first class. It has an event seat that comes as an added advantage, you can slide it out to provide space for two adults to sit under the tailgate. However, many people may not use it regularly because it takes up a lot of boot space.
The Jaguar XJ saloon
The Jaguar XJ strikes a fine balance between ride comfort and driver control as well as involvement. Being in an XJ is a very pleasant experience. For those who like to be driven rather than to drive, opt to for a version of the car with privacy glass. The long-wheelbase versions are fitted with a rear seat pack that has kit such as footrests, televisions screens and business tables.
The Rolls Royce Ghost
Rolls Royce-Ghost is the textbook Rolls-Royce in smell, taste and touch, which means it has unrivalled workmanship. This is a car designed to be comfortable; it features all top-quality materials you would expect in a Rolls-Royce car for instance, computer control system. Being behind the wheel is effortless and enjoyable.
These are just some of the exciting features that car manufacturers offer this year. The list of must have features is constantly growing and expanding!