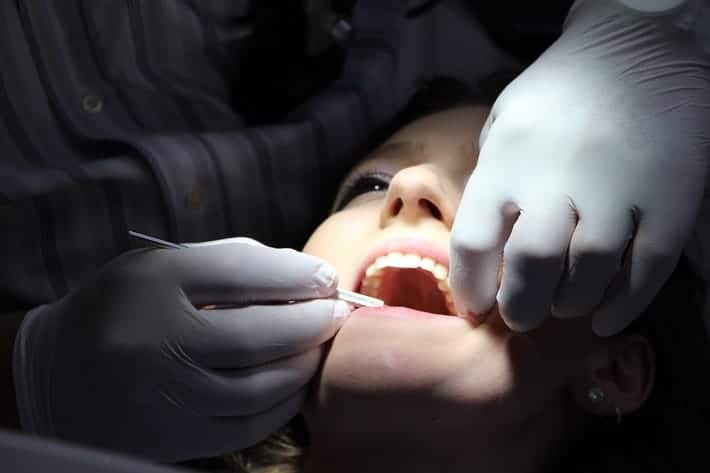 Invisalign is a great alternative to traditional braces. It's metal-free, clear, and removable. However, it's also quite pricey, especially without insurance coverage. You do have options, though, and with a little bit of research, you can find the right option to cover your treatment.  A small loan is always a great alternative for paying for your Invisalign braces, when you don't have the necessary dental insurance coverage.
The Benefits of Invisalign
Unlike traditional braces, Invisalign is removable. It's a clear customized aligner that is designed to straighten and arrange teeth without the hassle of braces. Invisalign is made from a scan of your teeth that's converted into a computer generated image, then made into a mold. Each aligner is uniquely fitted for the individual patient. You can also easily remove it when eating and drinking or brushing and flossing. Hard or chewy foods aren't off limits and there aren't any cumbersome or sharp metal components that can be painful and time consuming to adjust. Instead of periodic adjustments, your doctor simply changes your aligner every two weeks for a timespan of six to eighteen months or more, depending on the crookedness of your teeth. Still, Invisalign isn't right for everyone.
Is Invisalign Right for Me?
Invisalign has a lot of lifestyle benefits for those who need adjustments to their smile. You're a great candidate for Invisalign if you're trying to correct:
Crowding
Gaps
Underbite
Overbite
Crossbite
Slightly Crooked Teeth
An Open Bite
Invisalign does have some drawbacks, and there are factors that prevent you from being a candidate, including:
Severely Crooked Teeth — While Invisalign is great for fixing common cases of crowded teeth, gaps, underbites, overbites, and crossbites, it's not the best option for severe cases. Serious orthodontic malformations still require traditional braces for treatment.
Age — Because younger teens' teeth are still developing, Invisalign won't work for them. The liners won't keep up with how quickly young teens' teeth grow and develop.
Lack of Patience and Discipline — Though Invisalign takes far less time to put in and adjust, it does take more discipline to keep it on. Because the liners are removable, it can be more tempting to leave them out, since you do get to take them out when you're eating. Make sure you can commit to keeping Invisalign in before you sign up for it.
The more severe your orthodontic issues are, the less likely it is that you're a candidate for Invisalign. For more severe orthodontic issues, you may have to opt for braces. But if you only have slight maladjustments in your smile, Invisalign can work wonders and save you plenty of time and energy.
How to Cover Invisalign
If you don't have insurance, or even if you do, you may find yourself paying for your Invisalign treatment out-of-pocket. Most dental insurance plans cover Invisalign just as they would cover braces, paying for a percentage or a certain dollar limit. Sometimes insurance companies even place a lifetime cap on the amount they will pay for orthodontic treatment. So, you may still need to find a way to pay for Invisalign even if you are covered by insurance. Here are some ideas for covering your treatment. It's best to weigh all of your options, as well as the pros and cons of each solution listed here.
Ask Loved Ones — This may not be a viable option for everyone, but if you have a close enough relationship with family, borrowing money from them can be a solution to covering your Invisalign treatment. The benefits of a loan from a relative include a possible lack of interest and convenience, but it can strain your relationship. Thus, it's probably best to consider other possibilities.
An FSA or HSA — An FSA is a flexible savings account and an HSA is a health savings account. Both are options that may be offered by your employer. With an FSA, you can set aside a percentage from each paycheck throughout the year, up to $2,600 annually. HSAs are for those with high-deductible health insurance plans. They're specialized savings accounts that you can use for medical and dental costs with a limit of $3,400 for an individuals and $6,750 for families. However, not all employers offer an FSA and you need to meet IRS eligibility requirements to open an HSA. You can get more information on both from your benefits manager.
CareCredit — CareCredit is a special card designed to pay off your out of pocket medical and dental expenses that aren't covered by insurance. It's different from a traditional credit card as it has special financing options. But you can only use it at locations that accept care credit and your acceptance is conditional to a credit approval. So, this may not be the best option if you have poor credit.
Credit Card — Credit cards can be beneficial quick fix options. However, they can accrue interest, and your rates may be high and your credit ceiling low if your credit isn't good, if you're approved. Thus, this is probably not the right option for those with poor credit.
Personal Loan — A Personal loan may be the ideal borrowing option for individuals who may have lower credit scores and need money immediately. A car title loan from LoanMart could be exactly what you're looking for. LoanMart is completely different from traditional lenders in that they get your money as quickly as possible1, within 24 hours or less3. Their rates are some of the most competitive on the market and you can keep your vehicle while you pay off your loan.
Check out our application and see how you can use emergency money from a title loan to pay for Invisalign!