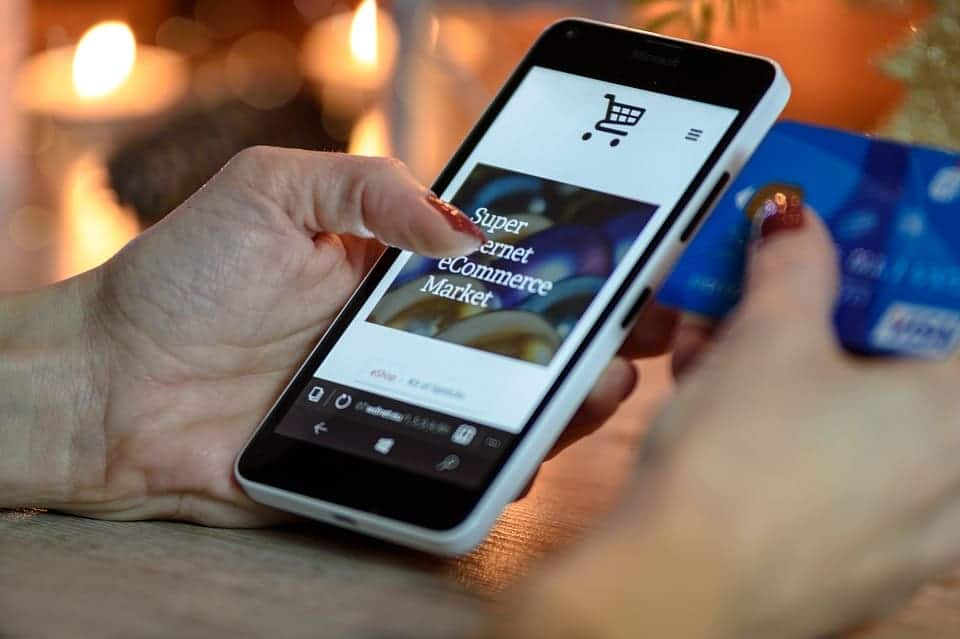 With financial exchanges moving to online platforms and digital shopping increasing, it is no surprise that digital wallets have emerged very recently. Digital wallets are apps or add-ons that store a person's payment information for online or in-person shopping.
Generally, they exist on either a web browser or as an app on a phone. For a computer browser, this is usually an add-on that can be activated. For smartphones, this is usually an official app that comes standard with a phone; and a person can set it up as they please.
Before shopping with digital wallets, it may be helpful to understand the pros and the cons associated with this form of digital payment. Here is some information on shopping with digital wallets.
The Pros of Shopping with Digital Wallets
·         It May Eliminate the Need to Carry a Physical Wallet
Nowadays, many in-person vendors and stores have accommodations in place if their customer prefers to use a digital form of payment. This can eliminate the need to carry your wallet around. For those who want to slim down the amount of personal information that they carry—digital wallets may be a great option.
·         Digital Wallets Could Make Budgeting Easy
Budgeting traditionally involves tracking all your expenses—the cool thing is that using a digital wallet means that a person does not have keep track of their receipts. All transaction information will be stored for you. In addition to this, a person has the ability to allocate certain monetary amounts to different expenses.
Lastly, there are many budgeting apps that could help a person figure out what they should be spending to reach financial goals. Having a combination of a budgeting app and a digital wallet can make budgeting more successful and much more convenient.
·         Convenience when Shopping In-Person or Online
Digital wallets can make both online and in-person shopping much easier. When shopping online, digital wallets eliminate the need to type in credit card information. This can save a person a lot of hassle and time—as it will automatically put in the right information for the user. When shopping in person, transactions require a simple 'hover' over a card terminal—no pin numbers or swiping required.
The Cons of Shopping with Digital Wallets
·         The Dependence on Battery Life
This con is more for shopping in-person. Since digital wallets exist on a phone, if a person's phone dies, then they are left without a way to pay for purchases. So, it is a good idea to also have some form of physical payment handy when using a digital wallet.
·         The Concern of Safety
When a person sets up a digital wallet, they must provide important, personal information such as: email, phone number, name, credit card information, and sometimes a billing address. Although most digital wallets are secure—this does not mean that personal information is safe from hackers. If a digital wallet does get hacked, then it can be used to steal accounts and worst of all, a person's identity.
·         Not all Vendors Accommodate Digital Wallets
This is a pretty big con that comes with digital wallets. Although many vendors are accommodating for digital wallets, many places just aren't there yet. This is especially true for smaller businesses and for rural communities. So, although having a digital wallet may be convenient, it may not be useable in a lot of places when traveling or outside of major corporations.
Things to Consider When Shopping with Digital Wallets
Here are a few additional tips if a person wants to primarily use a digital wallet:
When going out, carry a physical form of payment along with a digital one—just in case.
Set limits on the amount of money that is being added to your digital wallet so you don't overspend.
If you prefer your information not be used for advertising purposes—you have the option to turn that off or request it turned off.
Pay attention to any perks, rewards, and coupons that come with digital wallets.
If your phone (which is also your digital wallet) is stolen, immediately cancel all the cards stored on the digital wallet.
Protect your password and account details when shopping in person.
When shopping online, use only secure websites, networks, and hardware.
Many people have made the switch to digital wallets, and if a person is thinking about switching to this form of payment, they may want to consider the pros and cons. Like a lot of things in the financial world, there are definitely pros and cons associated with digital wallets.
In addition to weighing out the good and the bad before signing up for a digital wallet, it is important to know a few general tips that could make a digital wallet even more helpful. As everything financial moves online, the way we pay for things is also following suit. Digital wallets are not just a tool for people to use, they give critical insight into the needs and changes of our society.