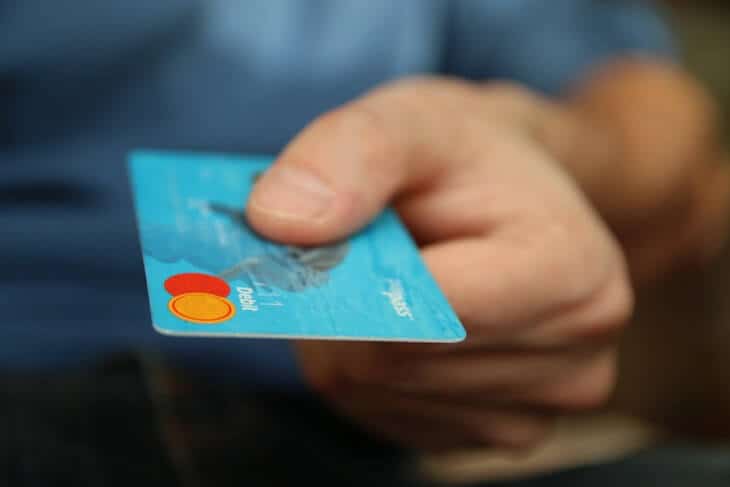 You can always depend on life to get busy and hectic. When you least expect it, you may experience a sudden reduction of available credit. If you use your credit cards to pay your bills, it can be stressful to lose that extra credit. When you need extra financial help, you can depend on LoanMart to advise you on extra funding with car title loans.
With the emergency funding you may be eligible to get from a car title loan from LoanMart, you may get the money you need when you need it when you have a sudden reduction of available credit1.
LoanMart car title loans have been an essential form of financial assistance for over 150,000 people all over the nation. When those in need are looking for fast and efficient funding when there is a sudden reduction of available credit, they may come to LoanMart!
Good Ways to Get Fast Money
When dealing with a sudden reduction of available credit, you might find you need a good way to get money fast. Here are some of the available options that are out there for when you need fast funding:
Traditional loan – One place you may look for funding is with a traditional bank. Traditional loans are typically granted to borrowers with higher credit scores because most traditional lenders see that as a good way to off set their risk in lending out money. However, if you happen to be a victim of poor credit, or have newer credit, it is very likely that you will get denied for a traditional loan.
Payday Loan –Payday loans are typically given out with the expectation that they will be paid back in full within a short period of time, usually by the next time the borrower gets paid—hence the name: payday loan. If you think you will need more than a week or so to pay back a payday loan, this option of funding probably isn't for you.
Signature loan – A signature loan is something you may want to consider if you have a credit score on the lower side. With a signature loan, the only thing securing the loan funding is the signature of the borrower, that's why they are called "signature loans." But, since there is no physical property used as collateral, signature loans usually come with very high interest rates, so the lender can offset their risk in some way. If you don't want to deal with extremely high interest rates, a signature loan may not be the right option.
Car Title Loans – Another form of funding is a car title loan. If you are looking for a form of funding with convenient rates, competitive terms, and high approval rates, a car title loan is probably the right choice for you!
Where is the Best Place to Get a Car Title Loan?
When looking for fast and efficient funding to get out of a tough financial situation like a sudden reduction of available credit, LoanMart car title loans could be the answer you are searching for1!
Since 2002, LoanMart has been assisting people all over the United States get the financial help they need through a car title loan.
Some of the reasons why thousands and thousands of people love LoanMart are:
High approval rate1
Convenient terms
Competitive rates
Quality customer service
Fast funding
Over 150,0002 satisfied customers
What Do I Need to Do to Get a LoanMart Car Title Loan?
The LoanMart car title loan process is fast and efficient. You can have the money you need to get through a sudden reduction of available credit in just one business day with a LoanMart car title loan3!
To begin the LoanMart approval process, you will have to complete a brief information request. The entire initial information request should only take about 5 minutes to complete, and we will ask for some information such as:
Full name
Cell phone number (or number where we can best reach you)
Date of birth
Address, and if you rent or own at this address
How long you have lived at your place of residence (in months/years)
Year, make, model, style, and mileage of the vehicle
Gross/other monthly income
Social Security Number or Individual Taxpayer Identification Number
After you have completed the information request and upon approval, your LoanMart car title loan agent will ask you for a few documents. They will ask for:
Government issued photo id
Proof of income
Proof of residence
Qualifying vehicle title (with your name on it)
Several photos of the vehicle (from front, back and side angles)
After LoanMart has processed your information and received your documents, we can draw up your car title loan contract for you to sign1.
From there, you can pick up your money in the way that is most convenient for you. You can receive your money through:
Direct deposit into your bank account or mobile wallet
Getting a check in the mail
Going to your nearest MoneyGram location in your neighborhood
Stopping by our licensed location
Coming by a participating store and receiving your money in person
You could be spending your money by this time tomorrow3! Click here to get started on your LoanMart car title loan now!