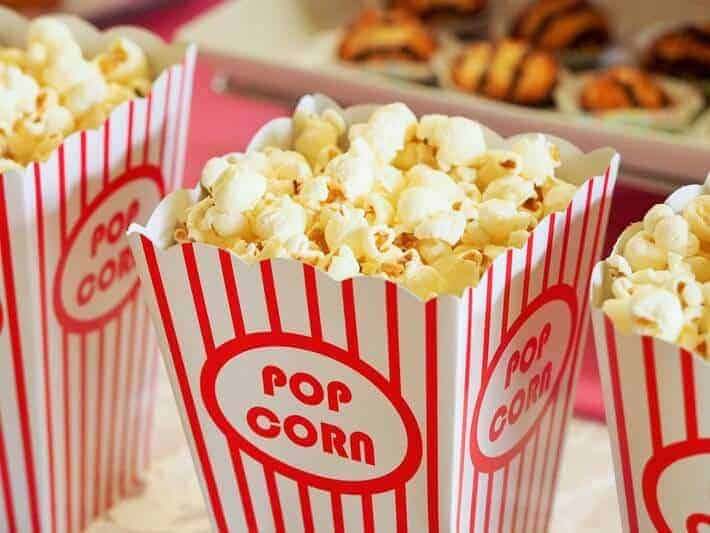 We all love going to the movies. We get away from our stressful work lives, and even our stressful social lives, for a few hours with family, friends, or alone to witness an immersive spectacle that our own world can't provide. While going to the theater is great and being able to lay in bed and watch half a movie at your leisure is polarizing to say the least, the classic way to see a movie is to hit up the drive-in.
The Drive-In?
That's right! While many of the public may not even be aware that the drive-in still exists, once in a blue moon you'll come across one. For the newbies to the movie enthusiasts alike, here are some of the best movie drive-ins from across the country!
Connecticut—Mansfield Drive-In
For all of you folks that want a more woodland and colonial era looking backdrop, Mansfield Drive-In Theatre & Marketplace's scenic drive-in is the one for you.
The movies open at 7:15 pm April to September, emphasizing the summer months, but sometimes extend to mid-October (6:45 pm) pending weather. The Mansfield Flea Market is also located in the area and is open every Sunday morning from 8 am to 3 pm from mid-March to Thanksgiving. Make sure you get there on time for either the movies or flea market because space fills up in a hurry!
Oklahoma—Admiral Twin Drive-In
Tulsa residents and other members of the community in the former dust-bowl are sure to know this drive-in, as it is currently celebrating 66 years of existence. Watching the pink and orange sky evaporate behind one of the two 90-foot-tall screens is pure bliss, and a cinematic shot in its own right.
Ticket prices are incredibly affordable, so that it's the perfect place for a birthday party; age 12 and up are $7.00, while children younger than that have a ticket price of $3.00.
One of the unique aspects about this drive-in is that the audio is broadcasted through an FM transmitter. Yes, you can listen to the film's audio through the speakers in your very own vehicle, but Admiral Twin Drive-In recommends that you have a FM radio or boom box on hand, as to not let the battery in your vehicle die.
Illinois/Missouri—Skyview Drive-In
Located in Belleville, IL, but closer to St. Louis, MO than any other big city, this midwestern drive-in theater has been a staple in the community since the late 1940's. Every weekend since opening they have shown double features on Fridays and Saturdays. The Drive-In was also known for its bright, hot pink paint job for most of the 60's and 70's.
The Skyview Drive-In has fought to stay open; over the course of its history it has had to battle the destructive forces of Mother Nature. In 1955 when a tornado torn it down right after wings were added to handle the wider screen of Cinemascope. The screen was rebuilt again in 1981 after a heavy windstorm, but this time a second screen was added for the purpose of service a double dose of cinematic pleasure!
While window speakers have been eliminated in favor of FM Stereo, parents will be happy to know that, while their ticket may be $11.00, they will receive admission for up to two children under the age of twelve for free!
Texas—Stars & Stripes
Watching the stars pop-up in the sky and on the screen in a dusty Texas town doesn't get more American. Oh, wait, it does—this drive-in comes complete with a 50's themed soda parlor and café that serves handspun milkshakes to make it the experience a complete nostalgia overload.
Located in New Braunfels, Stars & Stripes wants you to make memories and see a movie the old-fashioned way with your family. Though not as historic or old as many of the other theaters across the country (Stars and Stripes opened in 2015), they have promised that, rain or shine, the movies are open nightly at 6:00 pm on the dot!
Rockin' Eats & Tasty Treats is the 1950's style diner that has everything that can make Archie, Jughead, and the gang crave seconds. From Burgers to Frito Pies, this place has all the grub you need to share or to savor for yourself. The main attraction of this menu is the handspun milkshakes that you've only heard about from your grandparents!
Oregon—99W Drive-In
Then there is the 99W Drive-In, known throughout the country because the same family has owned it since 1953, and its beautiful woodland background makes for some of the best single movie viewings in the summer months.
One of only four remaining movie theaters in the state of Oregon, Newberg's 99W Drive-In, is still proving that people love the experience of a film the old fashioned way. In 2016, the drive-in was even voted as the best in the country by a poll in USA Today—talk about high praise!
Located west of Springbrook Rd near Hwy 99W, adults will pay $8.00 a ticket and children six to eleven are $5.00. But get those tickets while you can, especially if it's a hot Hollywood blockbuster—'Jurassic World' caused so much commotion that people abandoned their vehicles and even watched from the hillsides illegally!
The Drive-In is classic all-American fun, and even if it's not the ideal movie experience for you or many others in this modern day and age, it is an experience that must be undertaken with your best friends and family at your side—or at least a milkshake.