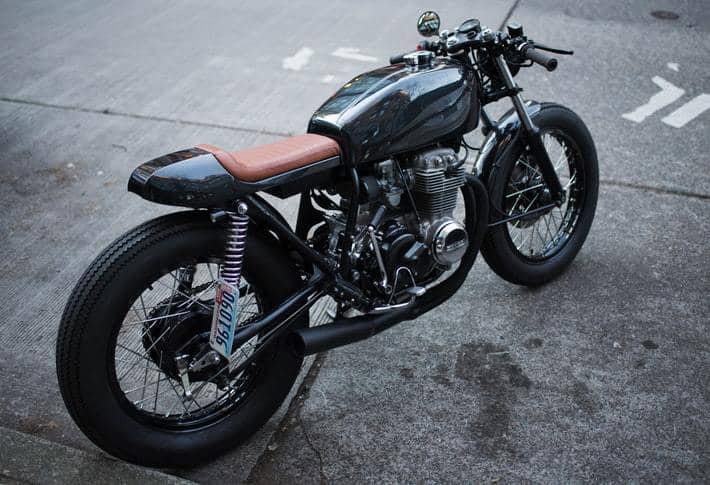 Whether you're in the market for a new motorcycle or you're just a beginner, there are many motorcycles to choose from. With over 15 different motorcycle manufactures, over 5 different types of motorcycles, and hundreds of styles, you'll have plenty of options to choose from with these manufacturers:
Aprilia
BMW
Buell
Cagiva
Ducati
Gilera
Harley-Davidson
Honda
Kawasaki
KTM
Moto Guzzi
MV Agusta
Piaggio
Suzuki
Triumph
Yamaha
And more
Choosing Your Type of Motorcycle
Consider your experience level before choosing your motorcycle, as well as what you plan to accomplish with it. More experienced riders will feel more comfortable with a variety of motorcycles or may have developed a preference over time.
If you are a beginner, you might want to stick to a bike with:
Lighter weight – helps with steering, balancing, accelerating, and braking
Lower seat height – helps plant your feet when stopping
Anti-lock Braking System (ABS) – makes it easier to stop quickly and safely
Cheaper – while you're still learning, you could still drop it
"Non-specialized" – choose something that does everything well (at least to start)
Types of Motorcycles
Standard
The standard motorcycle, also "naked motorcycle", is in the name. It's great for beginners and is your traditional, simple motorcycle. It allows for upright riding and comes with handlebars and foot pegs situated so riders can maintain a comfy position while they ride. A moderate size engine and user-friendly design, it's perfect for those who are just looking for a motorcycle to take cruising through town or to the nearest metropolitan during the warm weathers.
The most common, standard/naked motorcycles from 2016 were:
Yamaha FZ-07
Yamaha FZ-09
Suzuki GSX-S750
Honda CTX700
Yamaha FZ6R2
Cruiser
Cruisers are modeled after the large, American machines from the 1930s-1960s. The staple icons of motorcycles, the most well-known: Harley-Davidsons. They come with a V-twin engine for low-end torque and allow a low-riding position. The high handlebars and forward foot pegs allow the rider to slightly lean back in a "cruising" position. They are not ideal for riding at high speeds for long periods of time because of the seating position.
Google lists these cruisers as some of the most popular searched:
Honda Fury
Honda CMZ250C
Yamaha Bolt
Triumph Rocket III
Suzuki Intruder M1800R
Dual-Sport
Also known as the dual-purpose, on- or off-road motorcycle, the dual-sport features high seats and a high center of gravity to allow the rider to handle a rougher ground. Similar to dirt bikes, they come equipped with mirrors and lights which allows them to be street legal. With small engines and a lightweight frame, they are good for new riders as long as they can straddle it while standing.
Some popular dual-sports from 2016 are:
KTM 690 Enduro
Honda XR650L
Kawasaki KLR650
Suzuki DR650S
Husqvarna FE501S
Touring
Touring motorcycles are made for long-distance riding. They have larger engines and bigger fuel tanks to withstand the distance. Touring motorcycles also have comfortable, upright positions and more storage to be prepared for a longer ride. The size and higher cost usually works better with more experienced riders.
In 2017, these touring bikes were on the top 10:
BMW 1600GTL Exclusive
Harley-Davidson CVO Limited
Honda Gold Wing Audio Comfort Navi XM ABS
Indian Roadmaster Classic
Kawasaki Vulcan 1700 Voyager ABS
Sport Bike
If you prefer high speeds, a sport bike might be the best for you. They are meant for high speeds and acceleration, built with a high-performance engine and lightweight frame. Due to the higher foot pegs and longer reach to the handlebars, lower speeds can be tiring because more weight is on your wrists and hands.
A few popular sports bikes from 2017 include:
Suzuki GSK-R1000
Husqvarna Vitpilen 401
BMW HP4 Race
Ducati Super Shot
Yamaha YZF-R6
Sport Touring
This motorcycle is a hybrid of a sport bike and touring. It has more storage and more relaxed seating than a sport, but lighter than a touring.
Some common sport touring bikes include:
2017 Yamaha FJ-07
2016 Ducati Multistrada 1200 Enduro
2016 Yamaha FJR1300
2017 KTM Super Duke GT
2016 Motus MST and MSTR
Choppers
Choppers are made more for show. Harley-Davidson is probably the first bike that comes to mind when you think of a chopper, especially from the Panhead in the film Easy Rider. They tend to have raked forks, reclined seats, and showy chrome.
Here are the top 10 bikes of the show "American Chopper" (2011):
The Anti-Venom
The Cadillac
The Christopher Reeve
The David Mann
The Eragon
The Jet
The Gears of War
The Geico
The Make-a-Wish
The Yankees
Others
There are other motorcycles that are slightly different from the standard and other categorized bikes, but still fall under the motorcycle category:
Tricycles – 3-wheeled motorcycles
Scooters – Smaller engines and all-enclosing bodywork for clean and quite ride. Allows for more storage.
Underbones – Small-displacement motor with step-through frame and larger wheels than a scooter and foot pegs.
Mopeds – Hybrid bicycle and motorcycle with small engine and bicycle bike train.
Off-road – Dirt bikes made for rough surfaces, simpler and lighter, long suspension travel, high ground clearance, and rugged constructions. Used for:

Motocross
Enduro
Rally raid
Trail
Trials
Track racing