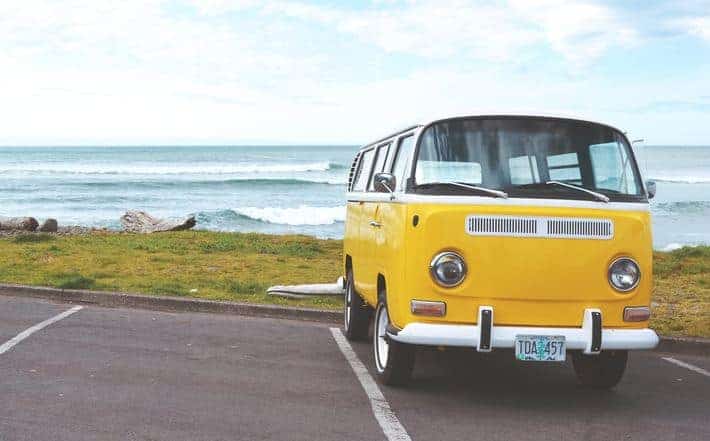 Sure, we all want a better vehicle, but think about the design effort that went into creating your current vehicle. Hundreds of people were involved from the ground up to create a fantastic piece of machinery that not only works safely and soundly but looks the part as well. Once a manufacturer knows that their vehicle is accepted by testers, they will then shell out millions of dollars into a marketing campaign so that you may find it attractive and in turn, purchase it.
However, over the course of time that the automobile and its distant cousins have been around there have been, well, weird makes and models of vehicles created and designed without test audiences. These vehicles were created with the same intentions of models in the present, only they didn't take with the general public of the time, whether for reasons surrounding practicality or for cosmetic designs that were deemed just under hideous and were either discontinued or never got past the conceptual showroom phase. Whether or not they were released, these vehicles will still exist in the minds of the folks that conceived them and in history books for being some of the weirdest cars of all-time.
DeLorean DMC-12
It's Weird Because: Time-Travel. Just Kidding. While this sports car may be beloved for that reason, it's weird because it looks like an electric shaver and is underwhelming for all the attention that it obtained. Also, its doors are extremely inconvenient.
Arguably the most famous of the vehicles on this list, the DeLorean DMC-12 was a sports car manufactured by DeLorean Motor Company from 1981 to 1983. The passion project and creative opus of automotive engineer and executive John DeLorean featured gull-wing doors and a stainless-steel fiberglass body structure. A little more than 8,500 units were put into production and circulation, but the vehicle was the only model produced by the company because of cost overruns and lack of demand, which lead to DeLorean's post-Pontiac/GMC endeavor to file for bankruptcy.
While DeLorean Motor Company may have only had a brief decade tenure in the lives of people, its lone model lives on in many of our hearts as the modified vehicle of transportation—a time machine—for Marty McFly and Dr. Emmitt Brown in the Steven Spielberg-produced, Robert Zemeckis-directed 'Back to the Future' trilogy.
Stout Scarab
It's Weird Because: It looks more like a dirigible from a diesel-punk story than a car.
Designed by former Ford Motor Company executive William Bushnell Stout and manufactured by one of his companies (Stout Engineering Laboratories/Stout Motor Company), this experiment prototype is one of the very first minivans ever produced! Featuring a fiberglass body shell, air suspension, a rear V8 engine, the long, beetle-like vehicle that was "produced" in the 1930s and 1940s is known for being an Art Deco icon at the peak of the movement. However, due in large part to the hefty price tag of the time (the equivalent to $80,000 today), it was never really produced and less than a dozen hand-made models came to fruition. It is said that at least five Stout Scarabs still exist to this day, with one from 1935 in running condition at the Owls Head Transportation museum in Owls Head, Maine.
BMW 250/300/600 (Isetta)
It's Weird Because: It looks more like it should be cracked into an omelet than driven to work.
Produced between 1955 and 1962, BMW's Isetta model is a single cylinder microcar known as the vehicle that spawned the term "bubble car" because of its egg-like shape and bubble-like windows. Headlamps were fixed separately on the sides of the frame of the car and the front door opened swung open to reveal the single bench driver's seat, steering wheel, and instrument panel. The only opening window, as well as the ventilation, came from the sunroof. The 600 Edition stretched the vehicle a tad to allow for four seats, though it wasn't much bigger with a width of 55 inches.
Peel P50
It's Weird Because: You may not be able to turn around if you miss a turn; oh, and you may not fit inside.
Three-wheeled microcar. Intrigued yet? Peel Engineering Company's P50 was manufactured between 1962 and 1965 on the Isle of Man in the Irish Sea. There were only 50 of the 1-door coupe microcars produced, of which only half still exist to this day. The weird little cars were marketed as being able to contain one adult person and a shopping bag or two. There is one small door on the left side of the vehicle and no reverse gear, but instead a handle at the rear to maneuver the back wheel, similar to that of a boat rudder.
Amphicar Model 770
It's Weird Because: The car's name is a portmanteau, which suggest something fishy—hint, hint—is going on.
Designed by German industrialist Hanns Trippel and manufactured by the Quandt Group, about 4,000 Amphicar Model 770s were built between 1961 and 1968. If you haven't guessed yet, the Model 770 is an amphibious car known for being able to drive in water. Twin propellers mounted under the rear bumper provide propulsion, using the same four-cylinder engine powering the vehicle's use on land. Cosmetically, the Amphicar bears a little bit of resemblance to a 60s Cadillac, with the likes of President Johnson getting behind the wheel and scaring visitors to his ranch that the brakes were broken.
1957 Fiat 600 Multipla (Coachbuilt)
It's Weird Because: If you're operating the vehicle you feel obligated to welcome the rest of the passengers to "Disney's Jungle Cruise".
Fiat's four-dour multipurpose vehicle was another one of the many precursors to the minivan and station wagon, built from 1956 to 1969, only it shares a lot of resemblance to that of a Volkswagen. However, a specific design of this model is what has made this list: the Coachbuilt. Italian coachbuilder company Fissore designed a version of this MPV that looks eerily like that of a Walk Disney World parking lot shuttle, with a bright blue and white paint job and wooden bench seats.
There have been many ridiculous and wildly designed cars since the vehicle's inception and their mainstay as a replacement for horsepower, and for many different reasons these ones succeeded or failed, they will remain with use as a neat little retro reminder of the creativity that automotive designers can have.