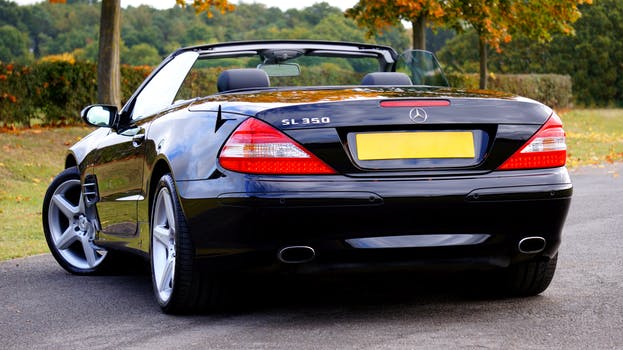 There are two kinds of people; those who keep absolutely nothing in the trunk and those who have enough packed to live in their cars for weeks. No one can predict when their car is going to breakdown, or an unforeseen circumstance can occur. It could be a sudden malfunction that happens when you are in the middle of nowhere, sometimes out of phone range. That's why there is list of things that every car owner must always have on hand in the trunk to help quickly get you back on the road. Being prepared could even save your life. Here are some of the things you should have in your trunk:
ARB Large-dial tire gauge
Having better traction in the snow or rough terrain is not always easy to achieve. Instead of turning to cheap gas station gauges, it's best to have one specifically designed for off road use. This gauge has large dials that allows for precise measurements. It also has a lower scale for improved accuracy at lower pressure points. Use it to reflate your tires to the proper pavement pressure when you are done driving in the snow or through rough terrain.
Bubba Rope Gator–Jaw® Synthetic Shackle
Bubba rope gator shackles are great if you slide off the road on the way down from a ski hill. The synthetic shackle is better compared to metal shackles because it is superior, stronger and safer to tow. Gator–Jaw® synthetic shackles are made from the strongest synthetic materials you can get. The other benefit of synthetic shackles is that they don't rust and are so light that they can float.  The synthetic rope loops through the recovery hooks under your car or around your frame, making room to attach the tow rope. Don't let the thin design fool you; it is stronger than steel.
First Aid Kit
There will always be time when you wish you had a first aid kit nearby. People get injured all the time and without a first aid kit close by the injury gets worse. It is mandated by law to have a first kit in your car in some countries. Here are more reasons to keep a first aid kit in the trunk:
Kids will always be kids: If you have children, you can count on them getting hurt due to lack of experience or out of recklessness. Scrapes, burns and cuts are some of the most common, so make sure you have appropriate supplies packed.
Quick response: There is never a good place to get hurt but when help is out of reach, an injury can get aggravated. You can't always count on others to be there to help you. In these types of situations, first aid kits are your best friend.
Cost savings: It is cheaper to clean and bandage your wound than it is to travel to a clinic. First aid kits are designed to help all kinds of injuries beginning from scrapes, all the way to cuts or minor burns.
Accidents are unexpected: You can never be so sure when an accident is likely to happen but being prepared can help to reduce panic. Make sure your first kit is well supplied before hitting the road.
Gerber® E-tool with pick
You might find it difficult to carry around a regular shovel because it is too large. Get a foldable one that cuts through the hard snow and muck. This is a military-type shovel designed for digging trenches and holes. It can conquer digging problems in all types of terrains. It also has a sharp pick to cut through tree roots if they stand between you and the road.
The GoBe Light®
There are many conditions that may require you to use a flashlight when you are on the road. Packing a flashlight is a great idea; then you could have one that is long-lasting, waterproof and bright. The GoBe light is affordable, lightweight and can also be used as a dive light.
Safety vests
Many roads aren't lit that well, some aren't lit at all, that's why you need a safety vest. These vests provide excellent visibility with vibrant colors and reflective branding. Motorist and machinery operators can see you clearly from far away if you pull over in the middle of the night, thus preventing accidents before they happen. These vests are also good when the weather reduces visibility such as during a foggy day or rain storm. Being seen is the best way to avoid accidents.
Blanket: A blanket can help to keep you warm in winter if you break down in the middle of nowhere. Safety blankets can also help to cover your leather seats.
Fire extinguisher: Fire can break out when you least expect it to and chances are that you will need a fire extinguisher. Fires can start suddenly with no warning at all, it's a good idea to keep one closer by. Here is why you should consider keeping one in the trunk:
Electrical problems: A faulty electrical system can cause a fire to break out within minutes. This can happen when the battery is charging; hydrogen gas can accumulate under the hood and set everything ablaze.
Lack of maintenance: If you want your car to function as well as possible, it's in your best interest to maintain it regularly. Failure to do that can result in a fire because of leaks, broken parts, bad wiring or any other conditions.
Overheating engines: Some people love to use their cars to the maximum and travel extensively; this can put the car under greater strain. Doing so can cause overheating of the engine resulting in fires. Having a fire extinguisher in your car is the first step to keeping your car safe. You don't want to be caught off-guard by a sudden fire.
Duct Tape: Duct tape has proven to be an important product in all situations. Duct tape can temporarily help to fix and hold things together. For instance:
Unsecured batteries:  A battery that is not firmly held in place can be a great hazard to your life and your driving safety. Duct tape can help to secure a battery that is moving around.
Radiator hose leak:   Having a leak in the radiator hose can cause lot of trouble too. Luckily if you have duct tape it can be a short-term solution to help you get to the nearest repair outlet.
·
Air pump: You never know when your tires are going to be flat, that's why you need to carry a spare tire and jack in your car.  A tire burst will not always happen near a gas station or repair outlet but having an air pump will save you tons of trouble and buy you some time before getting your tire replaced.
Keeping these items in your trunk is a great way to stay ahead of the game. You will always be prepared as long as you've got these essentials!
https://www.mfasco.com/blog/health-topics/why-Is-a-first-aid-kit-important.html
https://www.thrillist.com/cars/15-things-you-should-always-have-in-your-trunk-safety-items-your-car-needs-to-have
https://www.outsideonline.com/2134786/5-car-accessories-should-live-your-trunk