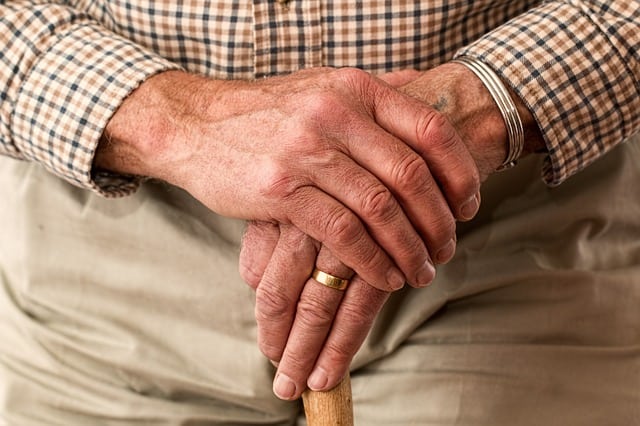 We know how important it is to you to purchase your prescription on time. And we know that it can be difficult with the rising prices of prescriptions over the last decade but there is no reason to fret because there are several options for relief. Here, at LoanMart, we care about your wellbeing. We've tried to gather up a few different budgeting ideas, earning options, and other suggestions for how to purchase your needed prescriptions on time so you don't have to put up with any difficult discontinuation symptoms.
Some ideas you might consider include the following:
Go to a low-income clinic
Use GoodRX.com
Apply for Medicaid
Earn more money
Borrow money
If you decide to get a loan, you might consider getting an auto title loan from LoanMart. We may be able to get you a secured loan quickly and easily using the title of your car, and you can use those emergency funds to purchase those prescriptions you need1, 3. With LoanMart, you will receive unparalleled customer service because we understand how stressful in can be struggling with your finances. We are here to help.
It's best to research all your options carefully before making a decision, so we have put together some basic ways to purchase your prescriptions when your budget is tight.
Go to a Low-Income Clinic
Perhaps one of the reasons you feel you cannot purchase your prescriptions is because you don't have insurance or enough for the co-pay to go see a doctor, to get the prescriptions written up. Some prescriptions, especially of highly regulated medications, cannot simply be refilled, you need to see a doctor or a psychiatrist to get a new write-up altogether. This can be very frustrating when you don't have insurance or have a pricey co-pay.
Thankfully, there is another option. Most large cities in the United States have low-income clinics which feature sliding scales if you don't use insurance for an appointment with a doctor. All you have to do is bring in your last paystub and sometimes they will charge you as little at twenty-five dollars to see a general practitioner ("GP"). That GP you see should be able to write up the prescriptions you need.
Use GoodRX.com
If you go the low-income clinic route to get the prescription write-ups, then using GoodRX.com afterwards is great option to get those prescriptions filled for a significantly cheaper cost with or without insurance. The website is simple to use and provides amazing discounts and coupons on common medications, both brand and generic, for those who don't have insurance or don't wish to use their insurance because of their co-pay.
Just find your medication, pick your pharmacy, and print your coupon to save up to 80% on your prescriptions. GoodRX.com can mean the difference in your health and wellness so be sure to try it out.
Apply for Medicaid
If you qualified for the low-income clinic, then you should perhaps consider applying for Medicaid or Medicare in your state. Even though qualification and benefits tend to differ state by state, it can make a huge difference in the average American's physical and mental health. You can apply over the phone or online, depending on what's easier and preferable for you. If you qualify, your prescription prices are sure to drop significantly. Most likely you'll only need to pay a few dollars for each prescription.
Even if you don't believe you'd qualify for Medicaid or you had never considered it before, at least apply to see as it can't hurt to try. It could make purchasing all your prescriptions significantly easier.
Earn More Money
If the previous options don't apply to your situation there are still ways to afford the prescriptions that you need. Here are few more ideas to make sure you have enough extra money consistently each month to purchase your prescriptions:
Get a part time job on the side to make more money. There are plenty of great jobs you can get for nights and weekends. Become a bartender and save your tips. Drive for Uber or Lyft. Get some dog-walking gigs from Wag or Rover. Keep all the extra money you make in a separate account, so you only use it for your medication costs.

Ask your current boss for overtime or ask for a raise. Explaining your situation to your boss could encourage him or her to change protocol and give you extra hours. And if you've been working at the same place for a while, it might be about time you received a raise for all your hard work.

Change your spending habits and follow a stricter budget. Instead of going to Starbucks every day, make coffee at home and reallocate that money to your savings account. Instead of eating out for lunch every day, pack your lunch and put that cash in a jar on your desk. Temporarily cancel some of your subscriptions for a few months. A bunch of small changes like that can make a huge difference in how much money you have available to purchase your prescriptions.
Borrow Some Money
You can also decide to borrow money to purchase your prescriptions. You could explain your situation to family members or friends who would be sure to help you out during this difficult time. They care about you and want you to have the medications you need in order to stay healthy. However, we understand if you don't want to ask for a loan from your friends or family as it can sometimes add tension to the relationship.
Finally, you could choose to get an auto title loan through LoanMart1. This option could be perfect for you if you have a qualifying title in your name for the vehicle. You could get emergency funding to purchase your prescription quickly, sometimes as fast as the next business day, because the loan is secured using the title of your car1, 3. But, don't be concerned, you can still drive your car as normal throughout the life of the loan, just make sure to keep up with your monthly payments.
If you think a title loan may be right for you then apply today to see if you qualify! LoanMart could provide you with the funding necessary for you to purchase your prescription as soon as the very next business day1, 3.