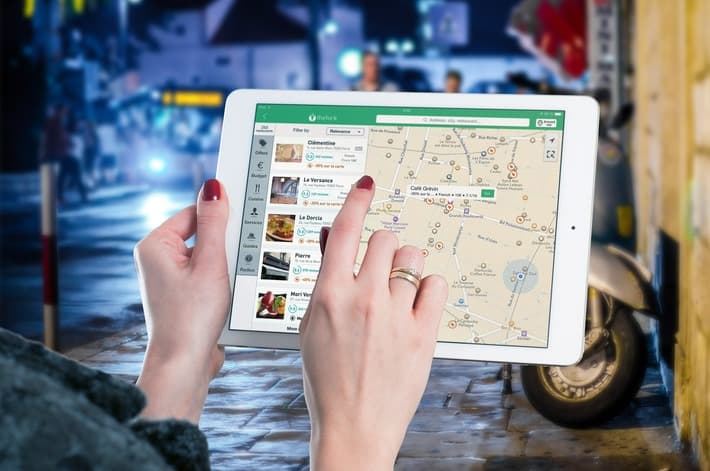 When you are planning for "the road trip" of the summer, there's a lot of things to keep track of like—
Booking Hotels
Road trip route
Food
Thankfully, planning a road trip can be made simple and organized with the travel apps you can download on your smartphone. But which ones are the top travel apps for your next road trip?
Top Travel Apps for the plan
For the actual planning of a road trip, you need to ensure each point to rest and each destination stop is organized. The top travel apps for the best road trip organizers are between Tripit and Yelp.
With Tripit, you get your entire plan in a snazzy looking master itinerary that includes stops at hotels you booked, as well as travel distance from each location. This is essential if you want to budget out for gas and lists out where you ought to be next on the road trip.
Yelp on the other hand is part of the food plan during the road trip. Yelp has a large expansive look at restaurants and local eateries that would be harder to find in places like Google Maps, especially if the local business isn't registered by Google.
It's also a community-based app that gives personal feed back from other food aficionados, which makes the right plans of dining on the road trip. With these top travel apps in what you're expecting on the road trip ahead, check out these next apps that will map out your journey.
Top Travel Apps for the ride
When you get done planning every stop and lunch break, you need to plan out the most convenient route for your road trip adventure. Well look no further than the top travel apps in the driving route planner category: Waze and Roadtrippers.
Starting with Waze, available on android and iOS, it is the perfect driving route planner for those looking to get the fastest and efficient path without any real slow-down on your route. By letting the user community to decide which routes are the best to take on the driving route planner, live reports and updates on collisions, police radar and traffic jams help you safely avoid those routes in favor of arriving on time.
Another bonus that Waze manages to have as a driving route planner is showing you where the cheapest gas prices are, as gathered by the community. All in all, Waze works to save time as a driving route planner, while also saving you money on your road trip.
Roadtrippers considers itself the only map built for road trip travelers. You can find hundreds of locations through the driving route planner, but the best part comes from it's familiar community user interaction. After you've outlined your road trip plan, you can share it with your travel buddies and get suggestions or advice of other possible stops.
Say goodbye to Google Maps when it comes to your road trip, as these top travel apps for mapping your road trip will make the drive a lot more fun. Moving over to the final important planning in a trip: booking hotels.
Top Travel Apps for the rooms
When it comes to booking hotels, there are hundreds of competitors looking to make hotel searching fast and easy for the road trip. Let's narrow it down to three of the top travel apps when it comes to booking hotels: Priceline, Hotel Tonight, and Hotels.
Priceline is all about getting the best deals in booking hotels that you can possibly get. Booking hotels can also accrue deals that are even available exclusively from the app, so you can keep a steady budget for the other investments on your road trip.
In the Hotel Tonight app, booking hotels becomes convenient for when you need to make an unplanned pit-stop or emergency rest on your road trip. Deals go live each day at noon, with over thousands of hotels to choose. Booking hotels in this top travel app is a great last resort and could certainly save time from minor inconveniences that come in a road trip.
The Hotels app from Hotels.com is considered one of the largest search engines when it comes to booking hotels. With access to over thousands of hotels, they have similar perks offered by other hotel booking apps, including their "collect 10 nights get one free" feature.
Whether last-minute hotel booking or multiple night stays, these top travel apps for booking hotels are sure to make your road trip a less tiring experience.
For the road trip to remember. . .
The road trip you might be undergoing could be long and taxing, but these top travel apps are the best that you can ask for when it comes to making a memorable summer adventure. Be sure to check out more recent apps that could be useful for the road trip as well.