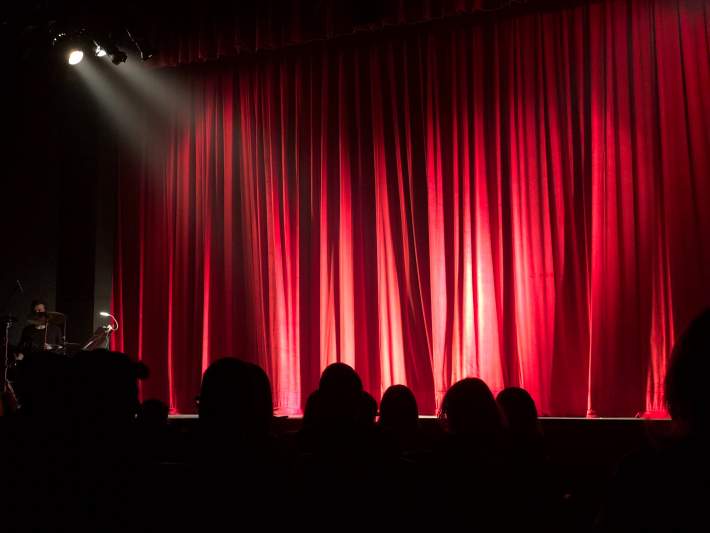 If you're planning a visit to Los Angeles, one of the experiences you should include is trying to be a contestant on a game show, or even being a guest in the audience! Game shows are a unique experience that everyone should try to attend.
Here are some ways to be a contestant or guest on these TV game shows:
Ellen's Game of Games
The Wall
Jeopardy!
Wheel of Fortune
The Price is Right
Most game shows require requests for auditions and tickets in advance, so make sure you prepare and plan. Also, some game shows may or may not have tickets available for the current season, so you might have to wait until filming for the next season begins.
Ellen's Game of Games
Based off of many games that Ellen DeGeneres features on her afternoon television show, her newest TV show is actually a series of games that aired January 2018. Through these games, you have to maneuver obstacles, answer questions on a time crunch, and face gigantic plunges in the air and down below. Some of the games featured are:
Blindfolded Musical Chairs
Dizzy Dash
Scary Go Round
There are 4 rounds of games played, and each winner of those rounds gets to advance to the Know or Go. The winner of the Know or Go gets to advance onto the game known as Hot Hands, where he/she gets to guess as many answers as they can before the time is up, winning up to $100,000.
How to Get on The Show
How do you get on the Game of Games? Well, it's not as simple as they make it seem on the show that they pick someone at random. You actually have to fill out a form ahead of time through Ellen's webpage. They request you mention:
What makes you unique?
What are your favorite games?
Who would you choose to be on your "Say Whaaat" team
What would you do with the $100,000 cash prize?
The Wall
From LeBron James, The Wall is a fast and simple game that leaves $12 million on the line every night, and up to $3 million on just one drop. The Wall stands an intimidating four-stories high. It offers a pair of teammates cash prizes for answering questions.
When you get a question right, a green ball falls into a slot where it adds value to your total. If you get the question wrong, a red ball falls to deduct value from your total amount. Through the game, the stakes get higher once one of the teammates is put into the isolation room to answer alone.
How to Get on The Show
The Wall requests that you send them an application, as well as photos of you and your team member. You also have to send a 30-45 second video of you and your partner. In your video, they suggest you:
Keep the introduction quick and energetic (smiles!)
Include your names, occupations, and your relationship with each other
What you think of the game?
What would be your strategy?
Who would stay on stage, and who would go to the isolation?
How much risk do you think you'd take? Would you double or triple?
Jeopardy!
The classic and well-known game is still going strong! For those who may be unfamiliar, during Jeopardy!, the answers are given to the players. Then, the players have to give the questions as their answers. There are 3 contestants that compete in 6 categories, with 3 rounds total. In final Jeopardy!, the contestants name their own jackpot and are eliminated once they hit zero.
How to Get on The Show
Want to be a contestant on this famous show? There are three steps to play on Jeopardy!:
Register – Register on their site to take the practice, online test.
Prepare – Make sure you watch the show and visit the "Prep Center" on their site to practice your skills.
Take Test – Take the test they offer, and you could be invited to an audition!
Want to just watch the show? You can see a live taping of the show by submitting a request form with your select show, how many seats you need, and your information.
Wheel of Fortune
The Wheel of Fortune is still around and just as great as ever! In this game, you guess words or phrases hangman style, guessing letter by letter until you're ready to solve it. Before each turn, you get to spin the wheel which lands on money, prizes, or bankruptcy. Through the money you gain, you'll be able to buy vowels to help spell the word.
How to Get on The Show
Wheel of Fortune invites adults, teenagers, college students, or members of the Armed Forces to come and play on their show! Like other game shows, they request you send in a video with your application and smile, speak up, and have fun!
If you just want to watch the Wheel of Fortune in real life, just fill out the request form with the number of seats you'll need, your information, and which show time will work best for you. The best part? No purchase necessary!
The Price is Right
In the Price is Right, you'll play a number of games and contests all with the same challenge: guess the prices of common retail items. After the preliminary round, the two highest winners will join the host and advance for prices like cars and rooms of furniture.
How to Get on The Show
In order to be on the show, you have to register with them on their website, creating an account. You can find it on their homepage at the very top menu/banner.
To watch the show, they offer many options for tickets from general, priority, and a waitlist. They have tickets available 6 weeks in advance You just click the day that works best for you, submit the number of tickets you want and your information.
Win Big Money with LoanMart!
If you're trying to win some extra cash, or you need help paying for your personal expenses for your trip, LoanMart could help you cover those costs with auto title loans near you1! We use the collateral of your vehicle as well as your ability to pay back the loan to determine how much money you may be able to qualify for. You could receive up to $30,000 from LoanMart by using the equity value of your car1.
Contact us with any questions at 1-855-422-7412, or get started with your application today!