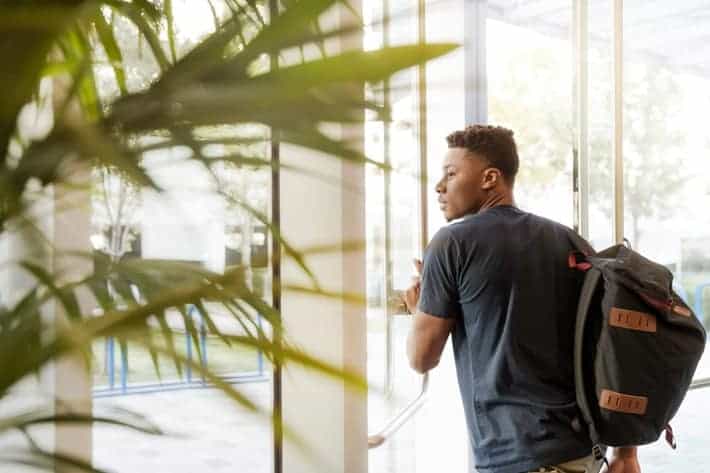 If you find yourself furloughed, either expectedly or unexpectedly, you may be wondering what you can do to make sure all your expenses are covered. There are a number of different strategies you can employ, depending on if you have a long furlough, a reoccurring one, or something in between.
Title loans may be a great way of getting the emergency cash you need after a furlough. What are title loans? Here at LoanMart we have years of experience with title loans and may get you the best deal on title loans that can help you1. But before you decide what you are going to do to help make ends meet, you should be aware of some things you shouldn't do.
What should I avoid doing during a furlough?
Use credit cards to supplement your income – Because you are already making less, they will be harder to pay off.
Quit your job – You may find yourself in a worse position if you don't find another one quickly.
How can I make extra money during a furlough?
There a number of things you can do during a furlough to make extra money. Depending on the specific conditions of your furlough, you'll have to pick the option or options that work best for you:
Plan ahead by making a furlough fund – Make a savings account that you can use specifically in the case of unpaid leave or a furlough.
Borrow from friends and family – Depending on the circumstances, they may be able to give you a loan at little or no interest. Be sure you have a strategy for paying them back though, otherwise it could damage your relationship.
Get a part-time job – If you get a part-time job that runs ten hours a week and pays $10 an hour, that's about $7 after tax, which is almost $300 a month. It may not make up for all the income you're losing, but it will at least help a little.
Cancel any streaming services or other memberships you have – Depending on how many you have, you might save $25 or $50 a month, which often covers other essential bills, like utilities.
Cut back on eating out – Do you get coffee out or buy food from restaurants for lunch? You can save quite a bit of money by making your coffee at home and packing a lunch, even more if you take leftovers.
Sell things you don't use anymore – If you are like most people, you have things around your house that you just don't need anymore. Consider selling them on Ebay or Craigslist. After all, one person's trash is another person's treasure. You never know what people are willing to pay for.
Start a side business – You can use your extra time off to start doing something like monetizing your passion. If you like to write, become a freelance writer. If it goes well, maybe you'll be able to transition to doing it full-time and quit your other job.
Call your creditors – You may be able to get some to defer payments until your furlough is over.
Call your credit card and internet company – If you ask, they may be willing to reduce your interest rate or monthly payment, freeing up money for other expenses.
See if you are eligible for unemployment – Depending on the state, you may be eligible for unemployment due to a significant furlough.
Sell blood plasma – It may seem like a strange way to make money, but you can earn up to $40 per donation. There are a few restrictions you should be aware of, as well as some other details you need to know about. You can find out what you need to know here.
Become a tester – By joining websites such as UserTesting you can get paid to test things like apps or fillable forms. All you need to do is fill them out on your computer. Note that to participate with some services, you'll need a webcam.
Drive for a rideshare company – If you have a car, Lyft and Uber are always looking for new drivers. You might be able to get a signing bonus. Or, if you have a friend who already drives for one company, they might be willing to split any referral bonus they receive for recruiting a new driver.
Become a dogwalker – Either freelance or through one of the many dog walking companies that have sprung up. It's a great way to make money on the side, especially if you are available at times of the day when people are unable to take their dogs out.
Sell unwanted gift cards – If you got a gift card from work or a well-meaning relative, you can turn it into cash with websites like Raise. They are a gift card marketplace where you can set your own prices.
Get rid of your landline and cable – Do you really need either of these? If you are like most people, you are watching more and more of your TV online and using your landline less and less.
A furlough can be stressful. It can leave you wondering how you'll pay your bills. Now that you've seen some of the options available to you during a furlough, you can determine what the best way for you to survive your unpaid leave is.
When in need of additional funding to survive a furlough, title loans may be a favorable option. Car title loans from LoanMart can be a great way to get essential funding without all the hassles that can come with traditional lenders.
One of the best things about car title loans from LoanMart is that they may be fast and efficient1. You could even receive your car title loan funding as soon as the next business day3!
Check out our application and see how you can use emergency money from a title loan to pay for furlough survival!