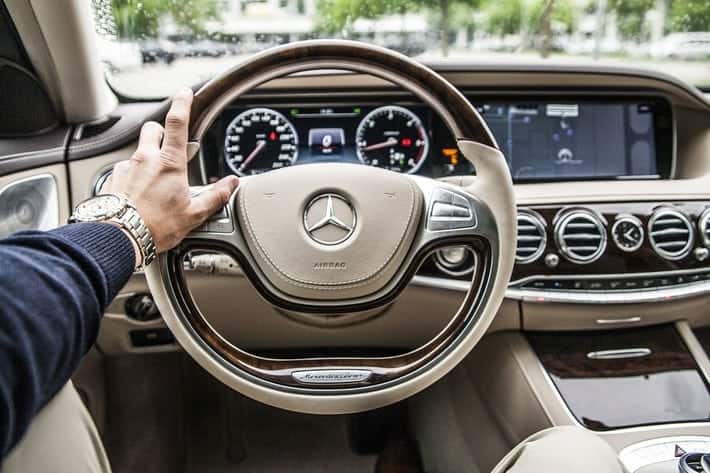 Whether its auto title loans or auto equity loans, we at LoanMart know you want your luxury cars to net up as much as you can from a loan, especially if you want the best rate. But one thing to keep in mind is the value of your luxury cars.
Sure, there are ways to get the best care for your luxury cars, but what you need to know right away is what the estimated value of your luxury cars are. There are many ways to look them up, here are just a few to keep in mind to get the highest value and best deal on auto equity loans and title loans from a place like LoanMart1.
Online pricing at KBB: The Kelly Blue Book is a trusted resource in car pricing and other information about luxury cars. Pricing estimation and values are detailed for any luxury cars you may own.
Car appraisal online: Places like Edmunds can help appraise your car for free or a price, dependent on their quality in checking the estimated value of your luxury cars. By filling out information on your luxury cars, they can give you an estimate price that will determine how much you may get out of auto equity loans or auto title loans.
Car appraisal at dealership: You could even go to your dealership and ask if you can have a current appraisal on your luxury car to estimate its value for auto title loans or equity loans.
What Hurts the Value of Your Luxury Cars?
In almost all cases, a car, especially a luxury car, depreciates the minute you drive off the dealership lot. Even if you take good care of it, the value of your luxury car will most likely still go down gradually over time, but a car's resale value can drop even faster if you don't take care of the car.
David Wurster, president of Vincentric, a company that provides car-valuation data, shared things that especially hurt a car's resale value:
Excessive damage can be either mechanical or cosmetic. If a buyer would have to fix the damage, it's considered excessive.
High mileage is a huge factor that hurts resale value. Owners of luxury cars should be wary if the mileage is extremely high for any affordable luxury cars they happen to find at dealerships. It may hint at an underlying problem with the car. Determining the typical mileage for a car you're considering could also help you avoid unexpected maintenance in the future.
A history of problems or damage is an important determining factor, too. Recurring problems are always a red flag, and so is accident damage. The last thing you want to do is spend more on repairs for luxury cars that only give you mere pennies back in auto equity loans.
A car that's in poor condition will have a lower value overall. If it's in rough cosmetic or mechanical shape and needs to be reconditioned but hasn't been, that extra cost has just been passed to the next owner.
Even though your car's resale value is determined by some factors that are out of your control, there are other ones you may be able to influence. Simple auto care and repair for your luxury cars is essential to keep and maintain them for years. Simple things like trying to keep your luxury car in a garage or giving it a good clean a few times each month are also just as essential in keeping its value up.
Once you get the estimated value and have maintained your luxury car, then you'll have a rough idea what you may get from auto title loans or auto equity loans here at LoanMart1. We not only provide quality in our loans, but we treat you like you're the boss of your loan payments and what you do with your loan. Whether it's paying for an exotic trip or an investment of a lifetime, we suggest you try LoanMart Platinum.
LoanMart Platinum Provides Supreme Service on Valuable Luxury Cars!
LoanMart Platinum Preferred Loans (Auto Equity Loans) the latest membership that works for the luxury car collector, luxury car owner or other individuals who love luxury cars as much as we do. We may give you the auto equity loan you need to get the most value out of your luxury cars, along with these perks:
Priority Phone Number- This comes with direct access to LoanMart management.
Platinum service – Cut the line over standard LoanMart customers.
Special funding privileges- Private and discrete funding through MoneyGram or FedEx.
Discrete- Call back number with no title loan branded caller ID.
Privacy with your references- LoanMart does not call unless you default on payments.
Document Removal – Outside of the restrictions from the law, where applicable, your information is removed from our database, after a preset amount of time.
Confidential Mail – Our platinum preferred mail does not have title loans or auto equity loans with branding.
With our years of expertise in title loans and auto equity loans, we treat our platinum members like a CEO. LoanMart wants to help you turn your best luxury cars into cash for other investments, especially if you provide your cars with the best auto care.