Why Do People Use an Insurance Broker?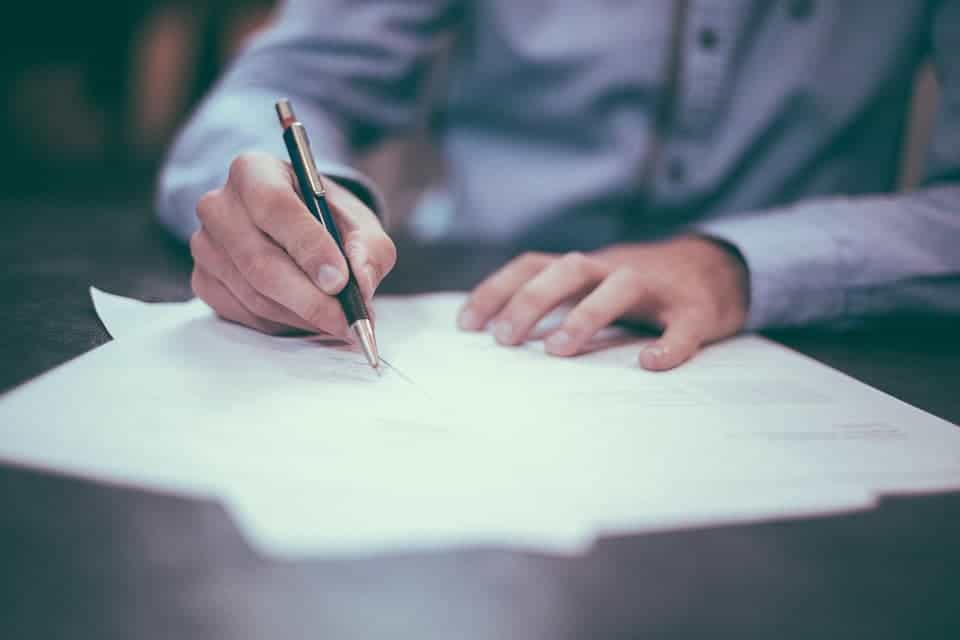 When it comes to getting insured, most people know they can go to an insurance agent. An insurance agent is someone who works for a single insurance company and acts as the middleman between that insurance company and the customer. On the other hand, an insurance broker is someone who assists individuals find insurance by scouring multiple policies from various insurance companies. In addition, an insurance broker will help answer questions regarding polices and claims, offer advice about risks and investments, and answer any and all financial questions. There are many reasons why people decide to use an insurance broker, and it may be helpful to know more about them before thinking about enlisting the help of an insurance broker yourself.
Insurance Brokers Give Customers a Variety of Insurance Options
When a person is looking for insurance, and goes to a broker, the broker will provide them with several options. The insurance broker will help the customer make an informed decision on an insurance policy by assessing the amount of risk or liability an individual, a family, a business, a home, or an organization may have.
To figure out what policy works best for a customer, the broker will ask about: the type(s) of insurance the customer is looking for, how much they want to pay each month, and the amount of coverage they would like to get. Going to a broker gives a person several options they can pick and choose from. Although a single insurance company may offer variety, they usually cannot match the amount of diversity that an insurance broker could offer. Oftentimes, variety means receiving a better price than going to a single insurance lender.
Most insurance brokers work independently—although there may be some exceptions. This means when a person is looking for insurance through a broker, they get a person who is working primarily for them. This ensures an unbiased recommendation process and that the customer's needs are prioritized. For many, this is a refreshing take on the process of acquiring insurance. The difference in the experience with an insurance broker is the welcomed absence of sales pitches from agents—which accompany many insurance establishments.
Insurance Brokers Can Make Understanding Insurance Policies Easier
Insurance policies can be difficult to understand or time consuming to read and comprehend. An insurance broker can be the one to "translate" the details of an insurance policy so the customer doesn't have to. This can save a person valuable time and eliminate the hassle of doing additional work. Additionally, going to a broker ensures that a customer knows everything about their insurance policy—everything from the larger information to the fine print.
Insurance Brokers Can Help with Insurance Claims
When it does come time to use insurance and make a claim, a broker can help with:
Filing the Claim: Insurance brokers can actually file the claim for the customer and meet up with insurance companies at a service center. This saves customers from the tedious process of filing an insurance claim themselves.
Advice About the Claim: Brokers can help their clients navigate the process of claiming. They will give advice about: the amount of claims, the details, and how to get the most from a claim.
Assisting with a Filed Claim: When a person files an insurance claim, they may come across speedbumps with their insurance lender. A broker is there to smooth any issues, as they can communicate and solve problems with the insurance company on the customers behalf.
Insurance Brokers Can Help Their Customers Save Money
The bottom line is that people use insurance brokers to save money. From getting insured to claiming insurance, brokers are there to examine and advise customers so they receive the best offer. In addition to this, brokers also help negotiate insurance prices with lenders. With the right documentation and the right steps taken by the customer, brokers may be able to decrease both the deductible and monthly price of insurance. Think of brokers as financial advisors—but for the insurance world!
Insurance brokers exist to work individually with people who are looking to get insurance. Brokers operate by themselves and many people use them for their insurance needs. People choose brokers over insurance companies to find coverage that suits their needs best. A few reasons for working with a broker include: receiving a variety of insurance options without bias, important information is explained to them, and they receive the ability to save money. For these reasons, many people across the United States choose to pay a small fee for an insurance broker's services. Before choosing an insurance broker, it is important to do research to find one with the right qualifications.