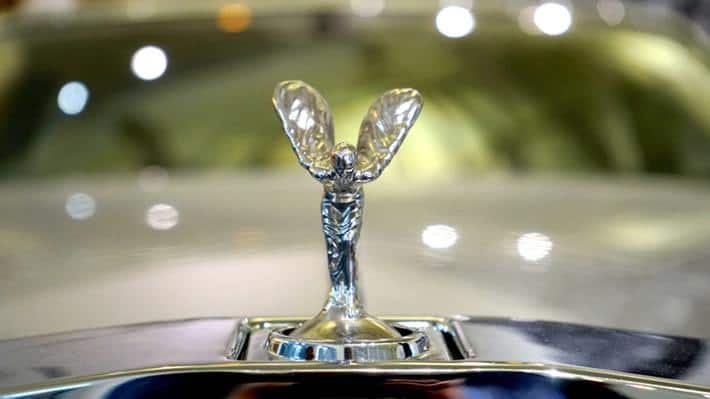 We've all wondered what being in the upper crust of high society is like. Servants and chauffeurs waiting on your every minute of every day, hand and foot, making sure that you're taken care of; sounds like the life. But alas, many of us cannot, as we're not born into that life of luxury or our lives took us down a different, apolitical path. What we can do, however, is to admire all their expensive assets in admiration and (sometimes) envy. With vehicles, it's no exception. Royal Family members, high-ranking public officials and politicians get to drive whatever they'd like, whenever they'd like—sometimes opting to take the easy route and be a passenger. Are you interested to see what some of the world leaders drive for pleasure or safety?
Renault 4 of his Holiness, Pope Francis
Though not a politician, Pope Francis is one of the most beloved figures in the world and the sovereign of the State of Vatican City. The head of the Catholic Church was given this white 1984 hatchback economy car with more than 150,000 miles on the odometer after rejecting many of the luxury vehicles of his predecessors, so that he could encourage frugality in not only Italy, but the world. For grandstand public appearances and safety purposes, he is still asked to ride in the 'Pope mobile', a bullet-proof and armored Mercedes-Benz.
Mercedes-Benz 600, the Royal Car of Muhammad VI, King of Morocco
Taking over the throne in 1999, King Mohammed VI of Morocco has his father and predecessor, King Hassan II to thank for his use of the always stylish and classic Mercedes-Benz 600. The high-end luxury sedan/limousine was produced between 1963 and 1981 and is one of the most popular cars among the upper class and politicians alike.
Toyota Century Royal, the Royal Car of Akihito, His Majesty the Emperor of Japan
The official state car of Emperor Akihito, the Toyota Century Royal G51 has had only four vehicles produced, three sedans and one hearse. The 4-door limousine is different from the regular version in that it has wool cloth upholstery, granite internal entry steps, and Japanese rice paper headlining for the passenger compartment. While the security measures are undisclosed for his Majesty's vehicles, one would assume it includes bullet-proof glass and armored plating, on top of the 5.0 L V12 engine.
Bentley State Limousine of Her Majesty, Queen Elizabeth II
Created by Bentley in honor of Her Majesty's Golden Jubilee, which marked the fiftieth year after her ascension to the throne, the State Limousine has been the official state car since 2002. Only two of the vehicles have been produced and each sport a twin-turbocharged 6.75 L V8 engines. Longer than a standard Bentley and featuring coach doors that open at about ninety degrees, the maroon vehicles have been converted to run on biofuel and are each valued at ten million GBP.
The Austin FX4 Black London Cab of George Tupou V, the King of Tonga
Though this great man is no longer with us, he will be remember as an eccentric reformer who relinquished much of his own power to that of his country's people. His vehicle will also be remembered for being abnormally ordinary, as he once said that the London Cab was the perfect size to comfortably get in and out of while wearing traditional military dress clothes of spurs and a sheath containing a sword.
The Stretched Volvo S80 of His Majesty, King Carl XVI Gustaf of Sweden
The second longest-reigning monarch in Sweden's rich history. King Gustaf's Volvo S80 is usually accompanied by a fleet of other vehicles within the royal "stable".  This version retains and enhances many of the safety features that standard models have, but is much longer and is in limousine form.
Modified Rolls-Royce Phantom IV of His Majesty, King Felipe VI of Spain
While the Spanish Royal Family uses a variety of different BMW and Mercedes-Benz models, it is said that a special order was placed right before the marriage of King Felipe (then Prince of Asturias) and Queen Letizia when a Phantom IV was to be rebuilt to include armored protection heavy-duty air conditioner, and a special armored bubble to protect the rear passengers. The Phantom IV is already one of the most exclusive Rolls-Royce models ever built at eighteen between 1950 and 1956, having mainly only been used by other royal families around the world.
The Lexus LS 600j L Landaulet of Albert II, Prince of Monaco
The reigning monarch of the Principality of Monaco is one of the wealthiest royals in the world, with his net worth and assets valued at just over one billion dollars. This definitely makes sense when his official state car became this one-off hybrid sedan, featuring a landaulet configuration body that differed greatly from the typical 4-door luxury sedan.
Rolls-Royse Silver Wraith of President Michael D. Higgins and Taoiseach Leo Varadkar
The official state car of the country of Ireland is one of the classiest and luxurious vehicles used by any politician or royalty. This 1947 landaulette is only used occasionally for presidential ceremonies and is nicknamed "DeV's car" because it was near and dear to the heart of former President Eamon de Valera. The 4-door saloon, full-size luxury car was produced from 1946 to 1958 and features a 4.3 L I6 engine—a classic, much like its cousin, the Phantom IV.
These are only a few of the most interesting and classy vehicles ever owned by royalty. While many of us can only imagine what it would be like to own one of these, let alone drive them. We can always look forward to the day we get our own dream car.