Do I Need a Job to Get a Title Loan in South Dakota?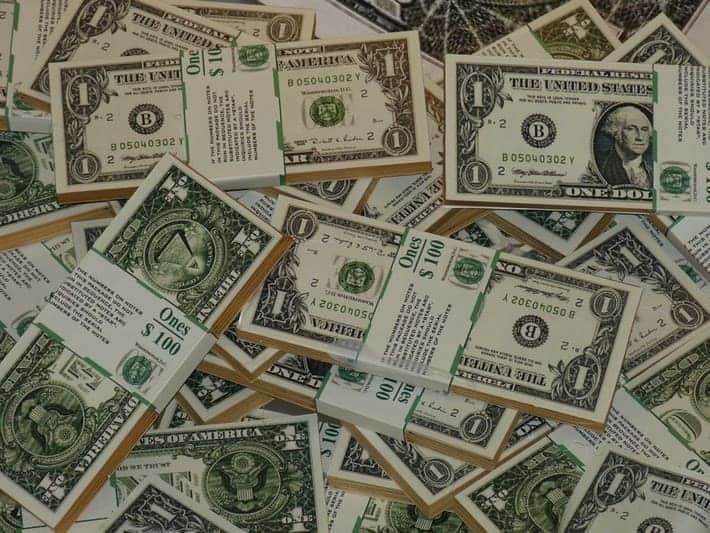 A title loan is a type of loan that can make the funding process both fast and easy. Many people look to these loans because they offer tons of flexibility with the lending process.
A title loan could still be available despite bad credit history and even unemployment. The great news for residents of South Dakota who are currently in between jobs and need extra funds, is that title loans are available in the state!
Here is more information on getting a title loan in South Dakota without a job, along with information on a unique kind of title loan known as a title loan serviced by LoanMart.
How Will the Title Loan Process in South Dakota Work if I Don't Have a Job?
At this point, you may be wondering how things will work with these loans if an applicant doesn't have a job, and that makes sense—as most lenders usually require some form of employment.
However with title loans, instead of focusing on a job, title loan lenders will look into an applicant's income.
Here are some alternative sources of income that are generally accepted by title loan lenders:
Alimony Payments
Social Security and Pensions
Rental Income
Disability Payments
And so, it becomes quite apparent that typically having a job is not a requirement to get a title loan. It may also be helpful to know that self-employment and contract work are also legitimate sources of income, which many title loan lenders in South Dakota will accept.
What Other Factors Will Title Loan Lenders in South Dakota Look at for Qualification?
Along with income, there are going to be a few other factors that title loan lenders in South Dakota will look at when qualifying an applicant for lending:
The Applicant's Income—As mentioned above, lenders will typically look at income rather than focusing on a person's employment status.
The Value of the Vehicle—The value of the vehicle will play a huge role with title loan lending in South Dakota. This is because a title loan uses the borrower's vehicle as security for the loan. The value of a vehicle will be based on the make, model, mileage, year, and overall condition.
The Applicant's Ability to Repay the Loan—To determine an applicant's ability to repay the loan, lenders will look at a few factors: income, expenses, and existing debt.
If Credit is Not a Factor with Title Loans, Will There Be a Credit Check at All?
Although credit will not usually play a huge factor with eligibility, some title loan lenders will check an applicant's credit. This is more to take a look at a person's ability to repay their loan.
With credit checks, there can be a soft or hard inquiry. When applying for funding, make sure you know which one and how frequently those are being conducted. Hard credit checks may impact credit each time they are conducted.
Why Consider a Title Loan Serviced by LoanMart For Funding in South Dakota?
A title loan serviced by LoanMart is a unique kind of title loan funding that is available for residents of South Dakota to inquire about! These loans come with the flexibility of regular title loans and a slew of additional benefits.
Here are a few benefits a borrower can look forward to with title loans serviced by LoanMart
Highly Competitive Interest Rates
Exceptional Customer Service
Flexibility Throughout the Process
No Hidden Fees
No Early Repayment Fees
The title loan process involves just a few easy steps:
Apply—The initial inquiry form can be found online and takes only a few minutes to complete. It will require just some basic information about you, your finances, and your vehicle.
Talk to a Loan Agent—Once the inquiry is submitted, a loan agent will contact you shortly to discuss eligibility. Once you are deemed eligible for a title loan, a contract will be made up that encompasses all the details, general terms, and repayment terms of the loan1.
Get Funding—All that will be left to do is to agree to the terms by signing the contract, and then funding can be available1!
In order to get a title loan in South Dakota, an applicant doesn't necessarily have to have a job because most lenders are more concerned with steady income. On top of income, a lender will look at the value of the vehicle and a person's ability to repay the loan. Another way that title loans offer unmatched flexibility!