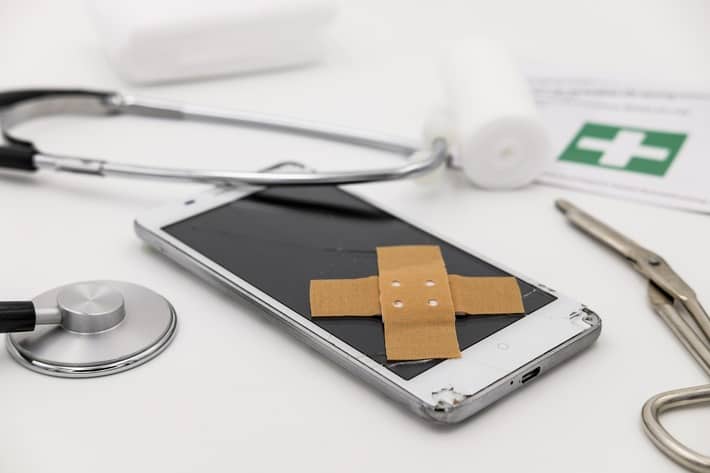 Do you need to purchase a phone but don't really have the funds to get one? Did you recently lose your phone or need to upgrade to a more reliable phone for work, or need to add a line for a family member? Not having the right phone, or money for a phone can lead to communication issues that could easily be avoided. If you need cash to buy a phone, you can take out a title loan and get the emergency cash you need to get your phone.  When you are shopping for a phone, there are certain things that you should consider to make sure you get the most for your needs.
Although there are several major phone companies to pick from, they each have their own advantages and disadvantages. However, there are three types of payment plans to keep in mind: Pay-as-you-go plans, Prepaid plans, Family plans.
Pay-as-you-go: When it comes to phone buying, if you're looking to purchase one in case of an emergency, a pay-as-you-go plan may be the perfect option. You're basically buying a bucket of minutes, and simply pay for the days that the phone was used. Most companies have options where you can either pay by the minute, or even get unlimited access for an entire day.
Prepaid plans: For those that don't like to be tied to a contract and set limits on phone conversations, especially if you have children added to your family plan, prepaid may be for you.
Family plans: For the latest smartphones, a postpaid family plan might be the way to go. These plans also come with the option of carrier-based parental controls, like location tracking and driving controls, which can be helpful to parents with older children. Not to mention other features such as content filtering, talk and texting caps and time-of-day restrictions for the younger kids.
There are also much cheaper plans to consider from the likes of companies such as Consumer Cellular, Republic and GreatCall that have similar payment plans at under $20 a month, but with limited texting, calling and data.
Phone buying always tend to boil down to the phone payment plan alone, so be sure to always check out the benefits and points that you feel you may be overcharged for. Consider the following:
How long am I usually talking on the phone?
How often do I text?
How often do I use apps?
How much internet do I use with my phone?
How much data do I need for things like photos?
Do I need specific features on my phone that my service can support?
When phone buying, consider how you can pay for it. Title loans can be one way because of how fast you can get emergency cash from them. Title loans from LoanMart are reliable and quick, so you may get your cash from title loans in as little as a day3, if you go with LoanMart1.
After comparing the numbers and crunching down exactly what you want from your service, you can now finally begin phone buying. Prefer to not leave the comfort of your home? Well that's exactly what online phone buying is all about!
How Online Phone Buying Works
Online phone buying has made things much simpler as opposed to spending an eternity in a retailer for hours. Like everything on the internet, online phone buying is typically user-friendly and walks you through everything that must be completed before your purchase.
There are a variety of ways your online phone buying spree will turn out:
Shipped: As simple as Amazon, the phone you pick will be brought to your home and either carry instructions on its activation or must be activated via a sales representative at your nearest location.
Store Pick-Up: The phone will ship to your nearest retailer for pick-up and will then be activated by a sales representative.
Another choice comes into play when it comes to how you are looking to pay for your phone: monthly or its full retail price?
Here are some important notes why paying full price may be a good choice:
You can now focus your time on the phone bill
You are not paying for both charges at once
If you have the money saved up, why not?
But, there's another way to pay for the full retail price for the phone you want using the expertise of online phone buying: look for the deals.
Most phone companies love to put deals on older phones, with their more "shiny" upgrades starting at almost $900.
Although this all comes to personal preference, a phone from last year is an acceptable purchase, especially if you're looking to save up later down the line.
But wait, there's another way. Online phone buying doesn't have to be from the service provider, places like Amazon can also be a more comfortable option.
When online phone buying, there's also a few things to keep in mind:
Be sure it works for your service: Always read up on the descriptions to ensure that the phone you are purchasing is supported by your network.
Prime users rejoice: Prime Exclusive Phones should be taken advantage of, especially since they tend to be the latest phones at lower prices.
Always full-price: One advantage with online phone buying with your service provider is having the choice of creating a monthly payment plan for the phone. On Amazon, you only have the option to pay full price for the phone, so choose wisely.
How to Pay for a Phone
You have the phone, you have the plan, and now comes the first bill.
Phone buying has changed in the last decade and getting the bill through the mailbox is a thing of the past.
Depending on your service provider, here are just some of the new, innovative ways you can pay your phone bill that's not snail mail.
Over the phone: Most providers offer over the phone payments via messaging or talking with a customer service representative.
Via app: With the app of your service provider, it almost feel's like a game that saves on paper bills. Not to mention that some providers allow you to change and adjust your payment plans as you see fit.
Online: Either email or through your retailer's website, you can pull up all the information of your phone bill, usage, and check out which users are using the most data through online payments.
Phone buying has only been made easier with the idea of online phone buying and service provider options, but knowing which plan fits for you could mean the difference between picking the cheapest or most expensive phone and phone payment plan.
When in need of additional funding to pay a phone, title loans may be a favorable option. Car title loans from LoanMart may be a great way to get essential funding without all the hassles that can come with traditional lenders.
One of the best things about car title loans from LoanMart is that they can be fast and efficient. You could even receive your car title loan funding as soon as the next business day3!
Check out our application and see how you can use emergency money from a title loan to pay for a phone!