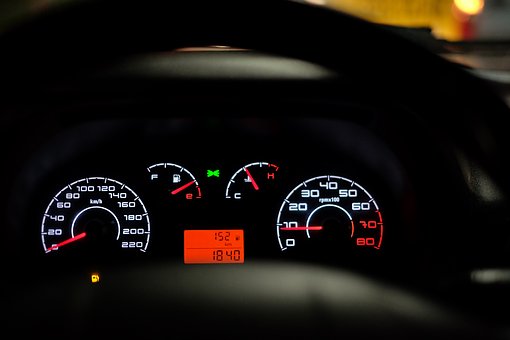 Sometimes an unexpected bill or expense can pop up as a result of a hospital bill, costs from a funeral, travelling to and from a wedding, repairing a vehicle, or any other number of things. Sometimes these need to be paid sooner, rather than later and the funds to do so might not be present. Luckily for South Carolina residents, LoanMart may be able to provide them with same-day lending1, 3.
Where to Get Same-Day Lending in South Carolina
LoanMart prides itself in being one of the best car title loan lenders in the nation. Not only that, but we can get people their loan money in as quickly as the same day that they apply3. Though LoanMart has no participating stores in South Carolina, we are still able to do most everything online and over the phone.
Getting a Car Title Loan with LoanMart
When going through the process of determining what a potential borrower's approval status may be, LoanMart will require that they provide the following documentation:
A qualifying car title that is made out in the applying borrower's name

A government-issued photo ID such as the customer's state ID or driver's license

Proof of residence (a recent piece of mail such as a utility bill is ok)

Proof of Income (documents such as a paycheck stub, bank statements, or invoices) which will prove to LoanMart the potential borrower's ability to repay the loan we may provide them with

Several photos of the vehicle being used as collateral
If a customer presents us with all of these documents, we might be able to grant approval status for a car title loan1.
There is No Waiting or Hassle
To make everything easier and more convenient for our valued customers, we have gone through and made the LoanMart car title loan application form a great deal shorter and simpler. The one thing we want most of all is for the experience of all of our borrowers to involve as painless and easy as we can make it, so we made everything involved in the car title loan application process as straightforward as possible.
We completely get that it is mind numbing, pointless, and not very worthwhile to spend an indefinite number of hours going through some seemingly unending and overly-complex form. By heading over to our easy online form, the process can be started in just five minutes or less3.
Get the Ball Rolling
To begin the process of obtaining a LoanMart car title loan:
Give us the information we require online by doing 

this easy form

 on a PC, tablet or smartphone

Give us a call us at 

1-877-787-4923
Getting Us the Documents
If approval has been granted, we will need to have the documents mentioned above so that we can determine what the amount of the loan may be1. This can be done via:
Sending them via email to us at lmdocs@loanmart.com

Texting them to us at 1-818-521-2470
Approval Can Be Granted in Almost No Time at All
A lot of people who are applying for a car title loan do not have any time whatsoever to be waiting around for the money they need right now. At LoanMart, we do our absolute best to keep the car title loan acquisition process going fast and smooth. When getting a car title loan with LoanMart, getting approval and acquiring the money can all be done in as little as one business day1,3.
If approval for the applying borrower is granted, there are a number of easy methods to get the funds that LoanMart is providing. They include:
Electronically

With a check

Sometimes going to a money center and picking it up via MoneyGram
Repayment Does Not Have to Be a Nightmare
The need to acquire a car title loan should never be any reason to get all frazzled and stressed. At LoanMart, we want all of our customers to have each and every last one of their concerns and problems to be taken care of. We want them to be able to get back to experiencing their best life. We work side by side with all of our borrowers in order to create our easy repayment plans that fit into their budget and lifestyle with little to no problem1. Furthermore, we also work with each of our customers to figure out the amount of their monthly payment, interest rate, and the length of the loan's repayment period.