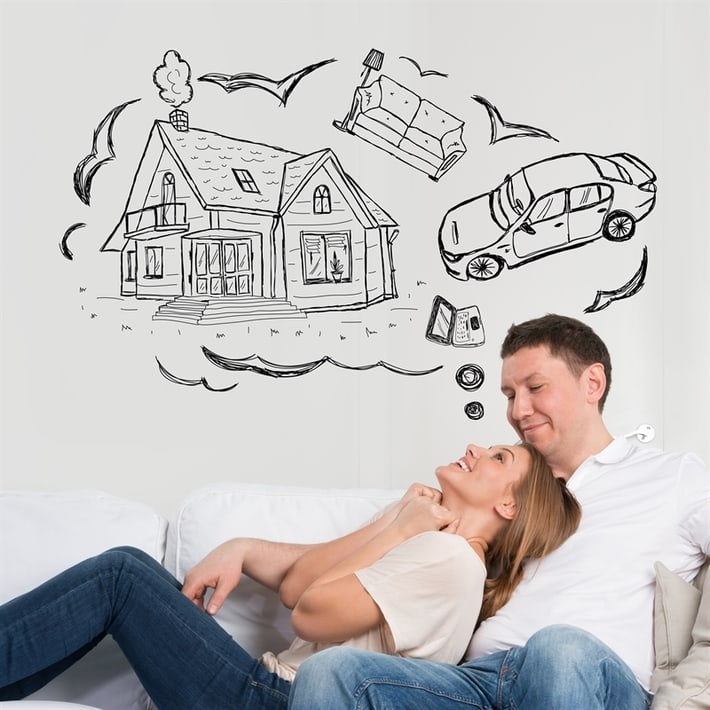 Every day can't be Treat Yourself Day, but with these helpful tips it doesn't have to be. Find out how you can live the good life without emptying your wallet
It was the NBC comedy series, Parks & Recreation, that brought us the wonderful concept of "Treat Yo Self." On the show, two characters, Donna (Retta) and Tom (Aziz Ansari) create a day dubbed, "Treat Yo Self Day," on October 13. According to Donna, this means buying "clothes, fragrances, massages, mimosas (and) fine leather goods."
Kind of like the adult version of "Hakuna Matata," "Treat Yo Self" means letting go of responsibility and making lavish purchases. While this obviously sounds like loads of fun, it isn't so practical for your wallet.
But you don't always have to be extravagant to properly "Treat Yo Self." Here are 3 ways to show yourself some love, without going broke.
Treat yourself to a day trip
A day trip is a great way to get a little vacation time without having to dip into your savings. Pack food with you and eliminate the need for dining in a tourist area, which can get expensive. You also don't have to worry about booking an overnight stay, because you'll be going home at the end of the day.
There are historical landmarks and beautiful nature scenes in all 50 states, you can probably take a fun day trip and not even have to leave yours. Try one of these awesome places to see throughout the United States:
Sedona in Arizona – Sedona is one of those places you can re-visit again and again and see something new every time.
Along with miles of hiking trails and sweeping views, Sedona is packed with treats like small streams you can ride like waterslides, mountains standing taller than 7,000 feet, and spiritual vortexes.
The Hollywood Sign in California –  The Hollywood sign, nestled in the heights of Mt. Lee, is not only the perfect spot for an epic selfie, but according to local folklore the sign is haunted.
In 1932, struggling actress Peg Entwistle climbed to the top of the letter "H" and took a swan dive to her death into the mountain. On several occasions people hiking the mountain have claimed a confrontation with an overwhelming smell of gardenias, (supposedly the scent of Entwistle's favorite perfume) and the sight of a woman in 1920's clothing walking around the sign. Do you think the ghost of Peg Entwistle haunts Mt. Lee? There is only one way to find out.
The Willis Tower in Illinois – Although its official name has been The Willis Tower since 2009, the 110-floor building on Wacker Drive will always be known as the Sears Tower in the heart of every Chicagoan.
The Skydeck on the 103rd floor of the building is an attraction for tourists and locals alike. On a clear day you can see a span of four states: Illinois, Indiana, Wisconsin, and Michigan. Because it is so tall, the tower is designed to sway up to 3 feet, the average sway is about 6 inches. Are you brave enough to stand on top of 103 floors of swinging building?
Skyslide Los Angeles –  You saw it on Chef Gordon Ramsey's Hell's Kitchen as an award for the men's team. 1000 feet in the air you slide OUTSIDE the building on a glass tube. The slide is 45 feet and it's outside the observation deck.
Tickets range from $25 to $48 depending if you want the observation AND the Skyslide. This unobstructed view is for the truly brave but you can also go to the open-air observation terraces. If you want a 360-degree view of downtown LA from the near top of the US Bank Tower then this is for you!
Carlsbad Caverns National Park in New Mexico – First used by American Indians twelve to fourteen thousand years ago, this limestone cavern has been around for about 250 to 280 million years.  It is now one of the most popularly visited sites in New Mexico.
The national park has around 120 known caves that you can navigate alone on an audio tour or in a group with a guide. The caves are filled with history like ancient cave drawings and cooking sites, and signs of European exploration and settlement. This mostly underground park is the perfect spot for exploring another place and time, while staying within your budget.
Arches National Park in Utah – Home to more than 2000 stone arches, Arches National Park is known for its amazing Delicate Arch that juts from the ground like a lucky horseshoe and beautifully frames the surrounding mountains of the park.
The park is also an ancient historical site. The famous Courthouse Wash Panel is evidence that American Indians once inhabited the land that is now Arches National Park. Before it was defaced in 1980, the Courthouse Wash Panel featured a colorful cave drawing. After it was defaced, evidence of older pictographs were discovered underneath the top visible drawing during the cleaning process. Although the original color is forever destroyed, the misfortune revealed the presence of even older Native American in the area!
Forest Park in Missouri – Standing on the same grounds as the 1904 World Fair, this park in the heart of St. Louis is still has some of the same buildings that were at the fair. One of those buildings, the fair's Palace of Fine Art is now known as the Saint Louis Arts Museum.
Along with the historical and cultural attractions of the park, you can also find the St. Louis zoo in this area, which has free entrance year-round.
Which one of these fascinating locations is closest to you?
Get a treat that will last
Massages and mimosas are both luxurious ways to relax, but once you use them they're gone. Get a gift that keeps on giving, like a home improvement, so you can live the good life always.
Revamp your bathroom with a new curtain, rugs, and sink ware. The room will have a fresh feel and you didn't have to remodel a thing. Take a bath in your new room and revel in your makeover.
Make a wish list of things you would use every day if you had them, but just can't afford at the moment. Save this list for a Treat-Yourself-Day of your own. When you have the money, instead of buying some "fine leather goods" on an impulse, pick something from your list and make the purchase. With a new espresso maker, car gadget, or beauty tool you can enjoy your splurge all the time.
Do something you will remember with people you love
Memories last forever, even if they don't come for free. Get together with a group of friends and do something outside of your norm. Go to a concert, see a play, eat at a funky restaurant, do something fun with people you care about for an experience you all will remember.
Stay local to keep things economical. Check out a nearby performance or art exhibit, the artists in your area will appreciate you bigtime.
Take an art class together. Not only will you have the goofy memories of trying to watch your best friend paint something, you will have your own hilarious work of art to ponder for years to come.
If you really feel like spreading the love, have a go at treating others. Take your bestie out to dinner or get your siblings together and take a picture for mom. Sometimes it feels best when we make others happy.
While every day can't be Treat Yo Self day, we certainly can prepare for it always. Break out your piggy bank and contribute to your special fund whenever you can. You can have more fun with your money when it doesn't put a huge strain on your budget. Stay organized, work hard, so you can play just as hard!