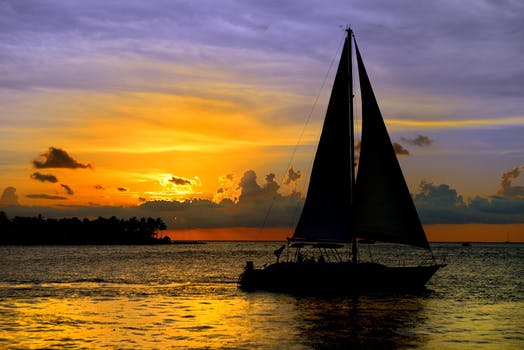 Who knew you didn't have to leave your home state to have a good time? Check out these 5 unique places near the San Diego area that you may have never heard of. It only takes a day to make a lifelong memory!
Who knew you didn't have to leave your home state to have a good time? There are places you didn't even know existed right in your backyard. Here are just a few of the things you can do without ever having to leave California:
Plant a crop
Drink in an authentic speakeasy
Ride a hidden swing
View the ocean from a boat with a glass bottom
Hike a mountain trail in the forest
Explore these hidden gems of San Diego for the day, and get the mini-vacation you need to get through the rest of the week.
The Stein Family Farm
The Stein Family Farm in National City has been around since 1900, and was the home of the Stein Family up until 1992.
Charles Stein purchased what is now the Stein Family Farm Museum after winning a lawsuit against the builders of the Otay Dam. During construction, Stein's farm was completely flooded, but he was only given a small amount of money as compensation. Stein thought this was an injustice to him as a farmer so he took the builders to court. Stein was granted $1,000, which he used to purchases more than 2 acres of land in National City surrounding his farm.
This land is where the Stein family would live for the next 92 years. In 1992, the Stein family was approached by a buyer, who wanted to tear down the structures of the Stein Family Farm and build an apartment complex in their place. When people in town heard about this change they started the "Save the Farm" campaign. In the end, the City of National City bought back the farm with the surrounding land and turned it into an authentic living museum.
Flash forward to today, where the Stein Family Farm is a place for adults, children, and anybody wanting a country getaway without having to leave the city too far behind. Visitors of the Farm are encouraged to get involved and get dirty: you can plant some crops, pet the farm animals, or take a tour of the century old barn. The Stein Family Farm is a great daytrip filled with activities and history that won't leave your wallet empty.
The Charles Kenneth
There were 13 unlucky years in American history when alcohol was deemed illegal. From 1920-1933 Prohibition was set in place as a means of bringing crime rates down. Ironically, this paved the way for one of the biggest illegal phenomenon's ever to hit the United States, the speakeasy.
The term "speakeasy" came from the bartenders' request to literally speak easy when in their secret saloon. Meaning, do not draw suspicion by looking nervous or talking quickly when ordering illegal alcohol. Amongst other precautions, speakeasies were usually located underground or in a hidden part of an established business, and there was typically a password needed to get in. It is said, that for every legal saloon that existed before Prohibition, at least a dozen speakeasies were set in place after Prohibition.
Take a trip back in time at The Charles Kenneth, a modern speakeasy in Carlsbad, California. Located behind a discreet door next to the dumpster of the Land & Water Company, The Charles Kenneth is an authentic Prohibition era bar. You even need a password to get in, and it changes daily. But unlike speakeasies back in the day, the password to The Charles Kenneth is posted on their Instagram page every day.
The Charles Kenneth maintains its 1920's vibe by enforcing a dress code: no baseball caps, no men's tank tops, no sandals, and no shorts. They also have House Rules, like gentlemen cannot approach a lady without an introduction from the Bartender, and no cell phone use.
But most of all, The Charles Kenneth's #1 rule is to keep your mind open to creativity and passion. Time travel to the roaring twenties for a night, and be back in reality before the sun comes up.
Secret Swings
Throughout the beaches of San Diego, there are hidden swings in places you may have walked right past! Spend the day exploring the beaches in your area and see if you can find any. Once you know they're there, they can be easier to spot.
Usually nestled in a beachside cliff, the location of these secret swings changes periodically. A popular and long-standing place for one of these secret swings is in La Jolla. To get to these swings, take Torrey Pines Road and turn left on La Jolla Shores Drive. Then take a left on Discovery Way and across the street there will be 3 metal poles. Past those poles and to the right are tree swings overlooking La Jolla.
These swings are sturdy, but not as sturdy as the ones at your local park. Try not to perform any crazy stunts or tricks with these swings as you may break them and ruin the experience for somebody else. There are usually no child-friendly seats on these swings either, keep that in mind if you are traveling with little ones.
The hidden swings were put there for more of a relaxing purpose: sit and gaze and the sparkling ocean, escape from your life for a little bit, or just let your mind wander. On a different note, these swings also make for some epic selfies.
Catalina Island
Just off the shores of San Diego, about a 60-minute ferry ride away, is Catalina Island. If you want to go to the Bahamas, but only have a day, try Catalina Island.
Start the day by taking a tour of the ocean wildlife in a boat with a glass bottom. From there you can snorkel, scuba dive, or simply take a swim in the deep blue. There are also other boating activities like stand-up paddle boarding, parasailing, and jet ski rentals.
If the hour-long ferry ride was enough boating for you, try the golf course, one of the many hiking trails, or perhaps even the Catalina Island art museum. If you're feeling adventurous try the ziplining and get a sweeping view of the mountains, trees, and tropical beauty that make up this amazing island.
If you are looking to extend your day trip into a weekend getaway, there are also numerous hotels around the island. Bonus, if it is your birthday, the ferry ride is for free!
Big Bear Lake
If you aren't feeling the beachy tropical vibe of Catalina Island, try roughing it in style at Big Bear Lake. Less than 3 hours away from downtown San Diego, Big Bear Lake is a place where you can get a mountain side retreat without being too far from the city.
Spend a day on the lake, or in the day-spa, whichever you prefer! At Big Bear Lake you can also kayak, fish, or hike through the crisp, fresh, mountain forests.  Whether you spend the day outside or inside, there is something for everybody at Big Bear Lake.
While there are also options to stay overnight, Big Bear Lake is the perfect distance away from San Diego to feel like you are traveling to the other side of the country without having to stray too far from your hometown. Which would you like better, the beaches of Catalina Island or the dense forests of Big Bear Lake?
We don't have to travel far to get away. Try these day trips from San Diego and get the relaxation of a vacation, in a fraction of the time.
http://thesteinfamilyfarm.org/history/history.html
http://theroaringtwentieshistory.blogspot.com/2010/06/prohibition-and-speakeasies.html
https://www.thecharleskenneth.com/how-to-get-in/
https://www.thecharleskenneth.com/rules/
https://www.theoutbound.com/san-diego/chillin/swing-on-the-la-jolla-tree-swings
https://www.catalinachamber.com/