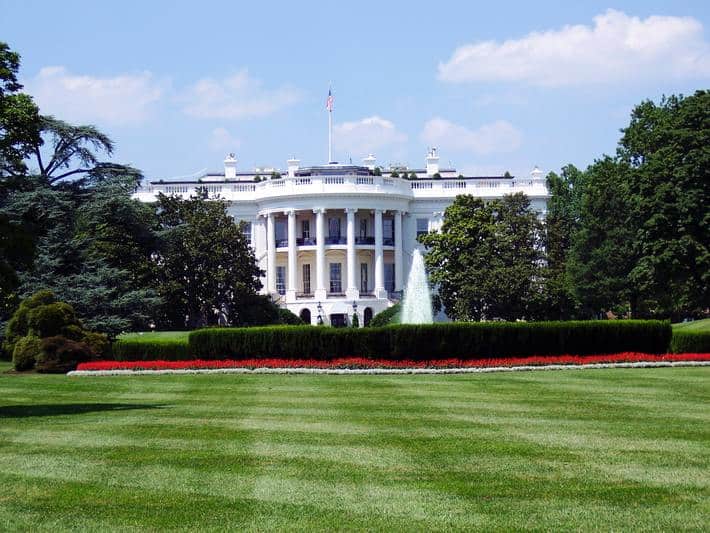 For over 100 years, Presidents have been riding around in their own vehicles, but most notably in the Presidential limousine or SUV surrounded by Secret Service. Presidential cars weren't always limousines! Some presidents enjoyed collecting, and there were different types of vehicles before the standard limousine design. Famous presidential cars are:
2009 Cadillac One "The Beast"
1983 Cadillac Fleetwood Brougham
1970/72 Lincoln Continental
1967 Ford Mustang Convertible
1961 Amphicar
1961 Ford Thunderbird Convertible
1961 Lincoln Continental SS-100-X
1952 US Army Jeep
1950 Lincoln Cosmopolitan
1950 Oldsmobile 98
1946 Ford Super Deluxe Tudor Sedan
1939 Lincoln K-series "Sunshine Special"
1939 Packard Twelve
1909 Baker Electric
1909 White Model M Steamer
2009 Cadillac One "The Beast"
Who: President Barack Obama
Based on the truck chassis from the GM lineup, this Cadillac DeVille limousine inspired wheels was made with heavy-duty tires and wheels. Not only that, but it was made with many lightweight materials like aluminum and titanium that made it more durable against threats. It was also rumored that it had been diesel-powered.
1983 Cadillac Fleetwood Brougham
Who: President Ronald Reagan
There were two of these models made: one for President Reagan and another for the Secret Service. They were built for maximum visibility of the President whilst still having maximum security. Upon retirement, one vehicle was given back to GM and the second is on display at the Reagan Presidential Library.
1970/72 Lincoln Continental
Who: Presidents Gerald Ford, Jimmy Carter, Ronald Reagan
This Presidential vehicle is most famous for being on TV during the assassination attempts for both President Ford and Reagan. While it was a 1972 model, it had 1970 serial numbers. It was the first limousine for the President that had a roof opening for waving at crowds.
1967 Ford Mustang Convertible
Who: President Bill Clinton
More of his own personal car, Clinton drove this car around and treated it like his prized possession up until his presidency. He even kept using it during his time as governor for Arkansas. Now, it is a piece for collecting as one of the most collected vehicles.
1961 Amphicar
Who: President Lyndon B Johnson
This car, another personally used presidential vehicle, was made between the years of 1961-1968 and had less than 4,000 made during its time. It's known for its amphibious qualities, being able to ride on land and float on water. Johnson's still resides on his ranch in Texas today.
1961 Ford Thunderbird Convertible
Who: President John F Kennedy
For his personal use, this was JFK's car of choice – and was it the coolest on the road. He had this car for quite some time before he became president.
1961 Lincoln Continental SS-100-X
Who: Presidents John F Kennedy, Lyndon B Johnson, Richard Nixon
This is probably the most recognizable limousine when it comes to presidential cars. Lincoln eagerly accepted the White House's request for a new limousine and jumped on the task. Unfortunately, it was the car that JFK was assassinated in. After that, the car was rebuilt with added armor, bullet proof top, and other modifications. It was used until 1977, then retired to the Henry Ford Museum where it is today.
1952 U.S. Army Jeep
Who: President Ronald Reagan
As a gift from his wife, his post-war Jeep was surplus. Reagan considered highly of this vehicle, and it's still on his California ranch today.
1950 Lincoln Cosmopolitan
Who: Presidents Harry Truman, Dwight Eisenhower, John F Kennedy
Through 1965, this model was ordered by President Truman to replace the previous vehicle. President Truman had a negative history with GM after being denied a car for his 1948 campaign, so he snubbed them when it was time to order a new limousine and went with Ford.
1950 Oldsmobile 98
Who: President Richard Nixon
At the time of his running for vice president, he had to refute allegations about illegal campaign contributions. He referred to his Olds 98 as part of his "everyman" image, and the 98 was about as middle-class as you could get in 1950.
1946 Ford Super Deluxe Tudor Sedan
Who: President Harry Truman
While he may not have driven it much after he received it, the Ford Super Deluxe isn't just iconic because President Truman owned it. It was the first Ford to come off the assembly line after the second World War.
1939 Lincoln K-series "Sunshine Special"
Who: President Franklin D Roosevelt
This was the first Presidential Limousine that was built for a purpose. It wasn't originally armored, but it was equipped with lights, a siren, running boards, and grab handles for Secret Service. It wasn't until after the attack on Pearl Harbor that they protected the president from snipers by fitting the car with armor plating and bulletproof glass. It's now in the Henry Ford Museum.
1939 Packard Twelve
Who: President Franklin D Roosevelt
This was the first armored car with bulletproof glass to be used by an American president. It was also one of the last American-made V12 cars in production. It wasn't an official presidential limousine, but FDR kept the Twelve for years. Now, it's housed in the Toyota Automotive Museum.
1909 Baker Electric
Who: President William Taft
This is one of the most well-known, early electric vehicles, which was the personal car of choice for President Taft (not that there was much choice as today). It was sold consistently and is now in the Petersen Automotive Museum in California.
1909 White Model M Steamer
Who: President William Taft
Officially, President Theodore Roosevelt was the first US president to have a presidential automobile. It wasn't until President Taft, though, that he introduced his Model M Steamer as the presidential car and converted the White House stables into a garage. After that, the country began to take notice of the official presidential vehicle.