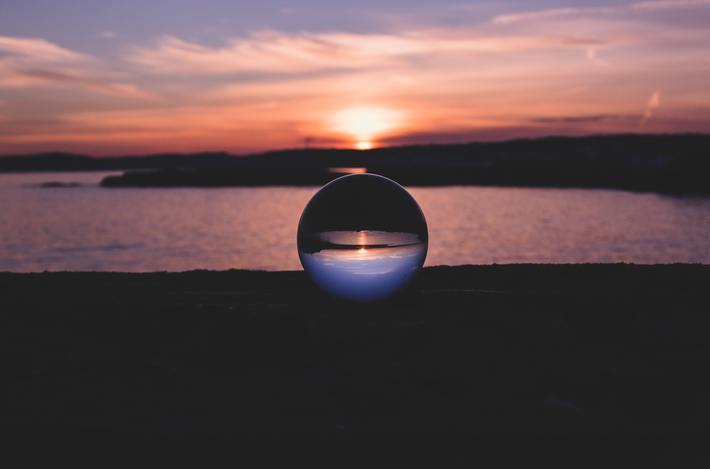 We all have our favorite celebrities—maybe its Miley Cyrus and her crazy antics, Justin Bieber and his silky-smooth voice, or maybe you simply love Chelsea Handler because she is just plain hilarious.
Well, here at LoanMart we have a few favorite celebrities ourselves. We like the celebrities who challenge the norm, strive to make a difference, and stand up for what they believe in.
Check out our list of the top 9 influential celebrities of all time … right now.
Stephen Hawking
Imagine being 21 years old and losing the motor function of your body. That is exactly what happened to Stephen Hawking in 1963, but that didn't stop him from pursing his dreams. Armed with his wit, humor, and a will of steel, Hawking has authored several books and made ground breaking strides in bringing the complexities of the universe to the everyday civilian.
Laverne Cox
You may know her as Sophia Burset on the popular Netflix show, Orange is the New Black, but Cox is on this list because she is so much more than just an amazing actress. She is also a proud trans woman and an advocate for individuals like herself. Cox is the first trans woman to be nominated for a Primetime Emmy Award in the acting category, and continues to participate in multiple events, charities, and other organizations for trans-individuals.
Emma Watson
"It's Levi-OOO-sa, not Levi-o-SA!" We all know Emma Watson from the insanely popular Harry Potter movies, but did you know that Watson is a bit of a bookworm herself? She attended Brown University while simultaneously keeping up with her acting career and being actively involved with several charities. One of Emma Watson's most notable involvements in charity has to do with her work with the HeForShe campaign—which focuses on addressing boys and men on issues concerning feminism and gender inequality.
Oprah
While Oprah might not have her own talk show anymore, her voice still has quite an influence. At one point holding the title of the richest African American woman in the world, Oprah has helped an infinite number of people—whether they are from impoverished places or simply guests on her show.
Steven Spielberg
You may think Steven Spielberg is only about deep, political, or controversial films, but you can actually thank him for bringing us beloved movies like Shrek. Being a co-founder of the DreamWorks Studios, Spielberg is a business titan as well as a fantastic movie director. Spielberg is responsible for award winning movies such as The Color Purple, E.T. the Extra-Terrestrial, Munich, and Saving Private Ryan to name just a few.
Ellen DeGeneres
Remember when Ellen DeGeneres hosted the Oscars and took the selfie the broke the internet? Well, that wasn't even the most impressive thing Ellen has ever done. Being one of the very first celebrities to be openly gay, Ellen DeGeneres has help pave the way for the LGTBQ community in a ruthless Hollywood.
JennaMarbles aka Jenna Mourey
It's been almost a decade since JennaMarbles posted her iconic video, "How to trick people into thinking you're good looking," which now has over 66,898,550 views. Now, Jenna is a part of a community who call themselves "YouTubers" who post periodic videos on the popular video hosting site YouTube. Jenna has used her YouTube platform to advocate for everything from gender equality to shaving off your eyebrows.
K. Rowling
Rowling is on this list because, well, Harry Potter, duh! If you haven't read the books or at least seen the movies, you aren't living your fullest life, let me tell you. But Rowling is also amazing because she speaks her mind. Thankfully, there is an entire page dedicated to showcasing J.K. Rowling's amazing Twitter responses to controversial Donald Trump statements.
Leonardo DiCaprio
DiCaprio is an ambitious and spectacular actor, film producer, and environmental activist. As if he wasn't as talented and perfect enough, he has a heart of gold too?! DiCaprio started his own charity The Leonardo DiCaprio Foundation in 1998, which is a non-profit organization dedicated to raising environmental awareness worldwide.