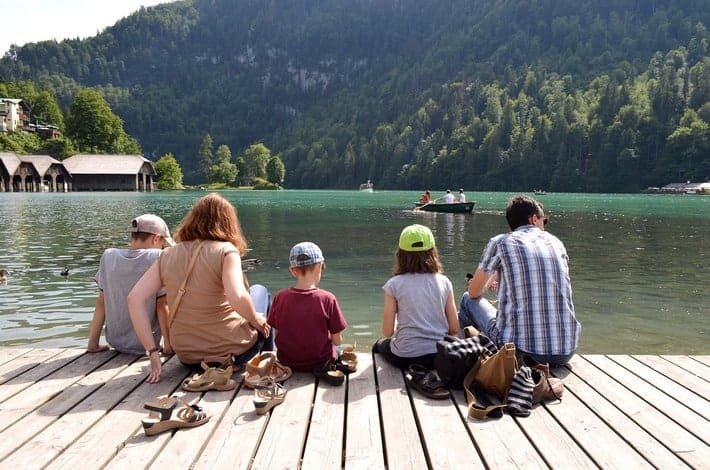 There are a wide variety of property insurances available. When selecting one, you'll need to decide what property you have that you value and what the repair or replacement costs can run. That will help you decide what sorts of insurance to consider. Once you've decided what items you want to insure, you need to learn about the different types of property insurance available.
There are some common terms that you'll encounter while researching health insurance. Understanding their definitions helps you pick a specific health insurance plan
Premium: The amount you pay the insurance company every billing cycle, (monthly, weekly, etc.) in exchange for health insurance.
Deductible: The amount you pay out of your own pocket before the insurance company starts paying.
Coinsurance: The amount you pay for services once you reach your deductible. This is usually expressed as a percentage.
What are the different types of property insurance?
While there are some other types of property insurance, here are some of the more common ones you might consider:
Pet Insurance
Renters' Insurance
Mortgage Insurance
Home Insurance/Homeowners Insurance
Flood Insurance
Earthquake Insurance
Vehicle Insurance/Car Insurance
What is it? Insurance that helps pay the costs to treat ill or injured pets. Some policies may also include a life insurance component, or a payout due to theft or loss. Unlike Health insurance for people, because pet insurance is property insurance, it means that the insurance company only reimburses you after you submit a claim, rather than covering the costs up front. Some policies also pay for routine preventative care, like vaccinations, and elective surgeries, like neutering.
                                How do you get it? Major insurance companies sometimes offer Pet insurance. Additionally, organizations like the ASPCA offer insurance plans as well.
                                Why should I get pet insurance? Pet insurance can pay for emergency medical situations you might not otherwise be able to afford.
What is it? Insurance that protects a tenant's property against named perils, such as fire or theft, pays expenses while a dwelling is uninhabitable, and covers minor alterations a tenant might make to the structure.
                                How do you get it? Many of the companies offering home insurance also offer Renters' insurance.
                                Why should I get renters' insurance? If you have stuff you don't want to lose, but aren't living in a home you own. Some rental companies require you to have renters' insurance and actually keep a record of it.
What is it? Insurance that compensates the bank or lender if you default on your mortgage. Because it lowers the risk to the lender, it may help you qualify for a loan that you otherwise would be ineligible for.
                                How do you get it? If you have a conventional loan, the lender may use a private company for the policy. If your loan is through a government agency, they each have their own process for getting Mortgage insurance. For example, the FHA requires you to buy FHA mortgage insurance from them.
                                Why should I get mortgage insurance? If you put less than 20% down to buy your house, your bank may require you to carry mortgage insurance. Or if your loan is through a government office such as the FHA. Once you've paid down a certain percentage of your mortgage, you may be eligible to cancel the insurance and reduce your monthly payment.
Home Insurance/Homeowners Insurance
What is it? Insurance that protects your house and its contents. Depending on the policy it may explicitly include or exclude certain things, like flood damage. You can extend it to include the replacement of specific items, like jewelry.
                                How do you get it? You can contact an agent working for a single company, an independent agent working with multiple companies, or buy direct from the provider. Insurance companies sometimes offer discounts for purchasing multiple policies. So if you already insure your car through one company, they might give you a discounted rate on a Home insurance policy.
                                Why should I get home insurance? If you own a home with things in it. You may use home insurance to defray the cost of major, unexpected home repair or replacement, (think fire damage, roof replacement, etc.). You might also want it if you have specific items in your home that you want insured.
What is it? It protects you against property loss from flooding caused by things like rising bodies of water. There are two types of flood insurance, one covers your actual home. The other covers personal property
                                How do you get it? Unfortunately, it's more difficult to get Flood insurance because of the prevalence of adverse selection. That is, the only people likely to buy flood insurance are people who live somewhere with a possibility of flooding. This means there is not only a smaller pool of people to divide the cost of the risk among, but also a greater risk that there will be a large insurance payout. There are a few companies that sell Flood insurance, but generally for high-value homes.
                                Why should I get flood insurance? If you live in an area with a high probability of flooding. Certain federal agencies also require you to buy flood insurance if you have federally-backed mortgage loans.
What is it? Insurance that covers damage from earthquakes, something typically not covered by a regular Home insurance policy. Generally, loss is assessed using a Damage Ratio, which calculates the value of the damage caused by the earthquake compared to the total value of the building.
                How do you get it? Companies that provide Home insurance may also provide Earthquake insurance. In California, companies offering Home insurance must also offer earthquake insurance, though they can offer a less-comprehensive policy than other parts of the country.
                Why should I get earthquake insurance? If you live somewhere with earthquakes. Careful though, companies stop selling earthquake insurance for several weeks after a tremor, in case more occur shortly thereafter.
Vehicle
What is it? Vehicle insurance pays for things that might happen while operating a vehicle: car accidents, medical bills, property damage, towing, etc. There are a variety of different kinds. Some plans cost a fixed amount per month while others charge based on metrics like, miles-driven per month, or usage habits.
                How do you get it? There are a number of ways to search for and purchase Vehicle insurance. You can contact an agent of a single company or an independent agent working with multiple companies. Alternatively, you can buy direct from company websites or use a comparison tool to shop around.
                Why should I get vehicle insurance? Vehicle insurance protects your vehicle, and to a certain extend the occupants, from things like damage and theft. It also protects you from third party costs related to, among other things, property damage. Meaning, if you are at fault in a collision, your insurance company will pay for the damage to the other person's car.
As you can see, there are plenty of different types of property insurance available to cover common types of property. Each type of property insurance protects a different asset or protects an asset from a particular circumstance.