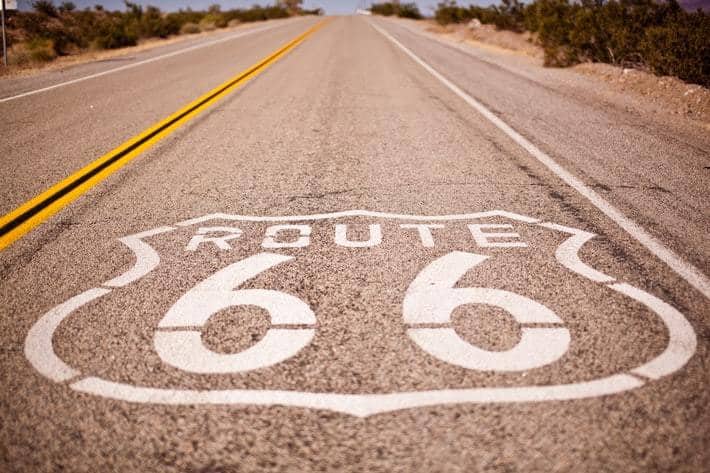 Auto title loan companies big and small don't have many differences. However, the one thing you might want to consider when you are looking for title loans, consider American-based car title loan companies. Now before you ask the question, we here at LoanMart would like to make a case for American-based title loans companies.
So, let's answer the question you already had in your head: What's the difference if I can just go to my local lenders for title loans here at my state?
Well allow us at LoanMart to explain the inherent benefits of American-based car title loan companies:
More locations: Even if there are more close and convenient title loan companies near you, consider this—What if I move? What if I'm going on vacation? What if I can't drive there? There are different factors that may keep you from going to a local lender for title loans. With LoanMart, there are more than 3,000 participating stores that may help you get your money faster, regardless of the situation1.
More staff: To accommodate for the multiple participating stores, we offer incredible customer service with a huge professional staff that can answer questions online or on the phone in regards title loans. Do less waiting on hold for some understaffed title loan companies and we may be able to get your money fast with LoanMart1.
More inclusion: We hope to serve a variety of people with different financial situations, and usually can give you competitive deals on title loans based on your car, as well as assist in other issues you may be having with your current title loan1.
Consistent quality: You may get varying quality from many title loan companies in your area. With LoanMart, we try our best to accommodate and provide for any of our customers from any state. Having served more than 150,000 happy customers2, we hope to keep that going on all title loans.
Now that you see the advantages American-based car title loan companies can carry over the local title loans in your state, we'd also like to inform you on why something like this should matter to you when it comes to receiving an auto title loan.
Why American-based car title loan companies matter
Title loans can be very different based on what state you are in. In fact, there are a number of different title loan laws that don't allow title loans to be done under their regulation. With that in mind, borrowers should be made aware and that the loan amounts you can have can also vary based on a few key factors1:
State laws
Equity in your automobile
Your monthly income
As one of the many American-based car title loan companies in the country, we'll take all these factors into account before reviewing your application and discuss any questions or concerns you may have about your auto title loan.
But which states allow title loan lending? Well don't worry, LoanMart has you covered! Title lending is allowed in 20 states in the US, with different laws governing the details of the loan. These are the following states that allow title loans:
Alabama
Arizona
Delaware
Georgia
Idaho
Louisiana
Mississippi
Missouri
Nevada
New Mexico
South Dakota
Tennessee
Utah
Virginia
Wisconsin
California
Kansas
Texas
South Carolina
Auto Title Loans are given when you are approved to borrow money against the equity invested in an automobile. You can learn more about your state's title lending laws by visiting the state's website.
Typically, legal loan amounts are set by the individual state where the loan is given. We'll assess the equity in your automobile and compare it to state laws to determine exactly how much you are eligible to borrow in exchange for the title on your car1.
If you are trying to get a car title loan, but your vehicle is not registered in the state you are applying, there's no need to worry. LoanMart also has the ability to complete your entire application process practically online. We may still be able to get you the money you need with a car title loan, even if you are applying from one state with a title registered in another1.
Depending on the state's laws, all you may need to do is prove that you live in the state your vehicle is registered in. For example, if you have a car title registered in California, but you are currently out of town and need a car title loan, as long as you have proof that you live in California you'll be able to apply with LoanMart for a car title loan.
LoanMart is one of the best American-based title loan companies you'll find!
We at LoanMart know you have enough on your mind. Leave it to us to help you out. Providing trusted and quality service to our customers has been our specialty and our reputation for over 10 years. This is one of many reasons we are the top auto title loan provider across the West Coast of the United States.
Here are a few LoanMart advantages you should be aware of if you are considering us as one of your go-to title loan companies:
Get Money Fast1: Our loan approval process can be simple and if you're approved we will make every effort to get you your money as fast as possible—within as little as the next business day3.
Superior Customer Service: Our whole team is committed to making your experience with LoanMart convenient for you. This is part of the reason we offer our loans online.
Professional Process: At LoanMart we pride ourselves on being transparent for our current and future customers. We provide all of the information upfront before you sign any agreement.
Competitive Rates: At LoanMart we work hard to make sure our rates stay competitive for each customer. We'll also work with you to customize a payment plan that fits your lifestyle1.
Refinance Existing Title Loans: We may be able to help you refinance a title loan that you have from one of our competitors1.
Three Day Peace of Mind Guarantee: Not sure about getting an auto title loan? No problem. Upon approval, LoanMart lets you try a loan for 3 days without being locked in1. You can return the money if you change your mind during this time—don't worry, we won't take it personally.