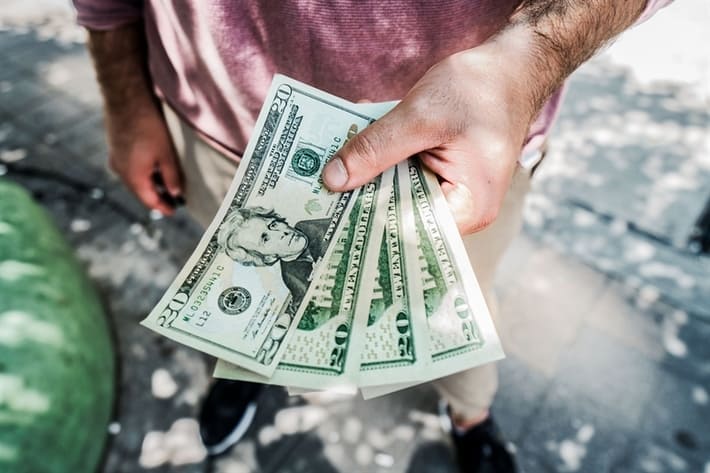 NO! LoanMart will never garnish your wages. In the event that you are no longer able to make payments on your car title loan, LoanMart will not take the money out of your paycheck from your job.
If your financial situation has changed and your payment plan is no longer working for you, talk to your LoanMart auto title loan agent. We will work with you to come up with a new payment plan from the competitive rates and the convenient terms we offer.
However, if you still do not make payments on your auto title loan despite our efforts to work with you and come up with a new payment plan, LoanMart will not garnish your wages. Instead, LoanMart may have to repossess your vehicle.
What Happens if I Default on My Title Loan?
In the event of repossession your vehicle would be taken to a tow yard. Fortunately, tow yards and guarded by heavy duty gates and locks so your car will stay safe in the tow yard. From there, LoanMart will continue to work with you to come up with another, more flexible payment plan that suits your individual finances. Once you are caught up on your auto title loan payment plan, you can get your vehicle back from the tow yard.
In the event of not being able to pay your auto title loan- even after repossession and reworking your previous title loan terms-  LoanMart will have to send your vehicle to auction. When this happens, the car is taken from the tow yard and sold to a separate party. If the money paid for the car meets or exceeds the balance of your auto title loan, then you are relieved from paying the debt. However, if the amount of money paid for the car is less than your auto title loan balance, you would still be responsible for paying whatever amount is left.
If you do still not make payments at this point, then we might be forced to turn over your auto title loan balance over to collections. From there, the specific procedures vary from state-to-state, so be sure to talk to your LoanMart auto title loan agent about the next steps to take from there.
How to Pay off an Auto Title Loan
How do you prevent your car from being repossessed and potentially having your wages garnished from another institution? All you have to do is take advantage of the benefits that come with your LoanMart auto title loan. Check out just a few of them:
Competitive Rates – Some lenders make the bulk of their business profits off of charging extremely high interest rates. LoanMart puts your interests first by offering you competitive interest rates that won't leave you in debt. Chip away at your auto title loan and watch the balance actually go down instead of up!
Convenient Terms – The key to making your monthly auto title loan payments on time is to have a payment plan that fits you. LoanMart has payment plans with convenient terms ranging from 12-48 months. This way, your monthly installments can be spread out. By having longer repayment terms, the amount due is low and the minimum payment won't be too overbearing every month.
No Early Payment Fees – Being responsible is an important part of paying off your auto title loan. Sometimes, it can be easier for you to make a payment on your loan earlier than when the payment is actually due. Some lenders discourage borrowers from making early payments so that the customer must pay more interest at the end of their terms. Those lenders discourage early repayment by charging fees when a payment is made before the due date. With a car title loan from LoanMart, there are absolutely no early payment fees.
Apart from some of your LoanMart auto title loan benefits there are other things you can do in order to pay off your loan quicker. Here are some of ways you can help yourself pay your auto title loan off:
Get a second job – There are many part time jobs available over the internet or perhaps in a small business in your neighborhood. A little extra work on the weekends can make a huge difference in your auto title loan balance.
Sign Up for Automatic Payments – Sometimes we have the funds to pay our bills, but we simply forget to do so! If you sign up for automatic payments your monthly loan installment is taken from your account at the same time each month. That way you won't have to worry about your auto title loan payment every month because it will already be taken care of.
Here at LoanMart, we want you to experience financial success. We have experienced LoanMart representatives available 7 days a week with extended hours to help you with any questions or concerns you may have with your auto title loan.
If you are worried about making your payments, speak to us sooner rather than later. LoanMart is always ready to help you make your auto title loan work even better for you.