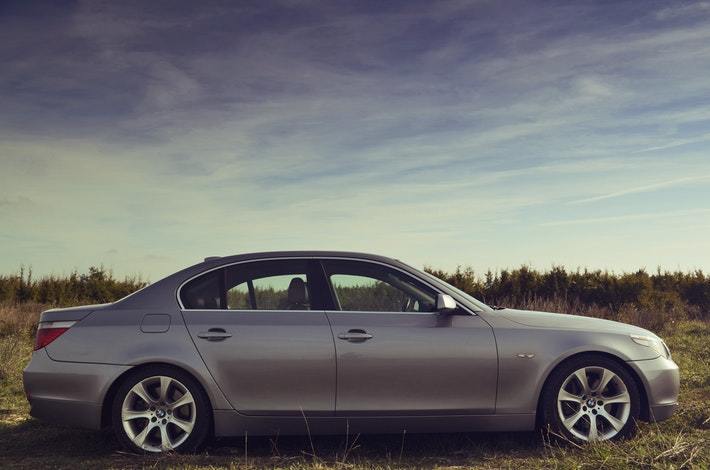 How Does APR Impact Car Title Loans?
If you've done some research on loans or car title loans, you may have questions regarding how does APR impact car title loans. With LoanMart, your car title loan's APR will be the interest rate applied for borrowing your loan over the course of 12-48 months. While car title loans can typically be known to have higher APRs, LoanMart provides their customers with some of the most competitive interest rates in the industry.
What is APR?
You may be unfamiliar with the way interest works when it comes to borrowing money or when you apply for credit cards. APR, or annual percentage rate, is the annual rate charged for borrowing which is typically expressed as a percentage. This percentage is the actual yearly cost of your funds over a specific term of a loan. Credit cards charge you a yearly APR for having a balance on your credit card every month, so they divide the APR by 12.
An APR provides the bottom-line number to have a loan or credit card with a company, so it is easy to compare rates between lenders. For example, the average APR for a credit card is 24.99%. That means every month your balance acquires 2.08% of your current balance by the end of that month.
APR vs Interest Rate
An APR and interest rate are a little different. Your interest rate is usually the annual rate of borrowing, while your APR will include the interest rate and any additional yearly fees that it costs to borrow.
How Does APR Impact Car Title Loans?
With LoanMart, your initial quote after you apply for a car title loan will include your loan amount along with your APR, or interest rate, for borrowing that loan. LoanMart lets you know up-front what your costs will be without trying to hide any hidden fees. Unlike other loans, our APR does not include any additional fees for borrowing the loan. It's just your interest rate for borrowing that loan. With LoanMart, your car title loan will have one of the most competitive interest rates in the title loan industry.
How Car Title Loans Work
When you choose LoanMart to help you with a financial problem, we offer car title loans to give you the quick cash you need. Car title loans are an easy way to get cash without worrying about your credit score or being stuck with a loan for 10+ years. By using the title of your vehicle and your income, you can qualify for a car title loan with LoanMart.
With your car title, LoanMart estimates the market value of your car and uses your source of income to determine how much funds you'll be able to handle. We don't want to give you a loan that you won't be able to cover every month, so we take all the variables presented into consideration. Once you've filled out your initial application, that's when LoanMart presents you with your free loan quote, including your amount of funds and your interest rate.
Calculating Your Interest Rate
Traditional banks typically use your credit score and credit history to determine the interest rate you would receive for a loan. Unlike most banks, LoanMart doesn't use your credit history to determine your loan eligibility or rate. We understand mistakes happen, and that shouldn't affect the money you receive when you're in need.
Instead, we look at the car's value and your ability to repay the loan to determine your interest rate. This ensures that our customers aren't going to be overwhelmed by the rate of their loan.
Choosing LoanMart for Your Car Title Loan
The reason car title loans' interest rates are known to be in the higher range is because of the type of loan. It is known as a secured loan, which is a loan that uses an item as collateral to secure the loan. This can pose a risk for lender's like LoanMart since there isn't a customer's history to use as the loan determiner. Luckily with LoanMart, you don't have to worry about ridiculous APR rates because we have some of the most competitive in the industry. You are in the right hands!
Applying with LoanMart
The easiest thing about LoanMart is choosing us for your car title needs. The second is applying with us. We've made our application process quick, so you can apply for your loan and get the funds you need just as quickly. Emergencies don't wait, and we want you to be able to handle those emergencies.
The first step is to fill out an application – LoanMart provides customers with many options to apply. You can apply in stores at your nearest location, over the phone at our toll-free number, or online with our streamlined process using your phone, computer, or tablet.
The second step is to submit your documents – After your application has been submitted, a LoanMart representative will contact you to collect all your information that will verify your vehicle and identity. This will help them provide a more accurate quote. You'll need to provide 4 personal references, as well as pictures of:

Your vehicle title
Proof of income
Proof of car insurance
Your vehicle registration card
The VIN, plate, and odometer
Proof of residency
Pictures of the front, back, and both sides of your vehicle

The final step is to collect your funds – LoanMart can get you the money you need the same day you apply1 as long as you complete the steps in a timely matter3. We also offer you different options to collect your money. You can do it at your local LoanMart location, or you can have it sent to a MoneyGram location near you. A third option is to have it directly deposited into your bank account to have your money ready to pay your bills.
Don't miss your chance to get some of the best rates when it comes to loan money and interest. LoanMart can offer you some of the most competitive options on the car title loan market, as well as a sincere customer service experience.