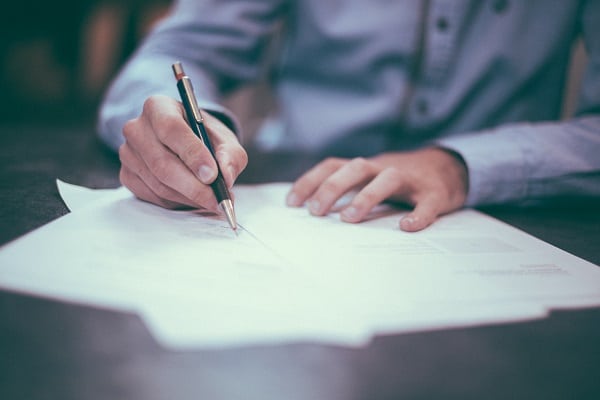 Largest doesn't always mean most number of storefronts. In fact, largest in terms of largest car title loan lender means the company with the most ways to access the lender, and most ways to pay, which leads to the most satisfied customers, in California. While LoanMart has many participating stores, we have every phone available as our digital store front because you can use your cell phone for almost all of the process! We have helped over 250,000 customers with their financial situations and have been providing car title loan services since 20022. You can find out where you can get a car title loan with LoanMart here.
Largest Title Loan Lender or Easiest? Why not both?
We have made it our goal to be easy to use, find and apply by generating tools to accommodate all walks of life. We also make lending easy by looking at your ability to pay the car title loan vs the state of your credit. Since you are using your car title as collateral, you can rest assured that the state of your credit is a small part of our decision-making process. There are many deciding factors that go into our decision that are not dependent on your past financial states.
When you apply for a car title loan, you will need:
A car title to a qualifying car in your name
A government-issued ID
Proof of income (paystubs, invoices, or bank statements) to show your ability to repay the loan
Proof of residence (recent utility bill)
You can fax, email, text us or use your mobile device to send us your documents and our helpful agents will be able to help you get started with your application
What information do you need in the state of California?
It is legal to get a car title loan in the state of California and it is possible to get a car title loan with bad credit. At LoanMart we work with you to come up with payment terms that work for you. LoanMart streamlines the process so you can be funded in as little as one business day3.
Getting a car title loan in California is the same process at every participating LoanMart location:
You give us a call at 1-855-422-7412, visit us at any of our participating stores, apply online or use your mobile device to apply with our LoanMart Mobile App
You can get approved for your title loan in as little as one business day3
You will be paid with either a check, money transfer or cash, for your convenience, with no restrictions
When you finish making your payments for your car title loan, and have satisfied the terms of your loan, the lien holder will mail you your vehicle title and release the lien on your car. If you have any questions as to how liens work, please refer to this link. You then have 30 days to submit the title, along with any DMV fees, such as a title transfer fee, to your local DMV or Mail it to the DMV Vehicle Registration Operations and then the lien will be officially removed from your vehicle title.
How does LoanMart operate in the state of California?
The only real difference in title loans that LoanMart offers, is the state regulations in lending. In the state of California, the current law does not limit interest rates for consumer loans of $2500 or more. (as of 12/11/2014 http://www.dbo.ca.gov/Consumers/Advisories/default.asp)
The minimum and maximum amount that LoanMart provides (as of January 2014) for the state of California is 2,600 to 50,000. This means, while there is no limit to the interest rate, we are competitive in bringing you the lowest interest rate for both of our benefits. This means we won't be pushing you to take the larger amount available to you, but the amount that suits your needs. It takes more work and money to repossess and store a vehicle than it would be worth for us to sell. This all about being transparent in our expectations of you, the borrower and us, the lender. There are not many car title loan lenders in California that share our same level of transparency, but that's because we want to help you get ahead in the long run.
There are many ways to make sure your car title loan doesn't become overwhelming. In the state of California, lenders do have the right to repossess an automobile. Always make sure to review the terms of your car title loan and call your representative if you have any questions regarding the repayment process. It is very easy to borrow money with LoanMart, so we made sure to make it easy to submit repayment. You can submit payments:
By mail
Via text at 1-818-315-8741
Calling 1-855-422-7412
Visiting any participating store
Using the LoanMart Mobile App
Being a California native, LoanMart has roots deep in the community. We are proud sponsors of the Rancho Cucamonga Quakes. We are honored to support both our community and our patrons. If you have any questions about the process, give us a call at 1-855-422-7412, visit us at any of our participating stores, apply online or use your mobile device to apply with the LoanMart Mobile App. When you are ready to apply, then you can begin the application process whenever you are ready and get cash when you need it.