Money for Federal Workers During the Government Shutdown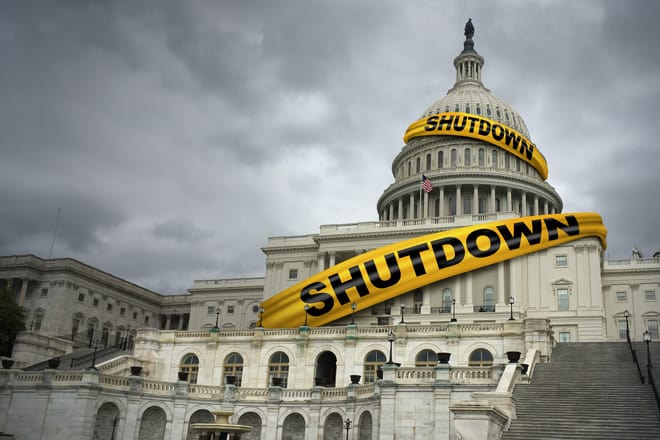 If you're a federal worker, the current government shutdown may be stretching your finances thin, and you may be looking to see what financial options are available to you. Have you considered a car title loan? With a title loan, you borrow money using the equity in your car, truck, or SUV. You get to keep driving your car during the loan, and the rates are much more competitive than payday loans.
You can get your title loan money1 in as little as one business day with LoanMart3! LoanMart is one of the nation's largest title loan lenders, and they're ready to help you receive the money you need!
A car title loan is a secured loan, meaning there are less strict requirements compared to other types of personal loans. By using your cars equity, you could borrow up to $50,000 if you qualify1. This money may be just what you're looking for to help cover essentials, like important bills, until the government shutdown is over. Also, the process is both quick and easy!
Benefits with a Car Title Loan from LoanMart
Having served over 250,0002 satisfied customers, it's easy to see why LoanMart is one of the nation's largest title loan lenders. With a title loan from LoanMart, you could enjoy the benefits that would be hard to find with another lender. Here are just a few:
High approval rates
Competitive interest rates
Convenient terms
3-day Peace of Mind Guarantee (Have second thoughts? You can cancel the loan and return the money within 3 days of funding)4
Fast and efficient funding
LoanMart is known for its superior customer service. Friendly, knowledgeable agents are always ready to help answer any questions or concerns. We're here 7 days a week with extended hours, because we know people have all kinds of schedules. This means that if you ever need help with anything, you could contact LoanMart on the weekend and receive the help you need. With LoanMart, support doesn't just come in the form of money, but as a helpful friend as well.
Quick 3-Step Title Loan Process with LoanMart
Complete a quick 5-minute inquiry form to receive a pre-approval loan amount1
Provide any supporting documents that LoanMart requests, like proof of vehicle registration and insurance
Get the money you need! You could receive funds as soon as the very next business day, with local pick-up available in most locations3
Federal workers, get through this government shutdown with a quick and easy loan from LoanMart. There are multiple ways to apply: