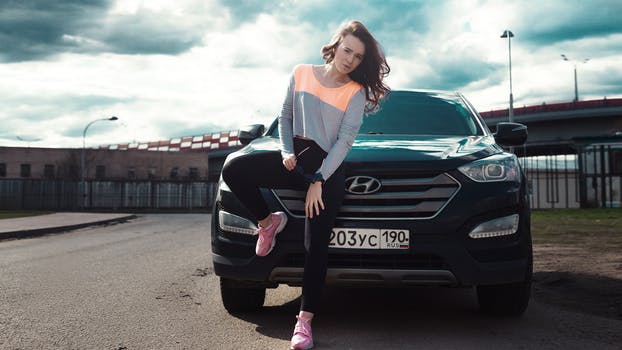 Things You Should Know When Renting a Car
Renting a car is a good idea for anyone who wants the benefits of having a vehicle without the responsibilities of being a car owner. There are many reasons that you may consider a rental:
Renting can be a great way to travel when you are touring a new place or are away from home.
When your car is getting fixed
Traveling for work
Don't want to spend on taxi rides or public transportation.
Renting a car can be the best option in these and many other cases. Whatever the circumstances, it is best to know the pros and cons of renting a car to avoid common mistakes that many people make when renting cars from rental agency. Here are several things you should know when renting a car.
1. Consider the Number of Drivers and who those Drivers are.
You need to keep in mind the number of drivers that will be using your rental car. Car rental companies make money on adding a fee, per day, for each driver; but there are exceptions and each company is different.  Family members are usually held differently than business members. Typically, if you and a co-worker are driving and you are on a business trip, there will be no charge.  If you are using the rental car along with your family members, it is good to include them on the rental contract but there typically WILL be a charge. Make sure that the family members you have included within the contract are all older than 25. Drivers under the age of 25 may increase the cost of renting a car due to state laws demanding higher premiums. Each company handles this differently, so when you add an additional driver be sure to advise the rental agent the RELATIONSHIP of that driver to you. Be aware of this when including all drivers.
2. Check Insurance Policy
You need to have an insurance policy that covers your rental car in case of an accident. It is typically not necessary to take the insurance or damage waiver. The first step is to verify if  your personal car insurance  is  transferable to the rental vehicle. The majority of time it will with a few exceptions.
The other option is if you use a credit card that offers this protection, if you use their card when you rent AND PAY for the car rental. American Express offers two types of protection. One is free and comes as a normal benefit of the card, but they also offer a program where you pay them a flat fee each time you rent a car (typically around $20 flat) and no matter how long you rent, it's only going to be $20.
It's also important to understand the term car rental companies use called "LDW" or "CDW". That is loss damage waiver or collision damage waiver. Note, they are NOT offering insurance. They are simply waiving their right to come after you in case of ANY damage, no matter how small, to their vehicle. The selling point is if you get in an accident or if someone dings the car while in a parking lot, you can simply return the car and walk away. They may still require you to do some functions should there be an accident; like getting a police report and filling out an accident report. The hassle is still there but there is no hit to your insurance.
Most car rental companies want you to "settle up" at the time of returning the car including the accident costs and "loss of use" (which means they could not rent it while it was being repaired so you have to pay those days as well). Rest assured that if your credit card or your personal insurance covers the car, it covers this as well. If you didn't take their CDW or LDW and you have no insurance or credit card to back you, they will try to collect what they can at the return. They may try to take a credit card deposit of a few thousand dollars. This is normal. If you used your AMEX or your own insurance will transfer the rental car, then they won't.
If you have NO insurance, then it is always wise to take their LDW or CDW and maybe more if you feel the need. If you have had multiple accidents in the past with your insurance company paying, then maybe you don't want another on your insurance. While there is pro's and con's to taking it; most of the public has no need to do so.
With all this being said there is one time when you should ALWAYS take their waivers or coverage: It is usually on high end luxury vehicles (like a Lamborghini or Porsche) and cargo trucks. Both your credit card and your insurance typically do not cover these types of vehicles.
READ: TITLE LOANS IN MIAMI
3. Inspection Is Necessary
Inspect the car thoroughly before signing the rental contract to ensure there is damage protection.
Although there may be small dings and dents, ask the agent, BEFORE you roll off their lot, what their policy is on small dings and dents. The one thing that people miss on inspection is glass damage and worse yet, damage that is VERY hard to see! Typically, that damage is window chips that when you drive it off the lot turns to window cracks and then by the time you return the car, it is a full blown window replacement… and you never caused in the first place. Even if the agent said not to worry about it… make them note them. Chips that are right by or under the window washer blade are the ones hardest to spot so do not feel afraid to lift the blades and look. If they just washed the car those chips might look like water drops so just be sure.
Make sure the agent responsible of the rental car is aware of any scratches or dents you may spot. It is important to sign an inspection form after checking these details and before you drive off. This will help protect you against any damages that may be in the car prior to your use of the rental. It's a good way to protect yourself.
5. Familiarize yourself with the car BEFORE driving off the lot!
Pick the model of vehicle that you will be comfortable driving so that you can be at ease behind the wheel. Make sure the lights, air conditioning, handbrake, windshield wipers and other can functions are in good shape before leaving the rental agency. You may not know this but one of the biggest causes of rental car damages are caused by the driver not know where a control is and fumbling around to look for it while driving. Check the dimmer switch for the dash lights. In the cleaning of the car the cleaners could just wipe the switch low. Not too good if you can't see or find that switch when you need it most!
6. Use a Credit Card but You Could Rent a Car with just Cash
A credit card is convenient for business transactions and comes with purchase protection. You can use your credit card to pay the rental car fees and to hold your booking. Most rental-car agencies accept credit cards as a method of payment. You can link your debit card to your bank. Your credit card will be put a hold on some cash from the card until you return the car to the rental agency. You should note that prepaid credit cards may not accepted by the rental agency.
No credit card? Before you leave for your trip, call the agency and ask them what the procedure is. They may require you to bring additional documentation with you to prove who you are and you will surely be asked for a high deposit.
7. Avoid Renting Cars Near the Airport
Renting a car at the airport is very expensive. It is easy to get the car at the airport but be ready to pay the high amount. The car rental agency located in the airport pays fees to do business to the airport authority. The best thing is to use the airport taxi to get to a rental shop that is further away from the airport. It is important to rent your car in this type of location to get the best deals. Renting a car to come and pick you up at the airport online can be a more convenient option to get away from areas that are heavily taxed. In the event  your agency brings its car to the airport, you will pay additional airport fees. This whole process still might be cheaper than renting at the airport.
Another option is to use a ride sharing service like Uber to get you to your hotel. Then, only on the days you actually need to rent a car (which might be just a fraction of your vacation time), ask the hotel for their referral. They will get a "spiff" or "commission" for your referral and love you for it AND they will typically send you to a lower priced agency a few blocks from them. You just saved days of rental charges and made a few people happy.
8. Have Extra Car Accessories
Some rental cars may not have all the accessories you are accustomed to when driving. It is always good to use GPS from your phone to navigate rather than getting one from the rental company. You can also carry your satellite radio to avoid goofy ads on local stations. You will need to carry along baby car seats if you are traveling with your child. Car rental agencies charge extra fees when providing navigation systems, electronic equipment and baby seats.
9. Make Sure the Tank is Full
Return the car to the rental agent with the car filled with fuel. Don't take it back with an empty tank. The agency will fuel at $8 or more per gallon charging you a lot for the convenience. If you are in a hurry to return the car, it is important to spare 10 minutes to refuel and avoid paying gas at higher price. Also know that airport gas stations know you are doing this and charge more than ones in local neighborhoods.
EXTRA: MICHIGAN TITLE LOANS
10. Return the Car on Time
Don't keep the car beyond the agreed upon time with the agency. Bringing the vehicle after the time has expired could result in additional fees or charges. Returning the car early will protect you from this situation. In case you know you will be delayed, it is better to inform your rental car agency on time to get the necessary extension. It's a good idea to leave early when returning the vehicle so there is time to get gas. Car rental agencies will usually allow you an hour grace period. Then it goes on an hourly rate for a few hours until it's your daily rate HOWEVER any additional charge is charged 100% even in that grace hour. They are not prorated.
11. Know the Road You will be Driving On
Not many rental agencies allow you to use their car off road. If you are planning to rent a car, consider having a route that is made up entirely of paved roads. Driving the rental car off-road can be a violation of your rental-car contract depending on the company and your location. In case you drive a rental car in a place that off-road use was not included in the agreement, you will have to pay additional fees in the event of the car having trouble or being returned with damage. If your rental car stuck in the mud or experiences mechanical problems the expenses of cleaning and repairing will be on your bill.
12. Organize your Paperwork
When renting a car, make sure to go with documents required by the rental agency. Some things you need are a credit card and driver's license bearing your name. The credit card acts as a guarantee to cover for incidental charges such as breaking traffic laws, parking tickets or returning the car without fuel.
Whether it is your fist time, or you have rented a car before, keeping these points in mind will help you get the best experience.
Sources:https://www.skyscanner.com/news/8-valuable-things-know-renting-car