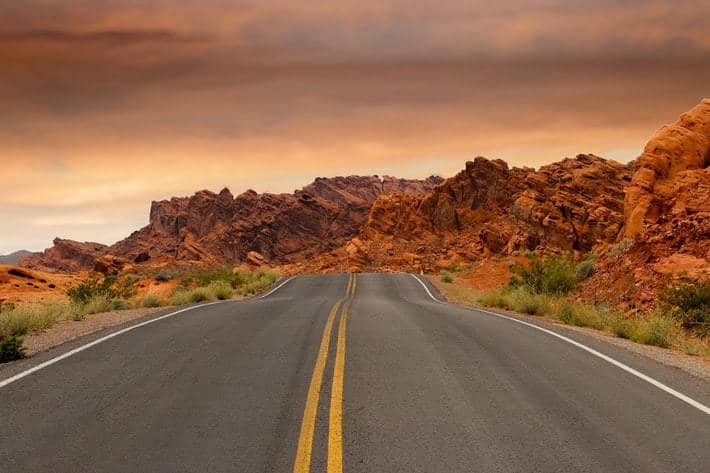 If you've been researching car title loans, you may have noticed that there are tribal loan lenders, from the Ute reservation in Utah or New Mexico for example, offering car title loans. You may also have noticed that the terms they offer for title loans are not the same as other lenders. There are a few different reasons for this.
Why do Ute reservation lenders have different terms than other lenders?
Tribal lenders are operating under a concept known as Tribal Sovereignty. In a nutshell, this gives recognized indigenous tribes certain rights of self-government in the United States. Specifically, it means they only need to comply with federal lending laws, rather than state ones, in the case of car title loans. As such, they can offer car title loans in states where they are specifically prohibited, among other things.
How do I get a car title loan from a Ute reservation lender?
The process of getting a car title loan from a tribal lender is very similar to the process of getting a car title loan from any online lender. You'll need a few different things:
Qualifying title for the vehicle
Proof of Income
Government-Issued I.D. (Driver's License, State I.D., Passport, etc.)
Proof of residency
In-Person inspection of vehicle
What can I use for proof of income for a car title loan from a Ute reservation lender?
Many people think that the only thing you can use as proof of income for a title loan is a paystub. However, there are numerous other ways you can show proof of income for a title loan. You can use things like:
Social Security
Inheritance
Settlement
Workers' Compensation
How much money can I get for a car title loan from a Ute reservation lender?
As there are currently no federal regulations surrounding the amount of money one can borrow for a car title loan, lenders are free to give borrowers loans of whatever amount they wish. Practically however, there are a few things that will determine how much money you are able to borrow:
Income
Loan Terms
Value of Your Car
The higher your income and the greater the value of your car, the more the lender will likely be willing to lend you.
What's the interest rate for a car title loan from a Ute reservation lender?
There are no federal guidelines for car title loan interest rates. Because of this, each lender can set their own rate. This means it may vary greatly between lenders, but 25% per month is not an unusual monthly interest rate.
Are there any other costs associated with a car title loan from a Ute reservation lender?
Lenders shouldn't charge you just for applying for a car title loan. However, there may be other costs and fees associated with your car title loan. Reputable lenders will outline everything before asking you to sign for your loan. They should be happy to answer any questions that you have.
How do I get a copy of my car title?
You may be able to get a copy of your car title from your local Department of Motor Vehicles ("DMV"). Certain DMVs may even be able to provide you with an expedited copy of your title. Depending on the situation, LoanMart may be able to point you towards the nearest DMV capable of assisting you, or even help you get your expedited car title directly. If you are able to add your lender as a lienholder at that time, it may expedite your loan process.
What happens if I can't pay my car title loan back to my Ute reservation lender?
The short answer is, that depends. In most states offering title loans, there are laws governing what happens when a borrower defaults. For example, they may receive a right to cure notice stating that they have one last chance to pay the balance of their loan before their car gets repossessed. However, there are no major federal laws governing the repossession process. As such, it will vary from lender to lender.
In general, if you default on your title loan, your lender or may or may not give you notice that they intend to repossess your car. Once they have repossessed it, normally lenders sell borrower cars at auction to try and recoup the money they lost on the loan. Some lenders, like LoanMart, work with borrowers to avoid repossession. They may be able to do things like alter your payment schedule or refinance your loan, if it was from another lender.
How do I get a car title loan with LoanMart?
If you're worried about the lack of regulation surrounding repossession, you may consider getting your car title loan from LoanMart. In addition to having a streamlined application process that may be able to get you approved in as little as one business day3, LoanMart allows borrowers with qualifying car titles to borrow up to $25,0001.  A LoanMart title loan can be a great way to get the funds you need in an emergency. They also don't require borrowers to come in for an inspection. They only require photos of your car in addition to other documentation.
There are three simple ways you can contact LoanMart. Use whichever is most convenient to you!
Visit any participating store
Call us at 1-844-237-5530
Sign up online from the comfort of your own home
Once you've selected the best method for you to reach out, all you have to do is follow these simple steps to get the critical loan you need1:
Complete the loan registration form
Submit your documentation, by fax, in-person, email, or even text, to your LoanMart representative
Sign your LoanMart title loan contract1
Receive your funds1
Now that you know a little more about how Ute reservation lenders, and tribal lenders in general, differ from other types of lenders, you can decide which is best for you. And if you decide a LoanMart title loan is right for you, don't hesitate to get in touch.