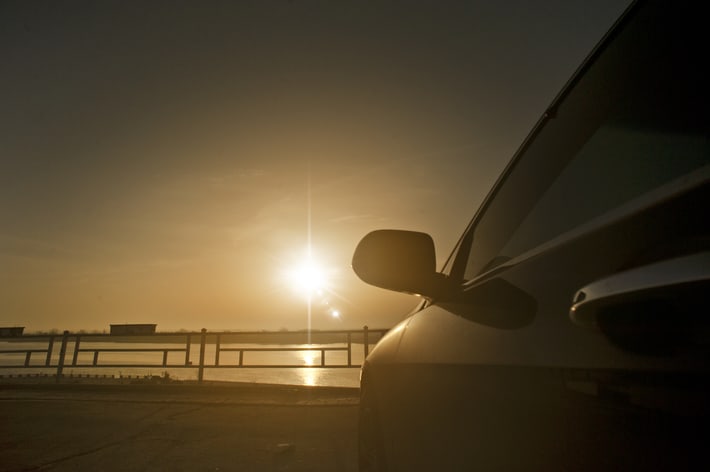 Title loans qualifications are far and few between, but California title loans can be different all-together. Yes, it's true, California title loans tend to have title loan qualifications. However, one must also understand that California title loans are legal, and borrowers and lenders can do business with title loans in the state of California.
Before we delve deeper in title loan qualifications, let's look at your standard title loan qualifications typically found in the rest of the country (you can also check out whether your state allows you to have title loans thanks to our handy map of the country).
Standard title loan qualifications:
A car title (of course) for a qualifying car (see if your car qualifies with LoanMart) that is under your name
A government-issued photo ID that could range from your passport, drivers license, and more
A proof of income (paystubs, invoices, or bank statements) to show your ability to repay the loan. Unemployed? Don't worry, there are other forms of proof of income you can choose from to prove you can repay the loan ( social security benefits, etc.)
Proof of residence (recent utility bill) to show that you are living in the state you are applying for an auto title loan. If you're looking to get an auto title loan with an out of state title, be sure to read our latest LoanMart article on that matter
Several photos of your car – take a few pictures of your car from various angles and text them to us at the number 1-818-521-2470
With all that said and done, these are the few things you can expect as far as title loan qualifications are concerned. But what exactly are the title loan qualifications in California?
The answer is the same as the above actually! But what makes California different with title loan qualifications is how the state regulates the actual lending. In accordance to title loan qualifications in the state of California, the current law does not limit interest rates for loans of $2500 or more (as of 12/11/2014 http://www.dbo.ca.gov/Consumers/Advisories/default.asp).
With reference to the interest rate, California does not have limits on finance charges for personal, household or family loans, but the auto title loan rates can largely be determined between the lender and borrower. This means that as a consumer, an auto title loan's rates and other financial details should be outlined before the contract is signed.
Out of all the title loan qualifications, why is the lending regulations different for California title loans, or any loans for that matter? Although a variety of factors may have been involved with the decision, but there are other title loan qualifications you should also know about with California title loans.
First and foremost, there are two California agencies that regulate California title loans: the California Attorney General's Office and the Department of Business Oversight. Each agency will have the following details that are specific requirements regarding what auto title loans lenders must do to give out loans in the state:
Before operating in the state of California, lenders must receive an official California Finance Lender license.
For title loans that are $4,999 and under, there is a maximum of a $75 loan processing fee that must be followed in the state of California. However, these title loans qualifications for lenders have no maximum loan processing fee set for title loans that have an amount greater than $5,000.
Prospective auto title loan borrowers need to show that they can repay the loan before it can be granted, which is usually why auto title loan companies need proof of income before they can even give you title loans in the first place.
Another thing to note on the title loan qualifications in California is that if a payment defaults, lenders in the state have the right to repossess the car. Therefore, LoanMart details  all terms in their auto title loan contracts.
But with LoanMart, the contract could be outlined with the help of our knowledgeable customer service team. LoanMart recommends that if a borrower is not able to make a payment on time, they should reach out to their lender, so they can see what actions can be done before deciding on skipping the payment completely.
What other states have title loan qualifications
For those not in the loop about title loans, title lending is allowed in 20 states in the country, with different laws governing the details of the loan. Of the 20 states, we at LoanMart made sure to mark states that have different regulations, policies, and title loan qualifications that they may have. We at LoanMart also advise that you take the time to read our articles catered to that state's title loan qualifications.
As mentioned before, legal loan amounts are set by the individual state where the loan is given. We here at LoanMart could assess the equity in your automobile and compare it to state laws to determine exactly how much you are eligible to borrow in exchange for the title found on your car.
We are not just committed to helping you in times of emergency, but also in educating you on important financial matters that pertain to your future, as well as what title loans are like in your area. Our main goal is to help you get ahead in life when it comes to your finances, and our friendly representatives are here to help you out when you need it.