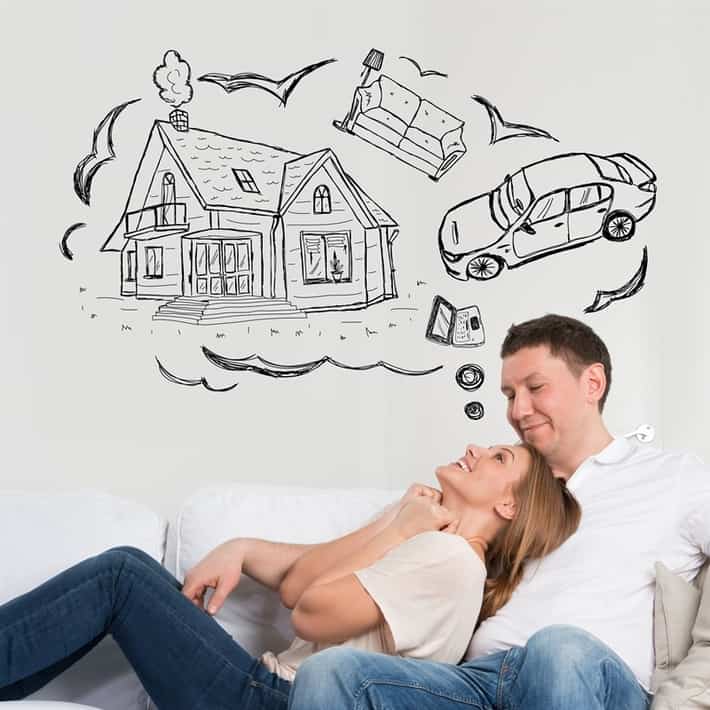 What Can I Do with the Funds I Borrow?
LoanMart customers may use their funding from an auto title loan for whatever curveballs, good or bad, that life throws at them!
Q: What can you do with the Emergency Cash you borrow from LoanMart for a auto title loan?
A: Whatever your heart desires to get you the financial support you need or crave!
Many LoanMart customers can and will use their title loan funding for:
Buying a house, paying for rent/student housing
Living expenses for said house/apartment/dorm room, including utilities like cable, power, electric, water, gas, etc.
Unexpected or Emergency medical issues for yourself or a family member
As unfortunate as it is, funding can help toward a Funeral expense
Getting by before an annuity, or other large sum of money comes in
Helping out a family member or close friend in dire straits
Funding can go toward things that are healthy, fun, and memorable like birthdays, vacations, random acts of kindness, buying a wedding ring, buying an additional vehicle, purchasing a family pet and so on.
Funding can also help you with paying taxes or paying off credit cards, which aren't always as fun.
…or perhaps you need to pay off another loan or payday loan and get a much lower interest
…with LoanMart, the possibilities are endless!
Does financial support sound appealing? Want to learn more about title loans? Read on and see many of our features and how LoanMart benefits their customers across the nation!
Suggested Reading:
What is the fuss about Auto Title Loans?
For those who may understand the concept of a title loan but want to know a little more, you've come to the right place. An auto title loan is one of the most common types of loans available in the market today, but that's not to say it isn't beneficial! Why is it a hot commodity today? While many other lenders in the industry might do so, LoanMart doesn't flaunt their auto title loans, instead letting the benefits speak for themselves!
While we may review your credit history and income background, your credit rating does not play a large role in the approval process for your loan. Because of this, Indianapolis title loans tend to be a speedy affair, as opposed to financing through another financial institution such as a bank or credit union. In layman's terms, those with poor credit will more than likely be approved for a auto title loan with LoanMart—sometimes in as little as one business day1,3!
But, what is an Auto Title Loan and what do I need to obtain it?
"It's easy for approval, sure, but what do I need to give to you?" – You or many of our customers before signing with us.
Here's the beauty of it all—with LoanMart, an auto title loan sees you putting up the TITLE of your vehicle as collateral during your loan payment period, and you still drive it while paying off your loan! During the payment period, LoanMart merely takes over the title of your vehicle as the lien holder. This should come as no surprise, since the name of the loan has everything you need to know about it there within the title. You are still free to use your vehicle at your leisure during this payment period—just another perk from LoanMart.
An auto title loan has very few steps. You have to have a vehicle that has some sort of value or equity, and if this is the case, you could be one step closer to getting that money you need. Auto title loan amounts vary, depending on the programs offered by lenders. Similarly, there are various loan repayment schedules that are available.
At LoanMart, we are determined to provide any assistance to our customers who are looking forward to applying. Whether you have a clear or free auto title, you may be eligible for a LoanMart title loan. What matters is your ability to pay back the loan. The basic requirements include:
Have a qualifying vehicle with a clear or free title that is in your name
A valid Driver's License
Paycheck stubs or bank account statements can be used to demonstrate your ability to pay back the loan.
Residency information, such as current mail (utility bill, pay check, etc), so that LoanMart knows you are available.
How Much Could I Possibly Obtain with my Auto Title Loan?
At LoanMart, you may be eligible to borrow up to $50,0001, with the minimum and maximum loan amounts varying by the state in which you reside. Without that number in the picture, LoanMart is still the best place for you to turn to when faced with financial dilemmas—though, it's never a bad thing to have in the back of your mind. We encourage you to request a free quote in order to get the maximum that you are eligible for. The amount you can borrow from LoanMart is based on a few factors:
The equity of your vehicle evaluated for age, condition, model, ownership, make, brand and style.
The place where you live can determine the amount you may borrow. The law of the state can determine the maximum loan amount as well. So, you may ask next…
Where can I Obtain a Auto Title Loan with LoanMart?
The states in which we do business include Alabama, Arizona, California, Georgia, Missouri, New Mexico, South Carolina, and Utah.
You are eligible to apply for a title loan with us if your vehicle is registered in your name and in one of these states. The process of evaluating the value of your car to determine the amount you can borrow is quick. You can get the money you desperately want within 24hrs if your car qualifies1,3.
Get started in just a few minutes by filling out our easy to use application today and see if you qualify for an auto title loan and obtain the funds you need for whatever life may hold, with LoanMart!