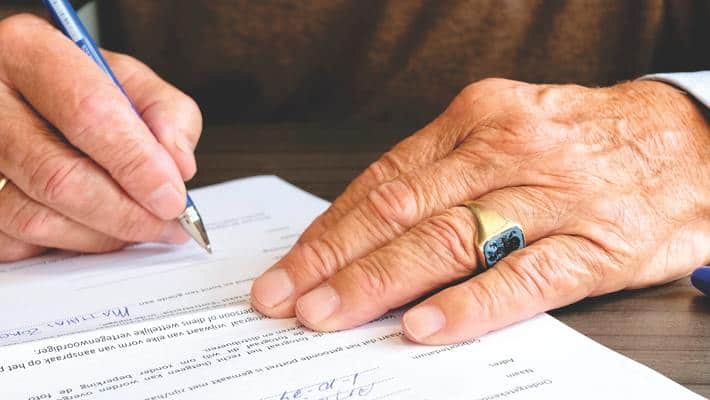 When you're in need of emergency money, the last thing you need is a loan that has all these hidden traps that can cost you more money. If you want a company that has title loans with easy to understand terms, LoanMart believes in providing you with all the information you need. We want our customers to understand their loans and know what they're committing to. Read below to learn about some of the benefits of LoanMart's easy to understand terms.
Loans with Easy to Understand Terms
Some loans can be difficult to understand. They throw words around that you may not understand or hide phrasing that can get you stuck with fees you never thought you agreed to. Let's face it, most people do not read the terms and conditions from start to end. They can be pages long and it's not exactly entertaining content.
That's why LoanMart wants to make sure all of our information is clear for what we require and expect with our title loans. We use many different resources to help you like our website, social media, and creating multiple resource and informational blogs to help educate you! With LoanMart, there are:
No prepayment penalties
No balloon payments
No hidden fees
LoanMart's Easy to Understand Terms
LoanMart has made the title loan process as simple as process, including informing you about our terms. We want to make the lending process hassle-free for you which is why we try to educate our customers on title loans.
Title Loan Amount
LoanMart determines how much funding you may receive by using the equity in your vehicle, as well as your ability to repay the loan1. Since it is a car title loan, it would only make sense that we use your car to determine the amount. Then, we also use your income because we don't want you to pay for a loan that isn't in your budget. Depending on those factors, you could borrow up to 120% of your car's equity and your state's laws1.
Title Loan Interest Rates
Payday loans and pawn loans can make interest rates difficult to understand. They use different terms, so you may be confused about what exactly you're paying for in interest. With LoanMart, we're upfront about your interest rate and how much you will pay over time1. Our interest rates will vary based on the credit requirements we have in place and state laws, ranging anywhere from 30%-165% APR (compared to payday loans 460%, or pawn loans 200%).
Title Loan Payments
When it comes to your title loan repayment options, we offer terms ranging from 12-48 months to repay your loan. But, with our no prepayment penalty, you can pay off the remaining balance at any time once you acquire the funds.
LoanMart also makes it easy to monitor your loan and payments with our online account and mobile app. That way, you can see how much is left on your loan and look at the payments that have been made.
Title Loan Requirements
The requirements for title loans are straightforward and simple. We don't require you to fill out mountains of paperwork or jump through hoops in order to qualify. The first thing we ask is that you have a vehicle in your name that has a qualifying title, and that you have the ability to repay the loan. Then, there are a few documents that are required, but they should be easy to obtain:
Qualifying vehicle title
Government issued photo ID
Proof of residency
Proof of income
Pictures of the car
During the application process, you are asked to send pictures of these to us, so you don't have to worry about a fax machine. After you provide those documents, the title loan process keeps going smoothly.
Title Loan Cancellation Policy
Another perk about LoanMart's terms is that we allow you a "Three Day Peace of Mind Guarantee". Upon approval, this allows for customers to try a loan for 3 days without worrying about being committed1. If something makes you change your mind, you just notify LoanMart by midnight of the fourth day from obtaining your loan. In writing, explain that you no longer need the title loan services. Then, within one business day from the notice, the customer must return all money received.
We waive the application fee and other charges that might have been associated with the loan – like it was never there!
Applying for LoanMart – Just as Simple!
We make applying for our title loans just as simple as easy to understand terms. We break it down into three easy steps and give you many different options for applying:
Apply online, over the phone, or in-person at a participating store. Using our online application, you can complete it with your phone or computer. If you prefer talking to a person, you can give us a call or stop at your nearest participating location.
Submit your documents. The required documents can be submitted using your phone by just taking a picture and texting them to us.
Collect your funds1! After you sign your loan with easy to understand terms, all you have to do is choose a payment method and collect your funds!